Monthly Report (Mar-2023)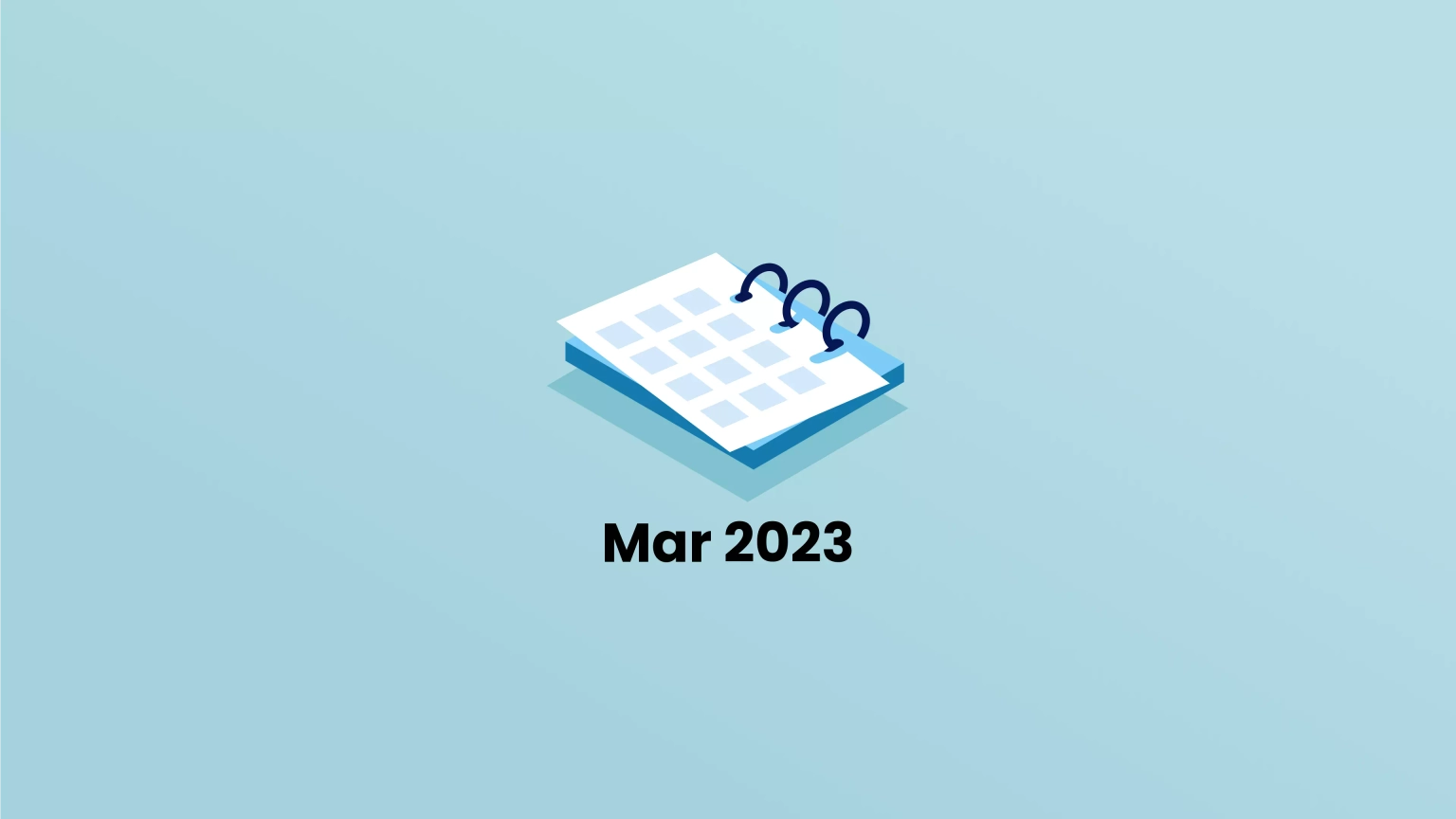 Neptune Mutual DeFi Insurance Parametric Cover Marketplace Monthly Review - March 2023
TL;DR#
Marketplace UI improved with new "Insights" analytics
Launch of blockchain hack database
First monthly Town Hall AMA event in Discord
Neptune Mutual becomes the No.1 DeFi Insurance protocol on Arbitrum
TVL climbs to over 549,000 USD
Protocol Update#
We continued improving our dApp UI with new report tools that now display the historical ROI achieved on each network, a feature that will be beneficial for our community of liquidity providers.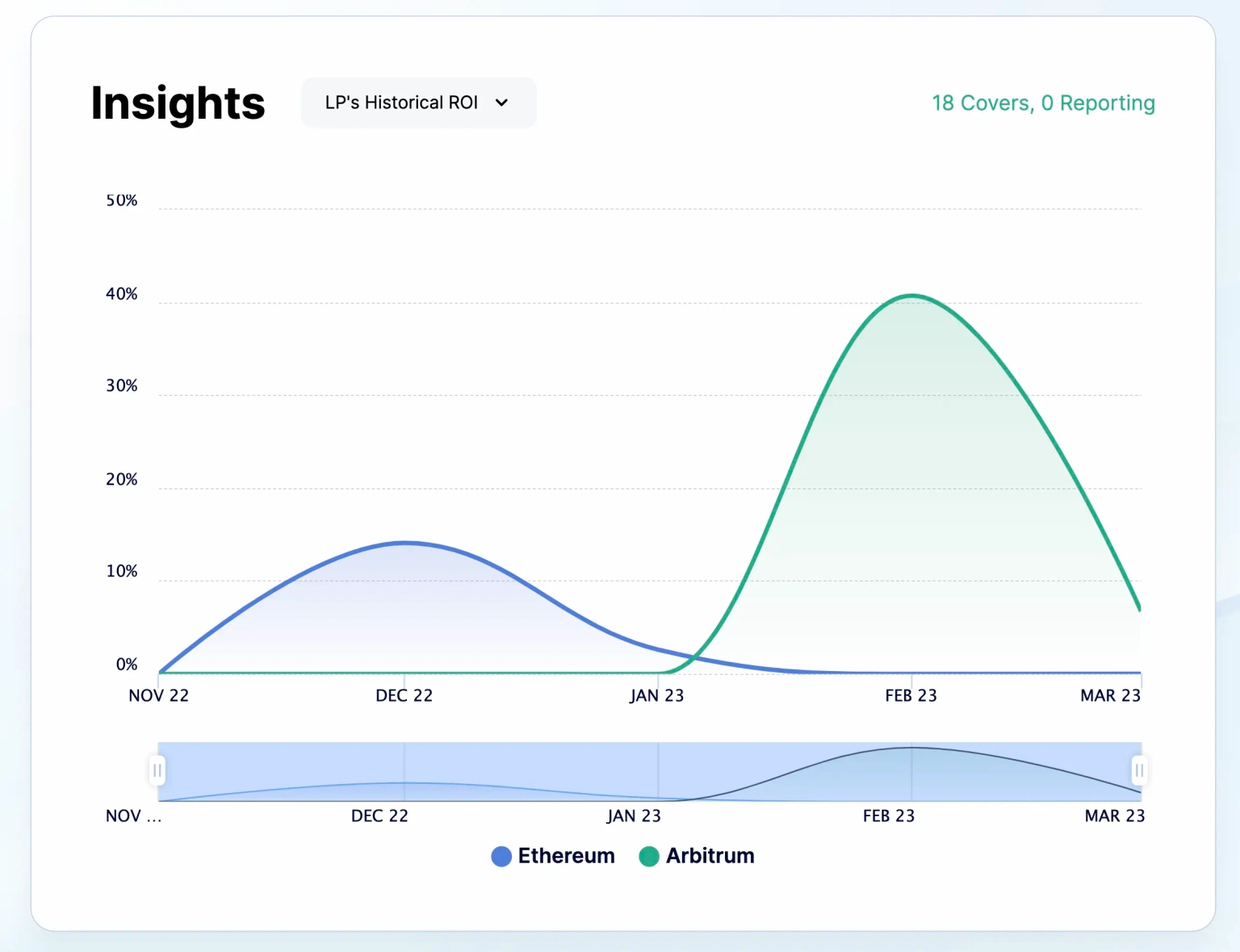 In addition, a whole number of other analytics reports were added including:
Gwei chart
Cover sold by pool
Cover premium by pool
Cover expiring this month
The tech team continues to develop our NFT project, which will focus on rewarding users of the Neptune Mutual marketplace.
Events#
Our cover marketplace application continues its steady growth. During the month of March, Neptune Mutual became the No.1 DeFi Insurance protocol on Arbitrum. We featured numerous opportunities for LPs to make great stablecoin returns in cover pools with high utilization ratios. This has led to TVL in our protocol climbing to over 549,000 USD by the end of March and Neptune Mutual rising to 13th position in DeFiLlama's DeFi Insurance category.

Gillian Wu took part in a Twitter Space panel discussion hosted by OKX on "New Wave of DeFi and Gaming DID in OKX Ecosystem"

In addition, we hosted our first-ever monthly Town Hall AMA on our Discord server, with Edward Ryall discussing the team's ongoing progress and answering community questions.
Recent News#
We announced the launch of our own blockchain hacks database for our community, which includes information on major cryptocurrency hacks, exploits, smart contract vulnerabilities, and much more.

We posted new content on our YouTube channel, including #shorts , and we now have over 1,000 subscribers.

We started a monthly series of Town Hall events in our Discord channel in which one of the co-founders does a Live AMA to provide updates as well as answer questions from the community.
Blog Digest#
In our blog, we covered a number of important and current topics such as Privacy Pools & ZK rollups, AI Opportunities in DeFi Insurance, Selecting DeFi Insurance Cover and more. We improved the UI of the blog section of our website, there's now a search function available making it easier to find the blog articles you are looking for.

The Exploit Analysis section of our blog covered attacks on SafeMoon, ASKACR and Poolz Finance. The security team also created a database of 515 DeFi and Cryptocurrency Hacks and it is now available directly on the Neptune Mutual website.

Our #SpotlightTuesday posts received industry support from the likes of Jared Grey, Head Chef at SushiSwap, who commented,


Sushi is thrilled to collaborate with Neptune Mutual, a leading protocol that offers robust insurance protection for users in the DeFi ecosystem …
As well as Jone Zee, Communications Coordinator at GMX who commented,
... The innovative approach to DeFi insurance by Neptune Mutual aligns well with our values of reliability and security, and we believe it will bring significant benefits to our users.
Read the full quotation and the rest of the GMX Spotlight Tuesday article.
Team#
We are currently recruiting for a proofreader, so if you might be interested, please follow this link to submit an application.

As we are still looking for candidates to fill several open positions, you can check out our current job openings by visiting our LinkedIn page.
Tags