Neptune Mutual 2022 Report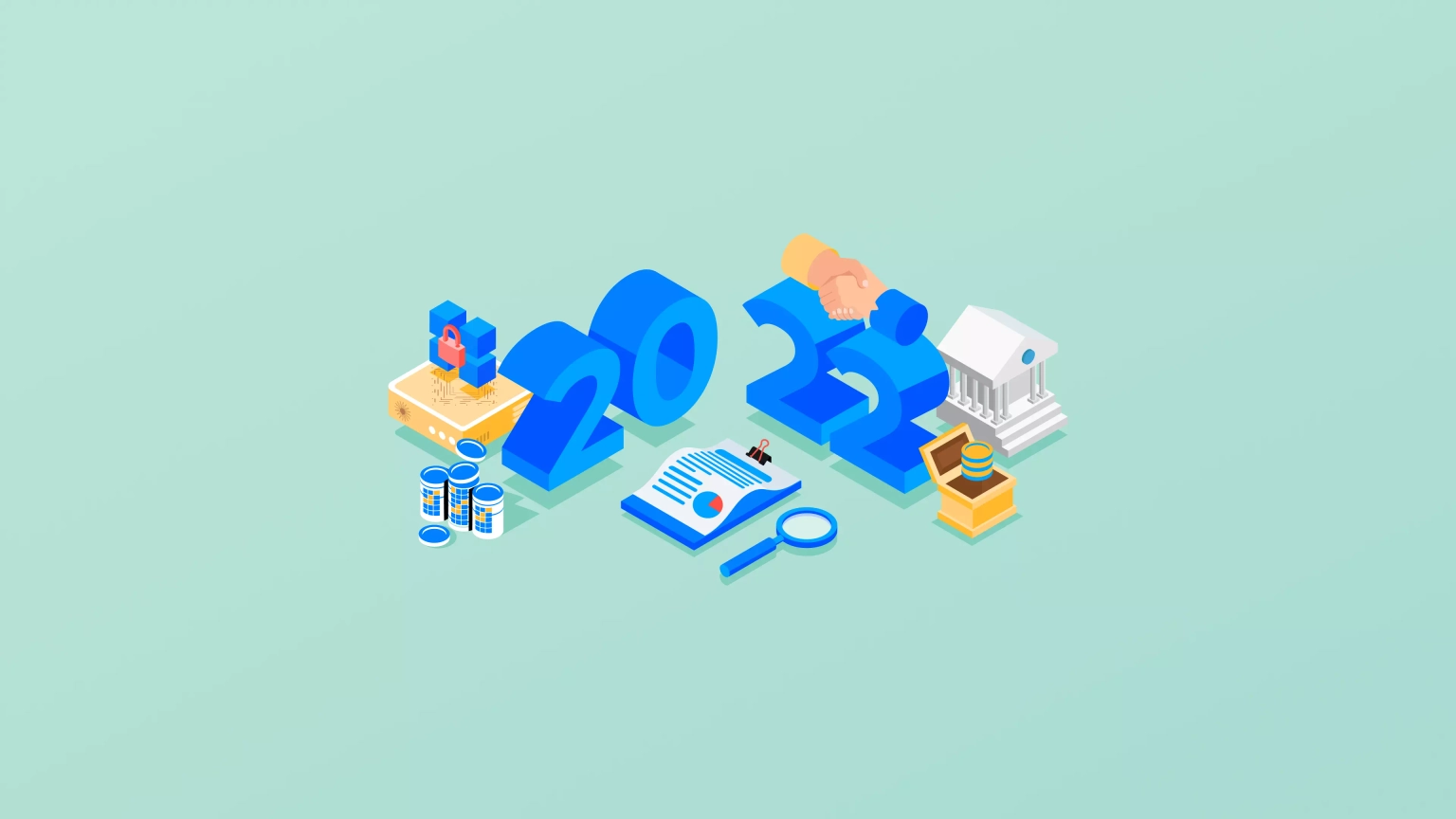 A summary of the highlights and achievements of Neptune Mutual over the course of 2022.
2023 holds many exciting new opportunities for us, but here we take a quick look back at our journey so far over the year 2022 in our mission to provide a user-centric parametric cover marketplace for blockchain projects.
Funding#
2022 got off to a great start as we successfully raised $3M in a strategic round of funding in January, led by Animoca Brands. Other backers included Fundamental Labs, Pacific Century Group, Cambium Grove Capital, and Genesis Block Ventures.
This capital came on the heels of our November 2021 $1.75M seed round funding, which was led by Fenbushi Capital and other big names in blockchain, including Coinbase Ventures, Huobi Ventures, Baboon VC, NVC Partners, GravityX, and Alphabit Digital Currency Fund.
In May 2022, we closed a private round of $5.3M from several stakeholders, including XT.com, Gate io, Mapleblock Capital, DuckDao, Poolz Finance, BSC Army, and LUX Capital, among others.
Partnerships#
In March, we announced a strategic partnership with XT.COM. XT.COM is a global blockchain ecosystem and cryptocurrency exchange. XT Labs is an investor in Neptune Mutual and we are exploring ways to deepen our relationship with XT.com over the coming months.
In April, we entered into a partnership with SupraOracles to collaborate on cross-chain data to help support our mission to provide parametric cover pools for risk management. SupraOracles facilitates cross-chain oracle solutions for DeFi and Web3 projects.
To round off 2022 on a high, OKX Ventures announced a strategic partnership with Neptune Mutual. As part of this partnership a cover pool has been created for OKX Exchange to provide cover policies to the OKX Exchange community. Currently, Neptune Mutual is the only DeFi Insurance protocol to offer cover to OKX Exchange users.
Community Engagement#
Our social media communities have grown substantially over the last 12 months, and we now have a significant following in Twitter, Discord, LinkedIn and Telegram. The two testnet deployments were significant in engaging our community both around the value and functionality of parametric cover, as well as the more general subjects of security risks and how to mitigate them.
As of December 2022, we have over 29K Twitter followers up from 5,800 at the beginning of February. In the same period, our Discord community grew to 5,000+ members while our Telegram channel now has over 10,000 subscribers.
Our video tutorials earned us a Youtube following of over 1.01K subscribers over the last nine months. We also have over 5,300 followers on our Linkedin page.
Beyond the numbers, we're thankful to the Neptune Mutual community for being with us and sharing in our mission to cover, protect, and secure on-chain digital assets. We're especially grateful to all the participants of our NPM Rising Stars contests, as well as our Testnet competitions on the Polygon and Avalanche test networks. And of course, congratulations once again to our leaderboard winners.
Protocol Updates#
The development team has been at full stretch, working tirelessly to deliver a user-friendly and secure marketplace protocol. After months of tinkering and updates based on feedback from our testnet competitions, the protocol finally went live on the Ethereum blockchain on November 11, and the launch actually combined both the dedicated cover pool design and the initially intended V2 of diversified cover pool design in a single launch.
At the time of writing, there are cover products available for Binance Exchange, OKX exchange as dedicated cover pools and seven leading DeFi projects – AAVE, Balancer, Curve Finance, Gnosis Safe, MakerDAO, Synthetix, and Uniswap as a diversified prime dApps cover pool.
Our codebase is publicly available on Github so anyone can view all the updates that have been made so far to the protocol.
Visit app.neptunemutual.net to check out the Neptune Mutual parametric cover marketplace and interact with the various stakeholder roles.
Rigorous Testing#
Our first official protocol Testnet went live on March 10, 2022. It was hosted on the Polygon Mumbai test network. To encourage participation and engagement with the marketplace, we ran a Gleam competition where participants earned points for purchasing policies, supplying liquidity to cover pools, reporting incidents, and claiming cover.
The participants who unlocked the gold and silver vaults won $1000 and $500 worth of NPM tokens respectively. 100 lucky winners were rewarded with $100 worth of NPM tokens.
Our second official protocol Testnet was launched on Oct 08, 2022. Dubbed Testnet2, this version was deployed on the Avalanche Fuji (C-Chain) test network and ran for one month. The process followed a similar fashion to the first Testnet and winners were selected based on their level of participation and number of points acquired.
One of the biggest features of the Testnet2 competition was the addition of diversified cover pools. Essentially, these are pools that can be used to provide underwriting for multiple cover products.
Extensive Code Audits#
As always, security is our number one priority. To that end, our protocol has undergone two comprehensive code security audits in 2022.
The first round of audits was conducted by BlockSec, an industry leader in securing dApp ecosystems, crypto-hack monitoring, blocking, and smart contract audits. The audit process covered vulnerability detection, semantic analysis, and professional recommendations. It was completed in July 2022.
Learn more about Neptune Mutual's first security audit.
Our second round of code security audits was conducted by Open Zeppelin, a tier 1 blockchain security company that provides industry-standard code audits on decentralized applications. The audit scope covered the "neptune-mutual-blue/protocol" repository and was completed in August 2022.
Learn more about Neptune Mutual's second security audit.
Website Upgrade#
Visit our newly redesigned and upgraded website at neptunemutual.com. We've revamped the website design and function to be more user-friendly and intuitive and we have included a blog and press announcement section that was previously being hosted in Medium.
We have designed the site in a way that loads quickly and should adjust perfectly to whatever device you are using. We have also arranged the content in a way that you can find the information you need in the least number of clicks possible.
Users can also toggle between light and dark modes to suit the lighting in the room. You can find our video tutorials and other helpful resources directly from the main navigation of the homepage. Lastly, we're localizing your user experience by allowing you to interact with the Neptune Mutual website with different languages. Please reach out to us if you'd like us to add your language.
We look forward to hearing your feedback on the overall outlook and functionality of the site.
Neptune Mutual Association#
In October, the Neptune Mutual Association was formed. This not-for-profit entity is intended to provide oversight regarding the event reporting and incident resolution process in the Neptune Mutual marketplace.
Located in Zug, Switzerland, the Neptune Mutual Association does not participate in any commercial activity within the marketplace. The association is also tasked with protecting the integrity of the Neptune Mutual ecosystem.
AMAs and Discussions#
Our very first AMA (Ask Me Anything) session was held in collaboration with our Korean partner ICO Pantera on May 09, 2022. The meeting provided insight into Neptune Mutual, both as a blockchain-powered project and as a budding community.
The second AMA session was hosted on the Neptune Mutual Discord platform. It was attended by our CEO, Binod, alongside fellow co-founders Edward and Gillian. On May 25, 2022, we held our third AMA in conjunction with Avstar Capital.
In July, co-founder Gillian Wu introduced Neptune Mutual and provided a brief overview of parametric cover pools in blockchain to Polygon DAO's Twitter Space session; she also attended a number of AMA organized by Crosspace for the Chinese language communities.
Neptune Mutual also participated in the Hong Kong Fintech week, and Edward was invited to speak in the panel at the Pacific Insurance conference as the only web3 Insurtech representative on the topic of DeFi insurance.
Amid protocol launch the founding team also organized AMA with the japanese community in collaboration with Kudasai.
Most commonly asked questions are summarized here.
Upcoming Milestones#
We have been busy creating a Neptune Mutual NFT collection. We will be sharing more information in our newsletter and in our social media channels about our NFTs, their utility, and of course how to get hold of them.
We expect the NPM token launch at our TGE (Token Generation Event), to take place in the first half of 2023. Once the NPM token is launched it will allow our token holder community to participate in the incident reporting and resolution process which is a key aspect of our marketplace design. Now that our cover marketplace is live it is important that we progress towards TGE as this is an important part of a strategic plan, and will fulfill our commitment to early supporters as well as providing an opportunity for the public to participate in Neptune Mutual governance.
Team#
Would you like to build a thriving career in DeFi insurance? Come and be part of the Neptune Mutual team. Visit neptunemutual.com/careers to check out vacant positions and send in your application.
Message from the Co-Founders#
2022 has been a very eventful year both for Neptune Mutual and the industry as a whole. We consider ourselves fortunate to have raised a substantial amount of capital in two funding rounds at the start of the year with a well-respected group of stakeholders. Our backers have provided us ongoing support and encouragement in the second half of the year.
The dismal market conditions of the second half of 2022 allowed us time both to incorporate a very significant new feature into our protocol, diversified cover pools, as well as to conduct extensive security reviews and audits. This put our product in a better position than expected when we came to launch the protocol in November.
In just the two months that our marketplace has gone live on Ethereum mainnet, we are very happy to see that cover creators have launched both dedicated and diversified cover pools and that there is decent activity in the marketplace, both in terms of policy purchases and provision of liquidity.
We are particularly pleased that Neptune Mutual is the only DeFi Insurance protocol to be offering cover protection to the OKX Exchange community. You can now track our progress on Defillama.
The progress that we have managed to achieve in 2022 is, in large part, a result of the commitment and the expertise of our team. We will continue to grow over the course of 2023 and we endeavor to make Neptune Mutual a rewarding and fulfilling place for team members to work.
We make a real effort to communicate on a regular basis with our community, and if you would like to stay up-to-date with our progress over the course of 2023 we would encourage you to sign up to our social media channels and of course to our newsletter.
Tags