Spotlight: Neptune Mutual's NFT Portal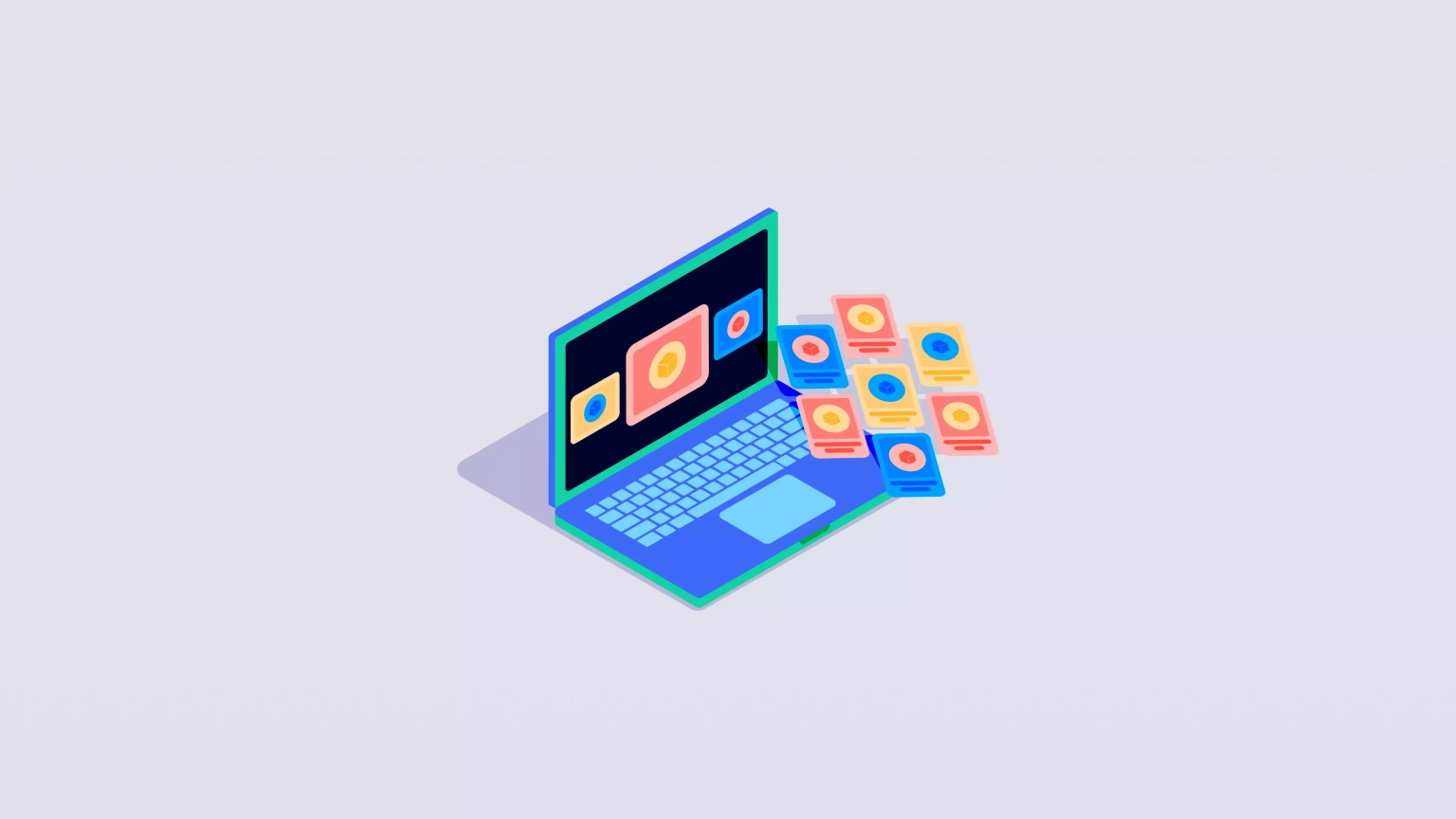 A spotlight article highlighting the Neptune Mutual NFT Portal and our profile on Element
Blockchain and Decentralized Finance (DeFi) are evolving landscapes with lots of emerging community-driven projects. Among the innovations stands Neptune Mutual, a project that prioritizes its community along with its mission to protect users from potential threats in the Web3 space.

With the aim of encouraging active participation and engagement in the community, Neptune Mutual offers several ways to reward its users, such as the bug bounty program, contests like the recent Content Creation Program and the upcoming Neptune Wars. One particular aspect of Neptune Mutual's reward system stands out and that is the Neptunite Non-Fungible Tokens (NFTs).

To facilitate the minting of Neptune Mutual NFTs, we have created a dedicated NFT portal, a marketplace where users can browse through the different types of NFTs from Neptune Mutual and its different levels within the collection.
Introducing Neptune Mutual's #NFTs 🔱

A FREE-to-mint #NFT collection of exclusive artworks for the #Neptunite community.

Are you #TeamNeptune, #TeamGuardians or #TeamBeasts? 🌊 ⚡️

Be ready to witness the magic unfold 💫 pic.twitter.com/1Bof6lM98C

— Neptune Mutual (@neptunemutual) June 15, 2023
In this article, we'll dive into the world of the Neptune Mutual NFT Portal and understand its features. First, let's start with a brief overview of the NFTs available to users in the portal based on their use of the Neptune Mutual cover marketplace application.
Neptune Mutual NFTs - Overview#
The Neptune Mutual NFTs initiative is a program designed to reward cover purchasers from our cover marketplace. Individuals purchasing cover policies of as little as $10 become eligible for these distinctive free-to-mint NFTs.

What sets Neptune Mutual limited edition NFTs apart besides the amazing art and rarity, is the backstories and lore that accompany these artworks. In addition, the increasing rarity of the characters based on the progression through a series of levels makes collecting NFTs engaging and enjoyable for users. These NFTs are part of a portrayal that builds up to an amazing storyline consisting of mythical characters and their ambitions aligning with the mission and vision of Neptune Mutual.
Brace yourselves. The battle of the DeFi Seas has begun ⚡️

Witness an epic clash as the Guardians allied with mighty Neptune face the malicious beasts to protect the #DeFi seas against cyber chaos 👹 🔱

The final Lore is here ⤵️ Choose your side ⚔️https://t.co/iQ7513tpDr pic.twitter.com/MdJbsVBE4U

— Neptune Mutual (@neptunemutual) July 28, 2023
Neptune Mutual NFT Categories#
The characters in the Neptune Mutual NFT program can be divided into three different categories. They are:

Beasts: Beasts are the antagonists of the Neptune Mutual NFT collection that represent the threats, hazards, and hackers of the DeFi space. The team of Beasts consists of Sabersquatch, Gargantuworm, the Grim Wyvern and the Merman Serpent.

Guardians: Guardians is an alliance of gods dedicated to protecting the DeFi waters alongside Neptune. It consists of Delphinus, Aquavallo, and Salacia.

Neptune: Neptune, a Roman god of seas and freshwater, is the main character of our NFT collection. He strategizes ways to defend the DeFi realm and leads the Guardians in the war against the Beasts.
Neptune Mutual NFT Portal#
Neptune Mutual's NFT portal is a dedicated space from which you can mint the above-mentioned NFTs. The portal lets users select their persona to support their alliance with the Guardians or with the Beasts.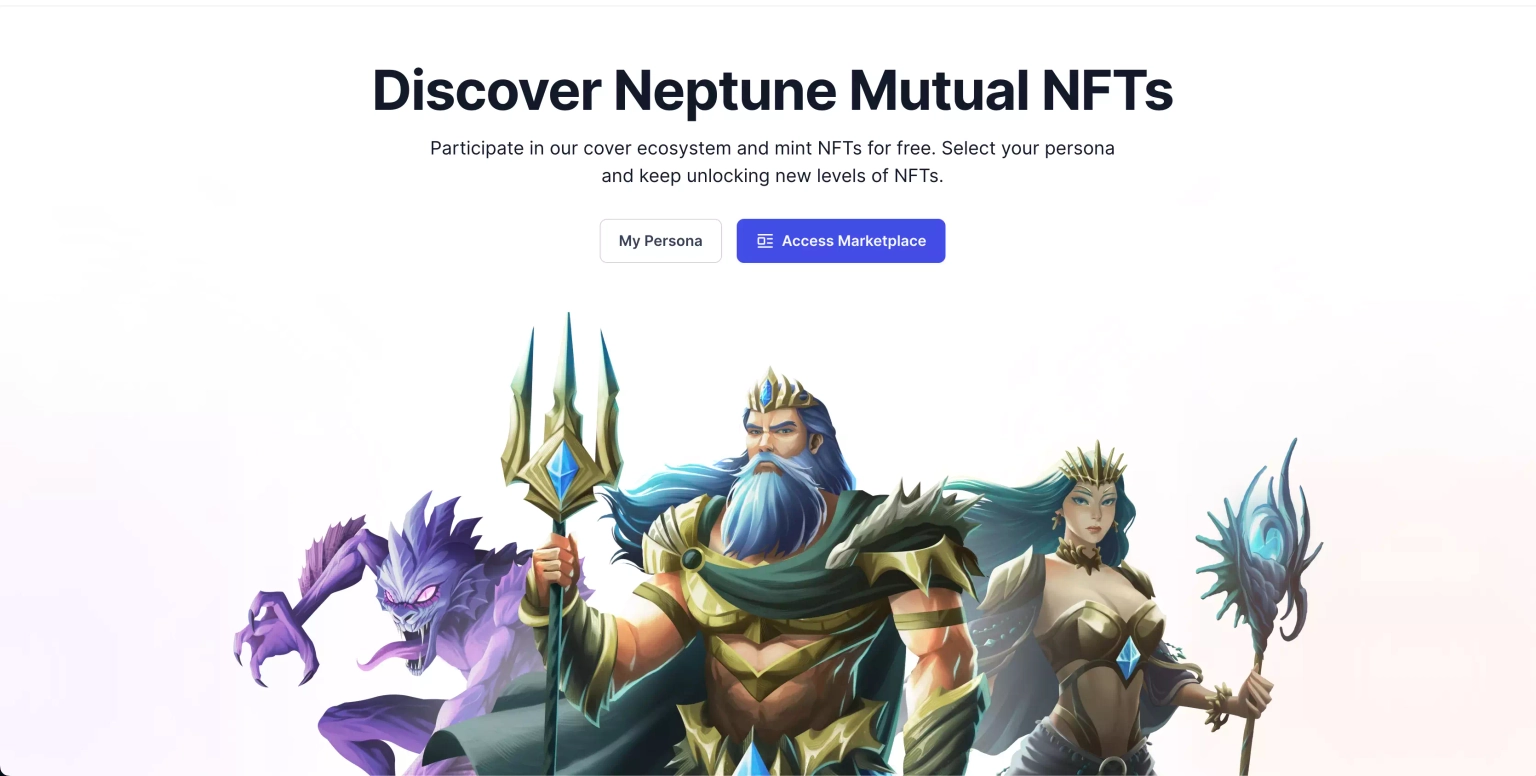 You can look around the NFTs from the portal to see what you like. There are siblings for each character, with unique designs and characteristics, so go through them and mint your favorite one depending on your eligibility. You can use marketplace features like search, character property, roles, and NFT-type filters to ease your search. You can click each NFT to go to its detail page to view its description and properties.

Note that there are restrictions on which NFTs you can mint based on the number of points you have accumulated through the use of the cover marketplace. The NFT portal can also help you learn about these different minting levels and the characters that can be minted on each level. In short, you'll first have to start out with the Soulbound NFT before unlocking tradable NFTs and progressing through the seven levels.
Types of Neptune Mutual NFTs#
Neptune Mutual NFTs are divided into two types. They are:

Soulbound NFTs: A Soulbound NFT is the first NFT you mint to start your NFT collection journey. Each Soulbound NFT is unique and native to your wallet; it can't be sold or transferred. To mint a Soulbound NFT, you need to purchase a minimum cover worth $10 from the Neptune Mutual cover marketplace on the BNB Smart Chain (note that for the Soulbound NFT it is important to use the marketplace on the BNB Smart Chain and not either of the marketplaces on Arbitrum or Ethereum).

Tradable NFTs: Tradable NFTs can be minted by eligible users who have already minted the Soulbound NFT and accumulated the required points based on their cover purchase history. There are seven levels to the tradable NFTs. Users can progress through these levels and collect NFTs that become increasingly rare.

You can read our detailed guide on the NFT minting system to understand all about the minting levels and to get started with minting your collection.
Now listed on Element NFT Marketplace#
Element is an NFT marketplace that aims to save time and cost on NFT trades. It's the first community-driven aggregated marketplace, and it provides users with the best liquidity, low transaction costs, and efficient trading functions.

One of the important features of Element is its multi-chain layout. This enables aggregating NFTs from popular blockchains such as Ethereum, BNB Chain, Polygon, Avalanche, and Solana. This is one strong reason for Neptune Mutual to adopt Element as its platform for displaying and trading NFTs.

Element conveniently supports NFTs on the BNB Chain. Thus, the Neptune Mutual tradable NFTs, which are native to the BNB chain, can be displayed on Element without any issue. Our initial plan of making NFTs available on OpenSea was discarded as OpenSea removed support for BNB Chain.
Check out our official profile on Element.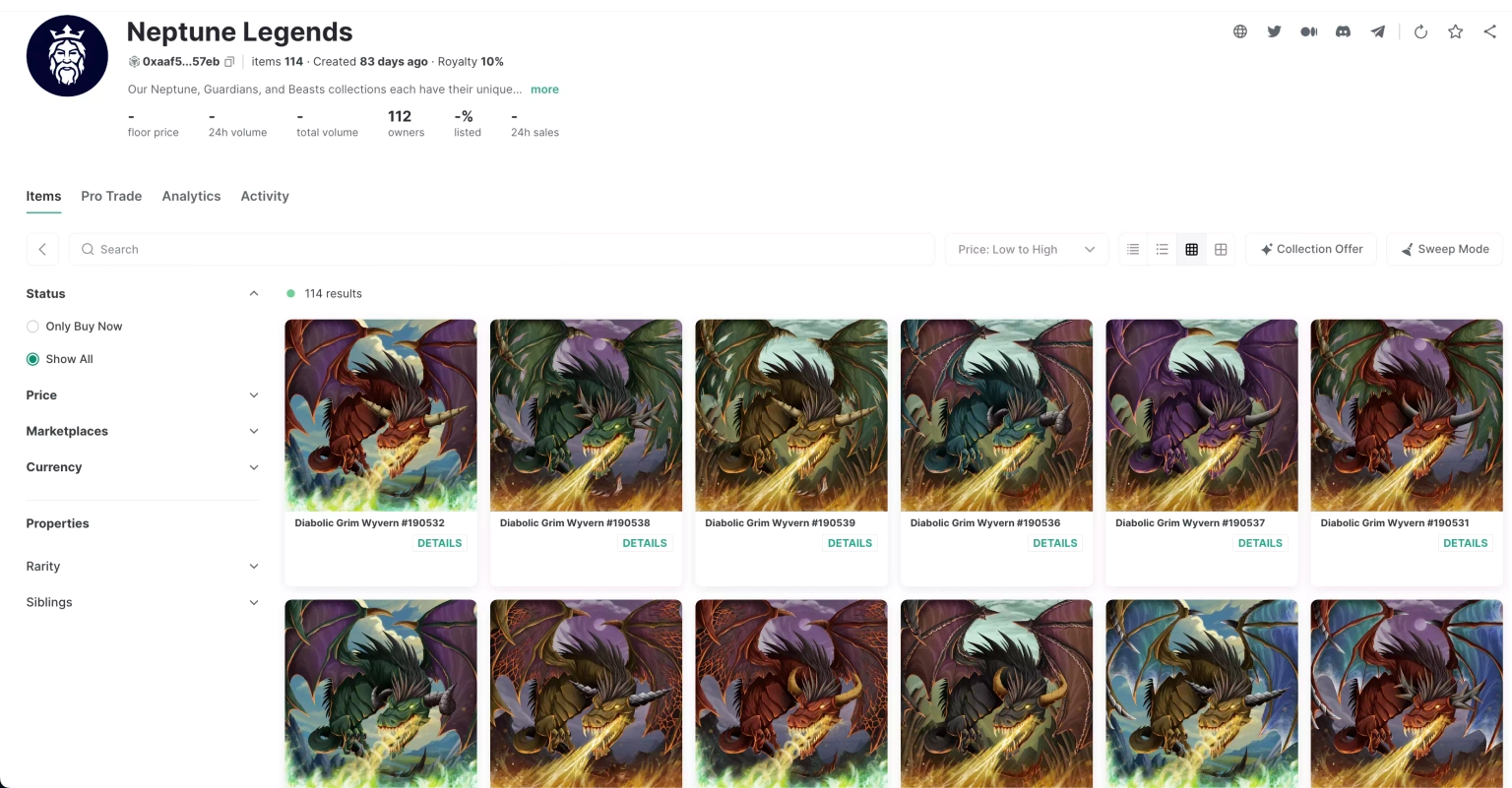 Displaying Your Neptune Mutual NFT in the MetaMask Wallet#
MetaMask is a primary choice of wallet for users to store cryptos and NFTs. It automatically displays the NFTs on Ethereum. But if they're on other networks, you should add them manually to MetaMask. So, let's see how to add NFTs to your MetaMask wallet in a few simple steps.

First, open your MetaMask browser extension. Then, scroll below and click on the 'Import Tokens' section. Enter the required details, i.e., 'Token Contract Address' and 'Token ID'.

You'll find these details in the NFT marketplace i.e., Element. All you have to do is connect your MetaMask wallet and find the details on your profile.

Now, copy the details to your wallet's 'Import Tokens' section and click on the 'Import' button. After these steps, you should be able to view the token in your MetaMask wallet.

If your added NFT shows a "suspicious" tag after adding it to your wallet, follow these two steps to remove it:
Go to "Portfolio", click on More, and select the tab for "Suspicious NFT".
Hover over the Neptune Mutual NFT and check "Mark as not suspicious".

Share Your Neptunite NFTs#
We encourage all users to share their NFTs on social media with the hashtag #NeptuniteNFTs and upping their PFP game. As we've mentioned before, our priority is our community so we are always grateful for active Neptunites on socials who will be eligible for future rewards such as airdrops. We recently completed an airdrop to reward winners of a contest. If you have any more questions please reach out to our moderators on Discord to get your Neptunite journey started.
Tags