Spotlight: Neptune Mutual Community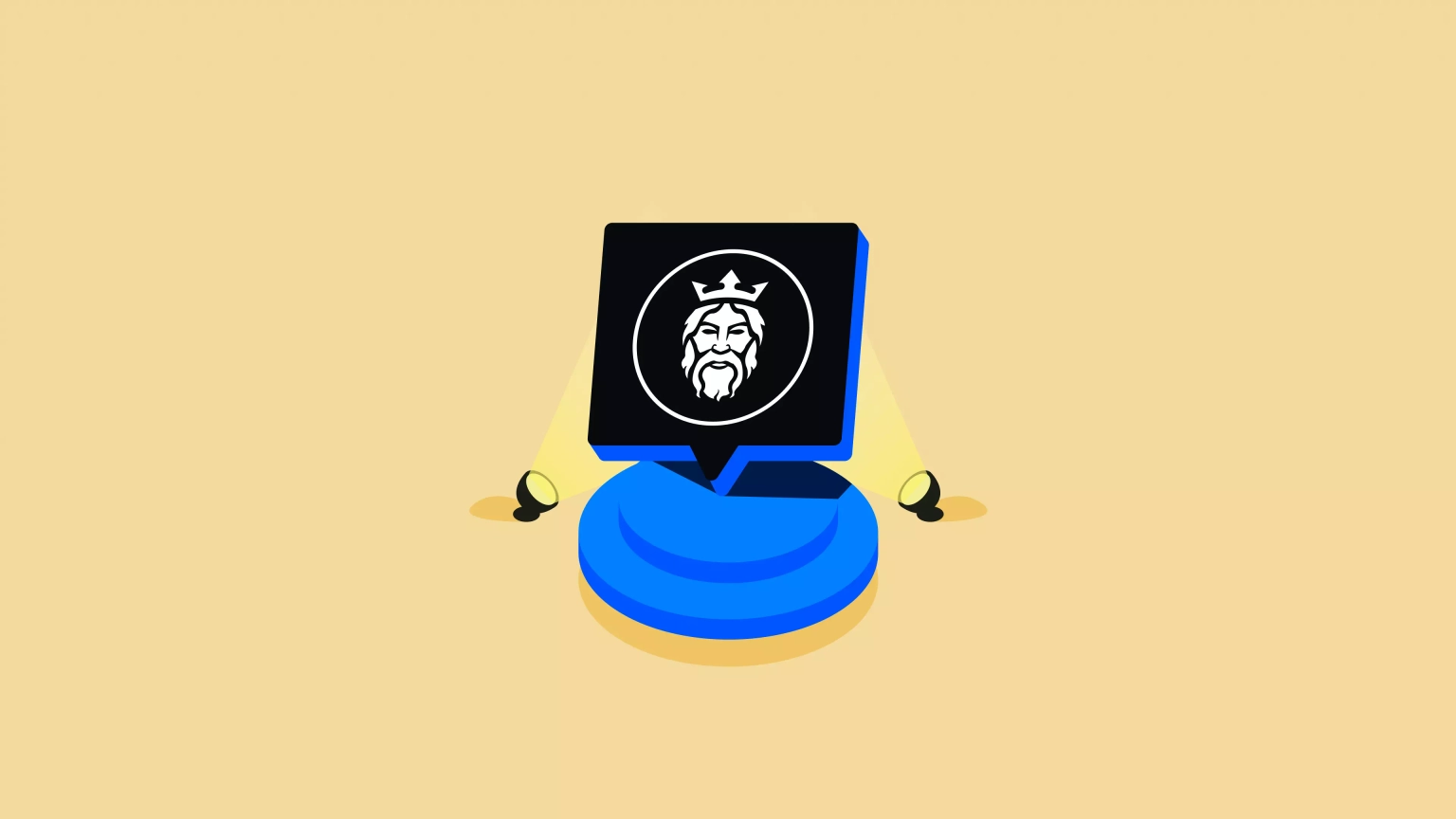 Learn what the Neptune Mutual community offers and how you can join in and participate.
DeFi is more than just a technology. It's a movement with the potential to change the world of finance and open up a world of possibilities by allowing anyone to access financial services, regardless of their location or background. But getting started with DeFi can be confusing and intimidating.

Community plays an important role in the world of DeFi, making it even better and more powerful. In a DeFi ecosystem, a community can act as a backbone, providing knowledge, guidance, and a collaborative environment for its users. Whether it's online forums or social media groups, users can share insights and help each other navigate the evolving DeFi landscape.
Learn and Grow With Neptune Mutual#
The Neptune Mutual community is spread across several platforms. This gives users, developers, and enthusiasts opportunities to connect with the Neptune Mutual team and each other in the way that suits them best.

With a focus on being transparent, we utilize our community channels for sharing announcements, updates, milestones, or any other details about our platform. Furthermore, users can also make use of our community as a collaborative place for sharing ideas, asking questions, and learning from other users.

While most of the community's discussion is focused on Neptune Mutual, there's space for talk about other things going on in the DeFi world, as long as the discussion is productive. Our community is a great place to connect with other Neptunites and discuss industry updates, news, and resources in the ever-evolving world of blockchain and Web3.

From the parametric nature of the DeFi insurance cover products to the community based incident resolution system, our easy-to-use UI with integrated bridge solution, our multichain approach, and our newly launched collectible NFT range, we are leading the DeFi insurance ecosystem in terms of creating a scalable and innovative risk mitigation solution to protect blockchain users. We are striving to create a friendly, welcoming, and wide-reaching community to make it easier for anyone to get involved; and that's whether you're a long-time cryptocurrency trader, a DeFi project owner, or you're just dipping your toes in the water.
What Do We Offer the Neptunite Community?#
Here's a list of things that we offer the Neptunite community:

Community Forum: A vibrant community forum where we provide resources, monthly reviews, weekly blockchain reports, protocol updates, technical updates, and announcements and the opportunity for the community to interact among themselves, submit proposals, and take part in the decision making process at Neptune Mutual.

Cover Marketplace: A marketplace where you can acquire coverage protection for your crypto assets, with a decentralized parametric insurance model that provides fast and reliable payouts if an incident is validated by the community.

Free-to-Mint NFTs: We've launched an NFT loyalty reward portal for our community members with various rare NFT collections that can be minted for free for Neptunites to explore, collect, and trade.

Blogs: Access to free blog posts offering educational materials, exploit analysis, and insights on the latest developments in the industry.

Tutorial Videos: You can find educational YouTube videos, step-by-step instructions, and guidance on the Neptune Mutual ecosystem and various blockchain and Web3 technologies, as well as, interviews with industry leaders.

Team Contact and Support: Direct access to the Neptune Mutual team for assistance, inquiries, and support related to the platform and its services through our Discord.

Support in Multiple Languages: We offer assistance and support in various languages to cater to a diverse community of users.

Discord Monthly Town Hall: We organize regular live town halls on Discord to share updates, news and interact with the community. Users can submit their questions and queries to be answered by the founders themselves live.

Twitter Spaces: Live sessions on Twitter Spaces, where the team shares updates, insights and discusses a wide range of topics in the industry with an impressive lineup of guests.

Web3 tools: Access to a variety of Web3 tools like the ethereum unit converter, solidity aBI encoder, online string to Bytes32 converter, among others, to buidl on the decentralized web and blockchain ecosystem.

Hacks Database: A database containing details on major hacks, exploits, and security vulnerabilities in the blockchain space.
Your Chance to Shape the Future of Neptune#
We encourage our community to actively participate and help us improve the Neptune Mutual ecosystem. In fact. Neptunites will soon be able to participate in governing our protocol through the upcoming vote escrow feature to influence Snapshot votes and token emissions. Your voice matters to us, and we value your questions, suggestions, and feedback.

If you're an NPM token holder, there are more ways you can take part in the governance system and shape the future of the marketplace. That includes creating covers, providing liquidity, collecting and trading NFTs, and showing off your collection to others in the ecosystem. These features are available to those who've used the Neptune Mutual ecosystem's marketplace, as we want to make sure that the platform is driven by those with experience of using it.

Other ways to get involved include:
The above activities are optional but offer the potential to earn rewards for those who are very active in the community. Our incentive system rewards anyone who makes good or useful reports and is designed to discourage false or inaccurate reports without being overly punitive for honest mistakes.
How to Engage in the Neptune Mutual Community#
We make it as easy as possible for our users, developers, project owners, and other community members to stay up-to-date with the community. That's why we'll always share any major updates on the website. However, to streamline the process of community members getting the latest news and communicating with each other, we have a presence on several other platforms too.

If you'd like to engage with our vibrant community, you have many options:
Get involved with our community through the different channels listed above.
Build a Better DeFi Future#
At Neptune Mutual, we want to empower our users to get the most out of the DeFi and Web3 ecosystems. We understand that it's easy for developers and tech innovators to fall into their own bubbles. Sometimes, the aspects that protocols focus on aren't the things that users really need. By providing numerous platforms for our community to engage with us and with each other, we aim to get a better understanding of what you, the users, want.

It's up to you how much you choose to engage with our community features. Some of our longstanding users are now contributing to the project in ways that match their skills. While some are promoters, community advocates, or offer informal support and advice to newcomers. We also have users who simply like to read Twitter threads and discussions on Telegram and Discord and occasionally chat with other users about the latest developments.

Flexibility and transparency are big parts of what we think makes DeFi so great, and that's what we prioritize at Neptune Mutual. Our aim behind offering community forums and platforms is to keep users updated, encourage participation, and facilitate frictionless onboarding onto our platform. Join us to shape the Neptune Mutual future together.

You can contact us with any additional queries. Also, feel free to reach out to our team if you need help creating cover pools for your project, providing liquidity, or purchasing covers.
Tags