Neptune Mutual Parametric Marketplace Going Live on Ethereum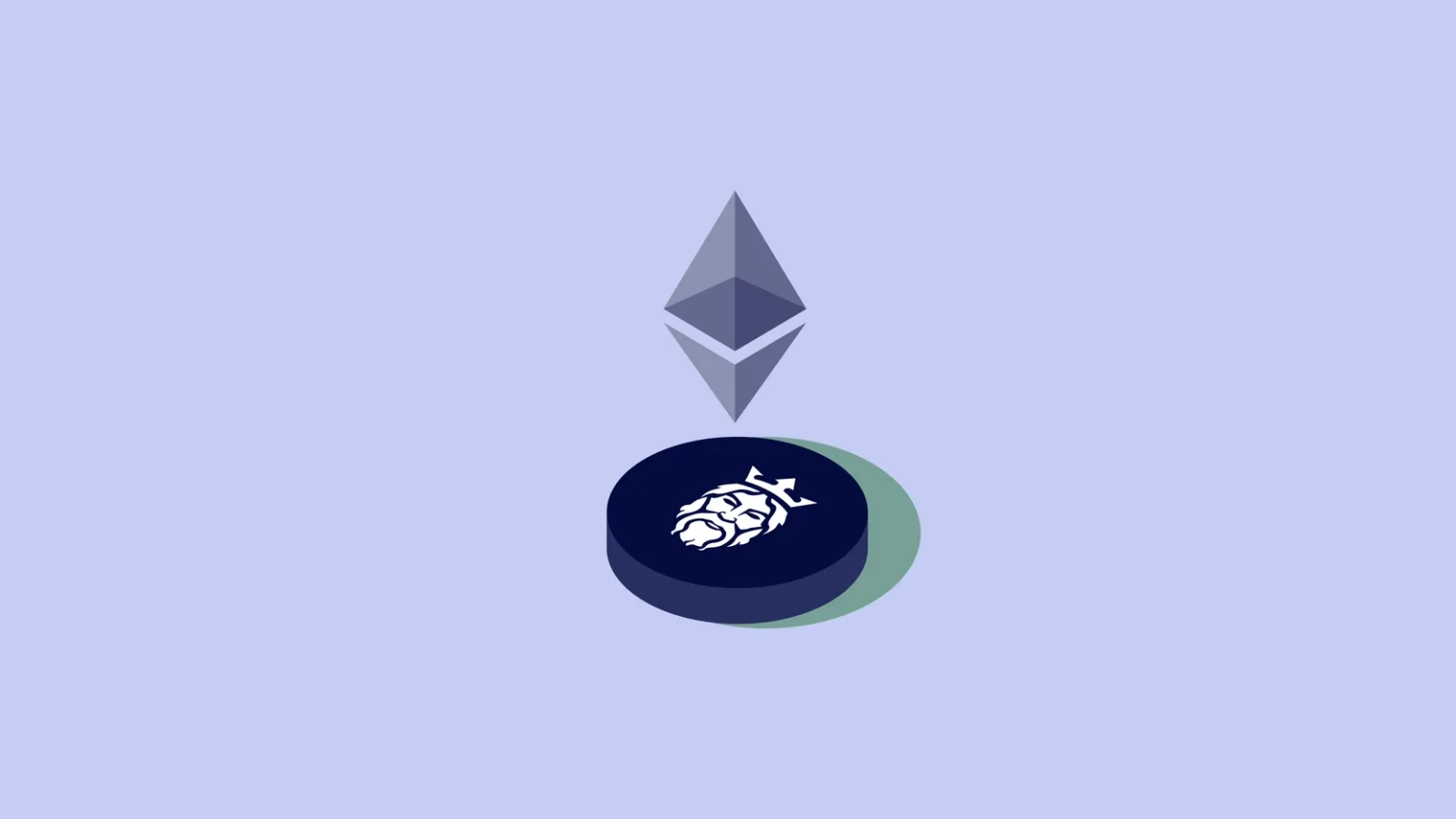 It's official! Our parametric cover marketplace is set to go live on the Ethereum mainnet.
It's official! Our parametric cover marketplace is set to go live on the Ethereum mainnet on Tuesday the 8th November. The marketplace will launch with a diversified cover pool that includes cover products from Prime dApps including: Uniswap, AAVE, Maker, Balancer and more!
/After over a year of fundraising, development, code audits, user testing on Polygon Mumbai and Avalanche Fuji testnets, the growth of our Neptunite community and the support of our investor community, we are delighted to be able to launch our marketplace live on the Ethereum mainnet.
Despite the tight market conditions we have chosen to launch our parametric marketplace in order to make parametric cover protection available to users. Whilst we have seen a downturn in market conditions, hacks of digital losses have been on the rise, and we firmly believe that a scalable solution to this problem is urgently needed in the blockchain industry.
The Story So Far#
We have been working hard since the incorporation of our company in September last year: building the team, raising funds, building the product, testing UX and of course testing security.
From the outset we have been driven by four design principles: security, minimizing risk, scalability, and user experience.
In March 2022, the protocol launched on the Polygon Mumbai testnet with over 25k Neptunite community members participating in gamified contests that saw them become cover purchasers, liquidity providers, and incident reporters.
Security, security, security#
Security expertise is a core strength of Neptune Mutual and we are fully committed to being open and transparent about security, most particularly our own; we aim to lead by example and we are one of the few cover protocols with a codebase that is fully open to the public on Github.
We have invested heavily in security and code audits, and we shall continue to do so on an ongoing basis. The protocol underwent its first code audit, which was conducted by leading security audit firm, BlockSec.
We commissioned Open Zeppelin to conduct a 2nd audit of our codebase and we have been working closely with them since the month of August to review and refactor the codebase to take into account their recommendations. Security is our first priority at Neptune Mutual and the team has invested a lot of time and energy over the last few months in checking the extensive codebase of our marketplace. The Open Zeppelin audit report is now publicly available on their website and we will also be updating our website with links to this report and also the audit report published by Blocksec.
Likewise, we perform rigorous assessments to gate-keep what projects are allowed to create cover products in the Neptune Mutual marketplace. Our security assessments are based on a wide range of factors such as the project's overall IT security health, whether its open sourced, audit records, the project's track record of incidents, the experience and transparency of the team etc. We provide guidance to diversified cover pool creators in relation to the risk of their portfolio of cover products and then review the cover creator decision relating to capital efficiency of their diversified pool. The intent, as always, is to safeguard our ecosystem, and, as far as possible, find the right balance of risk/return for both LPs and cover policyholders.
The Neptune Mutual Ecosystem#
We are growing what we believe to be a robust Neptune Mutual ecosystem made up of key stakeholders, marketplace actors, strategic partners, lending protocols, and of course, the Neptunites community.
Neptune Mutual Association is a not-for-profit entity whose primary purpose is to moderate the marketplace and oversee the correct operation of the event reporting and incident resolution process.
There are four primary stakeholder roles in the Neptune Mutual marketplace:
Cover Creators – These are the blockchain projects and applications that create parametric covers for their communities.
Cover Purchasers – These are the individuals and institutions that purchase cover policies offered by the cover creators.
Liquidity Provider – These stakeholders supply liquidity to cover pools, which are then used to underwrite cover policies in the marketplace.
Incident Reporter – These stakeholders are responsible for reporting and verifying incidents that may trigger payouts.
As additional utility of the NPM token is being developed, the marketplace will launch before the NPM Token Generation Event (TGE). This means that an interim reporting and incident resolution will be used until such time as NPM tokens are in circulation and NPM token holders are available to participate, as Incident Reporters.
The interim reporting and incident resolution will be based on the existing model, albeit with PoT (proof of authority tokens) as opposed to NPM tokens. PoT tokens will be held by a small and limited "community" and the process will be governed by the Neptune Mutual Association.
You can learn more about the Neptune Mutual ecosystem here.
Neptune Mutual Parametric Marketplace#
Our parametric marketplace offers a new approach to mitigating the risk of hacks of CeFi, DeFi and Metaverse digital assets. Cover policies will be available for a range of well-known projects, including: AAVE, Balancer, Curve, Gnosis-Safe, Uniswap V2, maker DAO and Synthetix. We hope cover creators will be adding to the cover products available in the marketplace over the coming months.
We have designed the marketplace in a way that the claims process, based on the validation of a hack event as opposed to individual loss claims, should appeal to cover purchasers.
Similarly, we hope that liquidity providers are attracted by the transparent nature of the stablecoin pools that are decoupled from the influence of price volatility from project tokens. This transparency should help LPs make decisions when weighing up the risk/return investment associated with providing liquidity to each respective cover pool.
Perhaps one of the most important, and often overlooked, aspects of liquidity provision in the cover protection sector is that of an exit strategy for LPs. We have provided a solution to this by allowing LPs a regular and recurring window of opportunity to exit their position, if so desired.
Our team worked hard to bring forward the launch of Diversified Cover Pools to coincide with the mainnet launch. We believe Diversified Cover Pools will complement the Dedicated Cover Pools, as they provide LPs the option to select either leveraged or unleveraged cover pools depending on their risk/return appetite, and depending on the market sector they are interested in.
What Covers Are Available?#
Users will be able to access both dedicated and diversified cover pools on Neptune Mutual. Dedicated cover pools means the underwriting capital in the pool is only available to a single cover project. Popular blockchain projects or protocols that handle high-value transactions and have large communities will benefit from dedicated cover pools.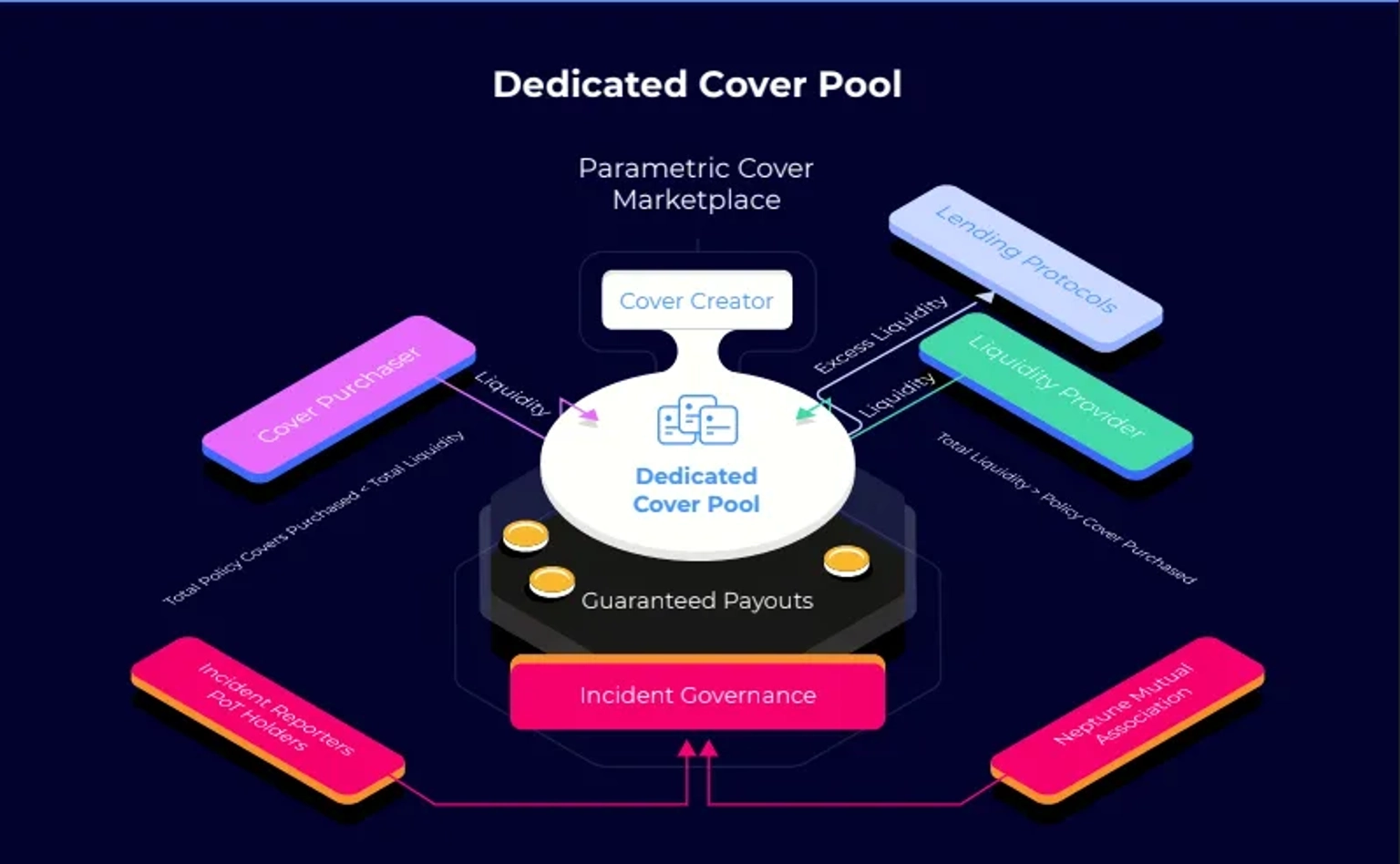 On the other hand, diversified cover pools supply liquidity to a basket of cover products. There are a range of differences between dedicated and diversified pools, both for policyholders and LPs, and these have been covered in depth in our blog articles.
Each cover product in this basket relates to a specific project and has its own card in the marketplace, as well as its own specific cover policy trigger parameters.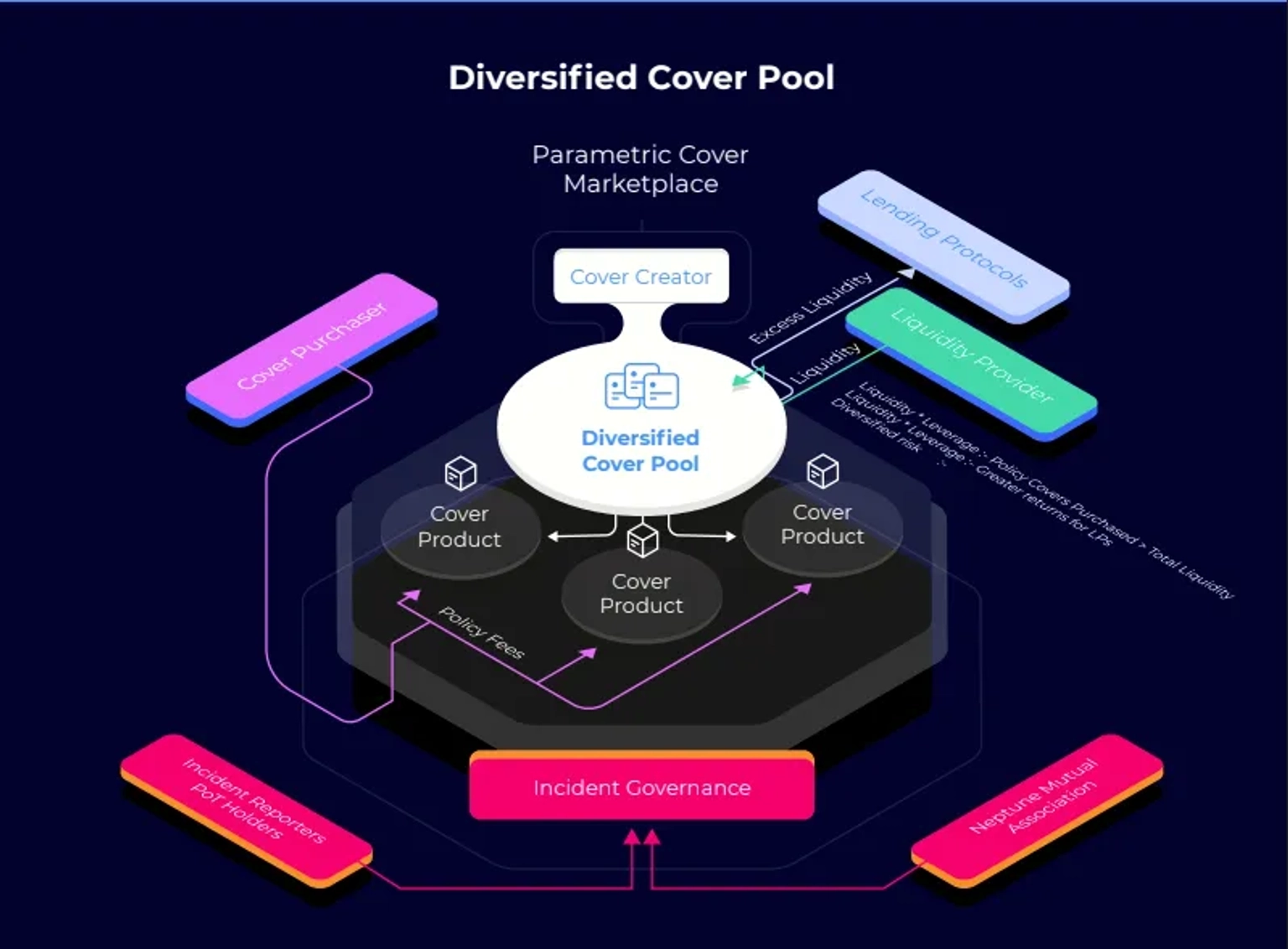 Using the Parametric Cover Marketplace#
There are several video tutorials available if you need a refresher before the mainnet launch. You can also chat with the moderators on Discord or Telegram if you have any questions.
If you'd like to learn more about the protocol and its mechanics, please visit docs.neptunemutual.com.
You can also check out Neptune Mutual's Resource Section for informative articles, protocol update reports, partner profiles, hacks & exploit analyses, and more.
Finally, there's still time before the mainnet launch. Try out the various functionalities of the Neptune Mutual marketplace before mainnet launch by trying it out on Avalanche Fuji testnet today.
We hope that our parametric marketplace will prove to be a useful tool in the mitigation of the very prevalent and real risk to digital assets posed by cyber criminals. To support our aim of protecting digital assets please join our community and take action to mitigate the risk of hacking of your digital assets.
About Us#
Neptune Mutual project safeguards the Ethereum community from cyber threats. The protocol uses parametric cover as opposed to discretionary insurance. It has an easy and reliable on-chain claim process. This means that when incidents are confirmed by our community, resolution is fast.
Join us in our mission to cover, protect, and secure on-chain digital assets.
Tags