Spotlight: Aptos and Microsoft AI Partnership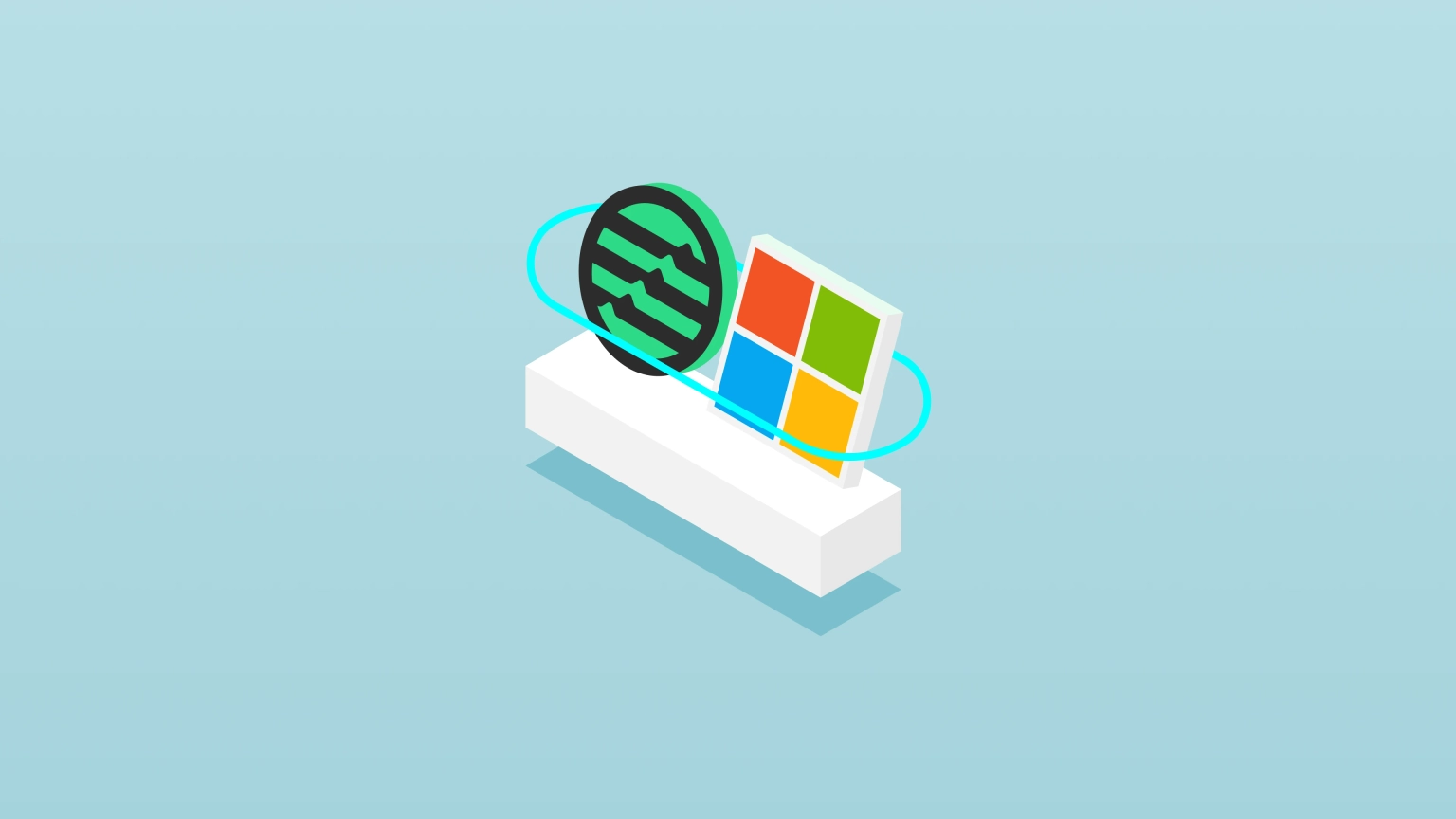 An article explaining the Aptos chain and Microsoft integration for mutual benefits.
In 2020 and 2021, blockchain and Web3 were the buzzwords attracting attention from mainstream and tech media alike. Today, that exuberance has given way to the development of several innovations in the Web3 space.

And recently, we have seen lots of Web2 companies venturing into Web3 technologies and integrating them into their ecosystems due to the potential they manifest. For example, Visa and Mastercard have been adopting several Web3 technologies to improve their services and enhance users' experiences.

Some Web2 companies have also teamed up with Web3 projects to combine their legacy experience with the innovative ideas of blockchain engineers. One of them is Microsoft, which is working with Aptos on an AI-enhanced Web3 project.

In this post, we'll discuss the association between Microsoft AI and Aptos and how they both have benefited from the partnership.
Aptos Labs and Microsoft Integration: A Mutually Beneficial Partnership#
Microsoft has been a market leader in the world of computing for decades, and one of the reasons it's managed to retain its position of power is its willingness to innovate. It has not only worked in the fields of computer hardware, software, the internet, and video games but has also been expanding its presence in AI.

When it comes to Aptos, it's one of the most popular Layer 1 blockchain. This public chain uses the proof-of-stake consensus mechanism and offers users increased transaction speed, security, and scalability. Its feature of parallel execution of transactions enables higher throughput, enabling it to compute at over 150,000 TPS (Transactions Per Second).

Microsoft sees the potential of both AI and Web3 and has partnered with Aptos Labs to bring the two technologies together. Aptos Labs announced this news through X (Twitter) on August 9, 2023.
Today, we're making Aptos history.@AptosLabs is partnering with @Microsoft to unlock Web3 on the @Aptos_Network.

As an @msPartner, our joint suite of AI-supported tools will offer developers and users around the world effortless access to Web3. (1/6) pic.twitter.com/zWsrVWhSql

— Aptos Labs (@AptosLabs) August 9, 2023
Both Microsoft and Aptos Labs stand to benefit from the partnership, with Microsoft taking advantage of the expertise of the Aptos team, which includes experienced blockchain developers who previously worked on the Diem (formerly Libra) project with Meta. Aptos itself gains access to the vast and robust infrastructure of Microsoft Azure, along with the AI expertise of the Microsoft team.
What Aptos Labs and Microsoft AI Achieve from the Partnership#
The partnership will allow Microsoft's OpenAI models to be trained using verified blockchain information from Aptos Labs. On the other hand, Aptos will run validator nodes for its layer 1 blockchain on Microsoft Azure, helping it increase the security of its chain while providing high-quality information for Microsoft's AI model.

Aptos also plans to use Microsoft Azure infrastructure to develop blockchain tools such as the Assistant chatbot. The long-term hope is that using Microsoft Azure OpenAI integration is the first step on the path to overcoming many of the hurdles Web3 is facing currently, both from a usability perspective and in terms of development challenges. The Assistant Chatbot will provide developers and end users with information about the Aptos ecosystem in a user-friendly way.

When the partnership was announced, $APT (the token of the Aptos blockchain) surged by over 17%. Since then, the token has slipped back slightly, but it's still up 11% compared to prior to the announcement.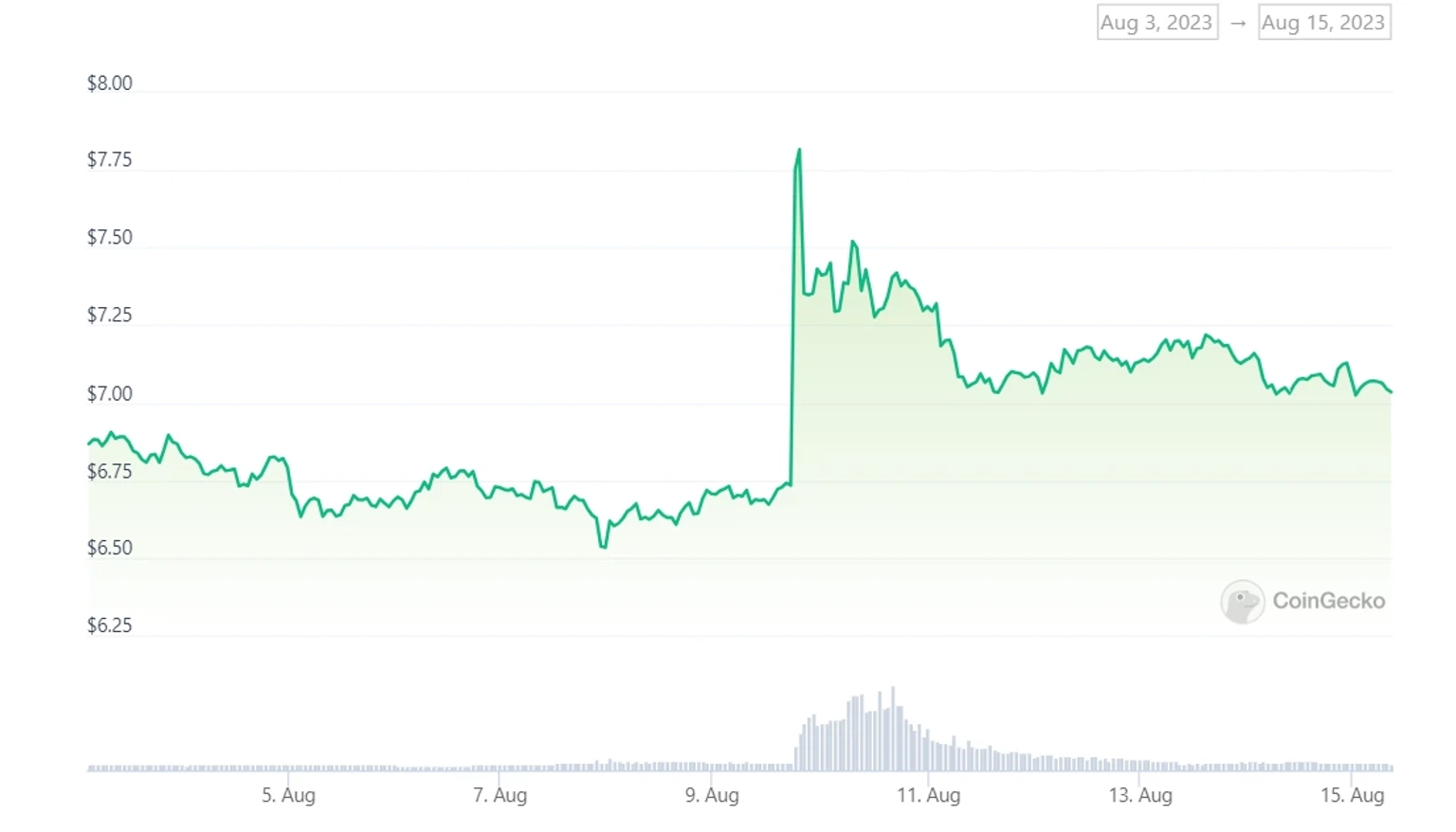 Aptos Labs is backed by Andreessen Horowitz, Multicoin Capital, and Coinbase Ventures, putting them in a strong position even before securing such a prominent partnership.

Mo Shaikh, Aptos Labs' co-founder and CEO, explained that the partnership marks a major step forward for Aptos, stating, "The integration of Microsoft's AI marks a crucial turning point, bringing an end to the long-standing hurdles to web3 entry. The future of the internet isn't just a pipe dream — it's here and it's being built on Aptos".

Aptos has secured some other major partnerships, including Google Cloud, Mastercard, KYD Labs, and NBC Universal. It aims to continue to grow and work with other innovative organizations.

Microsoft is optimistic about the future of blockchains and AI. Rashmi Misra, GM of AI and Emerging Tech at the company, said,
The intersection of AI and blockchain is one of the most interesting combinations of emerging technologies. By fusing Aptos Labs' technology with the Microsoft Azure Open AI Service capabilities, we aim to democratize the use of blockchain.
Is AI The Future of Blockchain?#
Decentralized blockchain technology has been available for over 13 years but has struggled to gain mainstream adoption. Part of the reason for this is the lack of user and developer friendliness. AI could be the answer to this.

AI tools such as Github Co-pilot already offer help for developers writing more traditional web or desktop applications. It could be used in the future to assist with writing smart contracts, improving the reliability and security of that code while also making it easier for developers who are not primarily blockchain-focused to get involved with the space.

AI could also assist with trading analysis and generally improve the user experience. For example, AI-enhanced UIs (User Interfaces) could show users the actions they're most likely to want to take more prominently. In addition, AI could help users avoid common pitfalls, such as sending tokens to the wrong contract address or an address on the wrong chain. Making Web3 easier to build on and more accessible from the user's point of view could be the turning point that sparks widespread adoption.

For AI to work, however, it needs to be trained on extensive amounts of data. With AI being such a new technology, there are ethical and regulatory questions about where training data comes from and how to handle bias, errors, and even certain questionable uses of AI models. By using blockchain-verified data, Aptos hopes to address some of these issues.

Exactly how effective AI will be is something that remains to be seen. Current models are impressive when they're used within the limits of their data set, but when presented with a problem that's outside of their training, they can be unpredictable. Simply throwing more processing power and more data at the problem may offer some improvements, but it's not a solution.
AI and Neptune Mutual#
We're excited to see the partnership between Aptos and Microsoft. We've understood that the alliance is a win-win for both parties. At Neptune Mutual, we are working on incorporating AI across a variety of applications. At Neptune Mutual, we are harnessing the power of Artificial Intelligence across a wide spectrum of domains. Some key areas where we are working on applying AI include:
Natural Language Processing: We leverage advanced NLP techniques to enhance code audits, providing an invaluable tool for improved code quality and compliance.
Machine Learning on Index Protocols Datasets: We are developing AI-driven algorithms to analyze index protocol data, enabling us to assess and quantify risks effectively.
Generative AI for Design and Marketing: We utilize generative AI to create innovative designs and marketing images that resonate with our target audience, enhancing our brand visibility and engagement.
Our commitment to cutting-edge AI technologies ensures that we deliver innovative solutions that enable projects to help their communities mitigate the risks inherent with on-chain digital assets.

At its core, Neptune Mutual is a community-driven protocol that focuses on security and protection. We offer cover protection for funds against several threats in DeFi and provide quick payouts if incidents occur. The cover policies are currently available in Ethereum, Arbitrum, and BNB Smart Chain. If you have a project and a community around it to protect, we can also help you create cover pools in our marketplace; just reach us through our contact page.

Besides that, our dApp lets you provide liquidity in cover pools to receive transaction fees, acquire NFTs, vote on incidents, get NPM tokens, and so on. Follow us on X (Twitter) and Discord to get to know our protocol better.
Tags