An Introduction to Neptune Mutual NFTs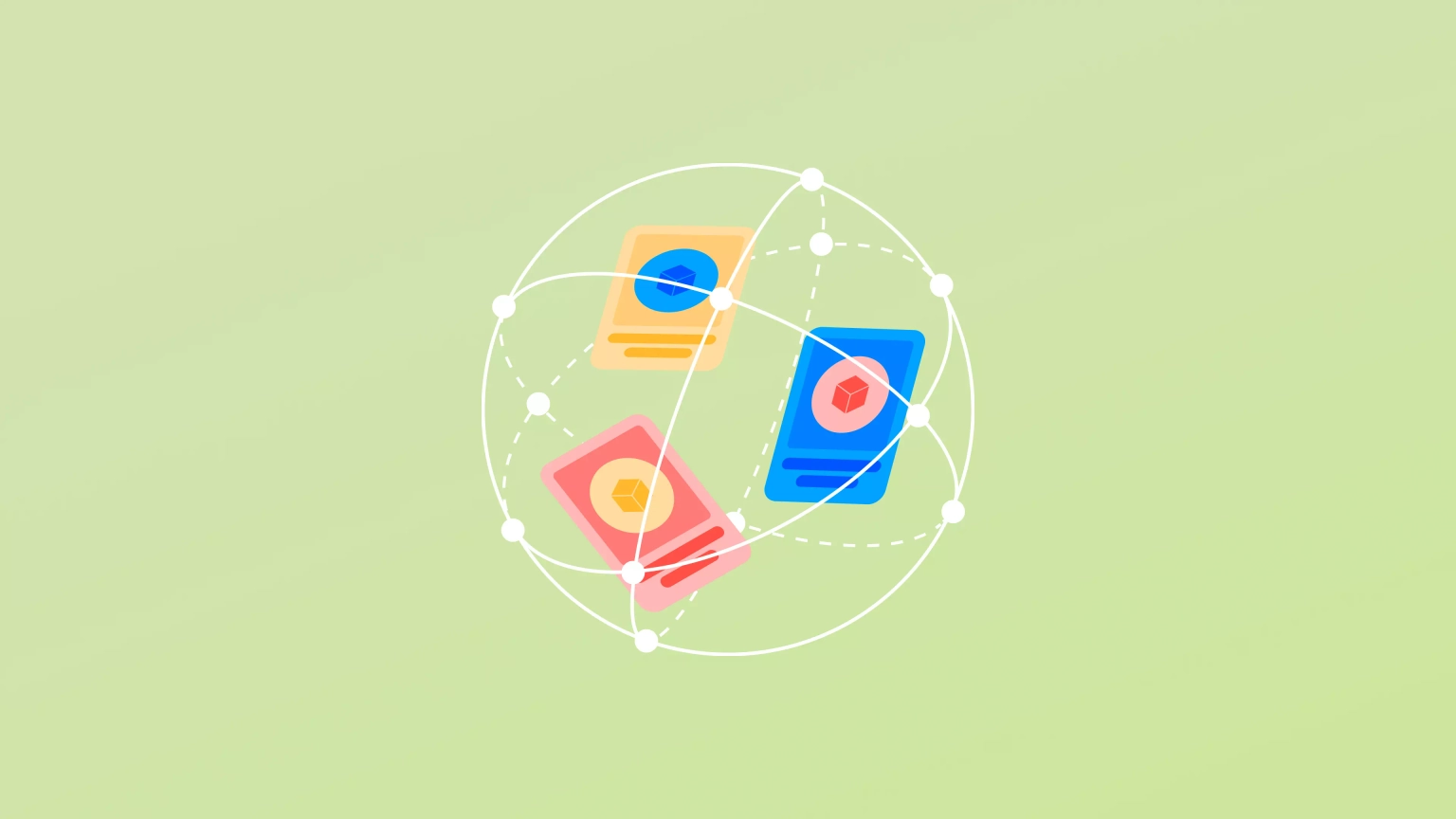 Neptune Mutual announces NFT launch aiming to reward and engage the Neptunite community.
While Bored Apes and CryptoPunks have been a huge hit with collectors and traders, there's more to NFTs and digital collectibles. At Neptune Mutual, we think earning NFTs, rather than simply buying them, makes them more satisfying to collect and adds extra value.

That's why we're launching a collection of soulbound and tradable Neptune-themed NFTs for the Neptunite community that are free-to-mint exclusive artworks.
How to Qualify For Neptune Mutual NFTs#
Unlike traditional NFT 'drops', we're taking a different approach at Neptune Mutual; users of our cover marketplace will qualify for free-to-mint NFTs. We have created a complete NFT collection and reward system to encourage adoption of cover which mitigates security and custody risk.

Each time you interact with the marketplace, for example, by buying cover or contributing liquidity to a cover pool, you'll earn points and have the chance to use those points to unlock NFTs.

Any user who has purchased a cover of $10 or more will be eligible for a soulbound Grim Wyvern NFT that is the starting point of a user's journey to unlock more NFTs in the series. As you purchase higher levels of cover or contribute liquidity to the network, you'll access higher levels of the NFT reward program. This will give you access to NFTs of increasing rarity.

Think of this as a Web 3.0 loyalty program. The more you engage with the platform and participate in the marketplace, the more opportunities you'll have to unlock tradable NFTs.

In addition to the mintable NFTs, we may offer some airdropped NFTs. These will be given for free to qualifying users during special promotions and will not require points or token expenditure.
Introducing Neptune, the Guardians, and the Beasts#
All of the NFTs in our first collection are themed around the lore of Neptune, the Guardians of the Sea, and the Beasts that prey on unwitting sailors who venture out into the sea of DeFi. The initial NFT collection will include several key characters from the Neptune universe, including Neptune himself and:
The Guardians#
Delphinus
Aquavallo
Salacia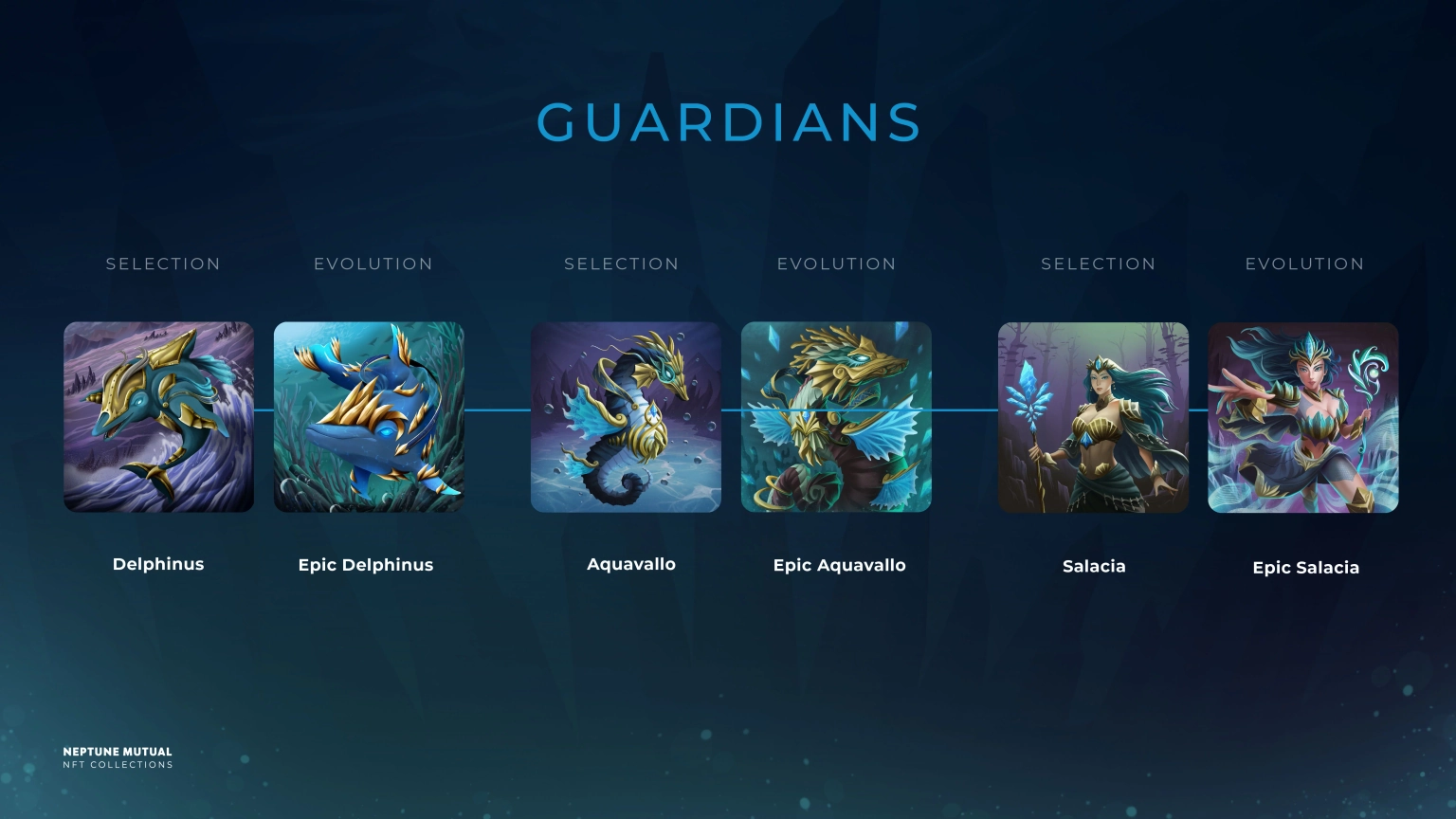 The Beasts#
Sabersquatch
Gargantuworm
Merman Serpent
Grim Wyvern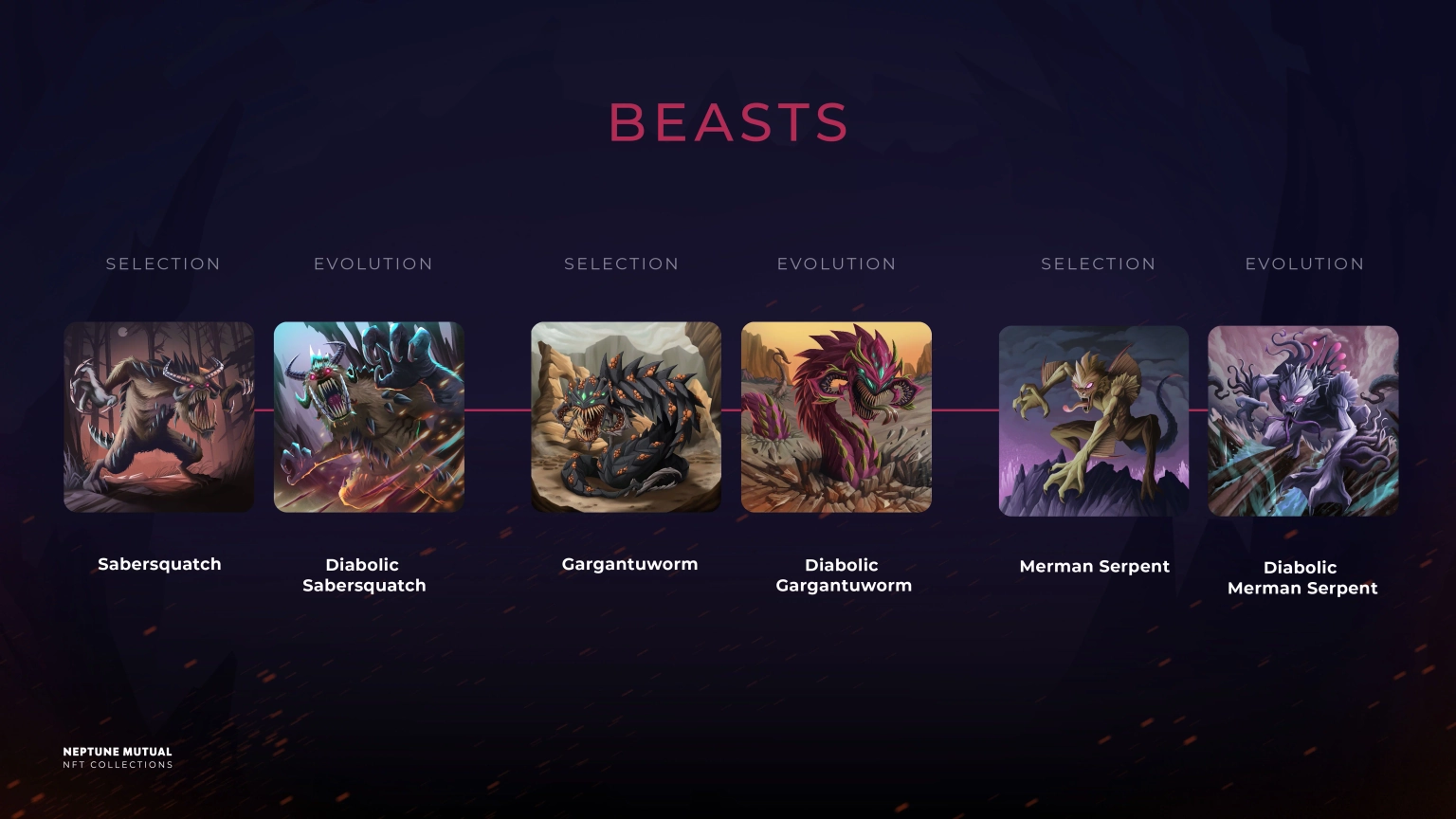 Many of these NFT characters are available in their basic forms and as Legendary Evolutions. Each of them is vibrantly illustrated and accompanied by lore explaining their origins and powers.

Moreover, we also offer NPM token rewards for collecting characters, which vary with the level of the character. If you'd like to know more about these characters and the part they play in the Neptune Universe, check out our introduction to Neptune Lore, where you can learn about the beasts and the valiant guardians who fight tirelessly to protect DeFi adventurers. You can also join the waitlist to receive our NFT magazine profiling the NFT characters and their stories.
Minting NFTs and Understanding Rarity#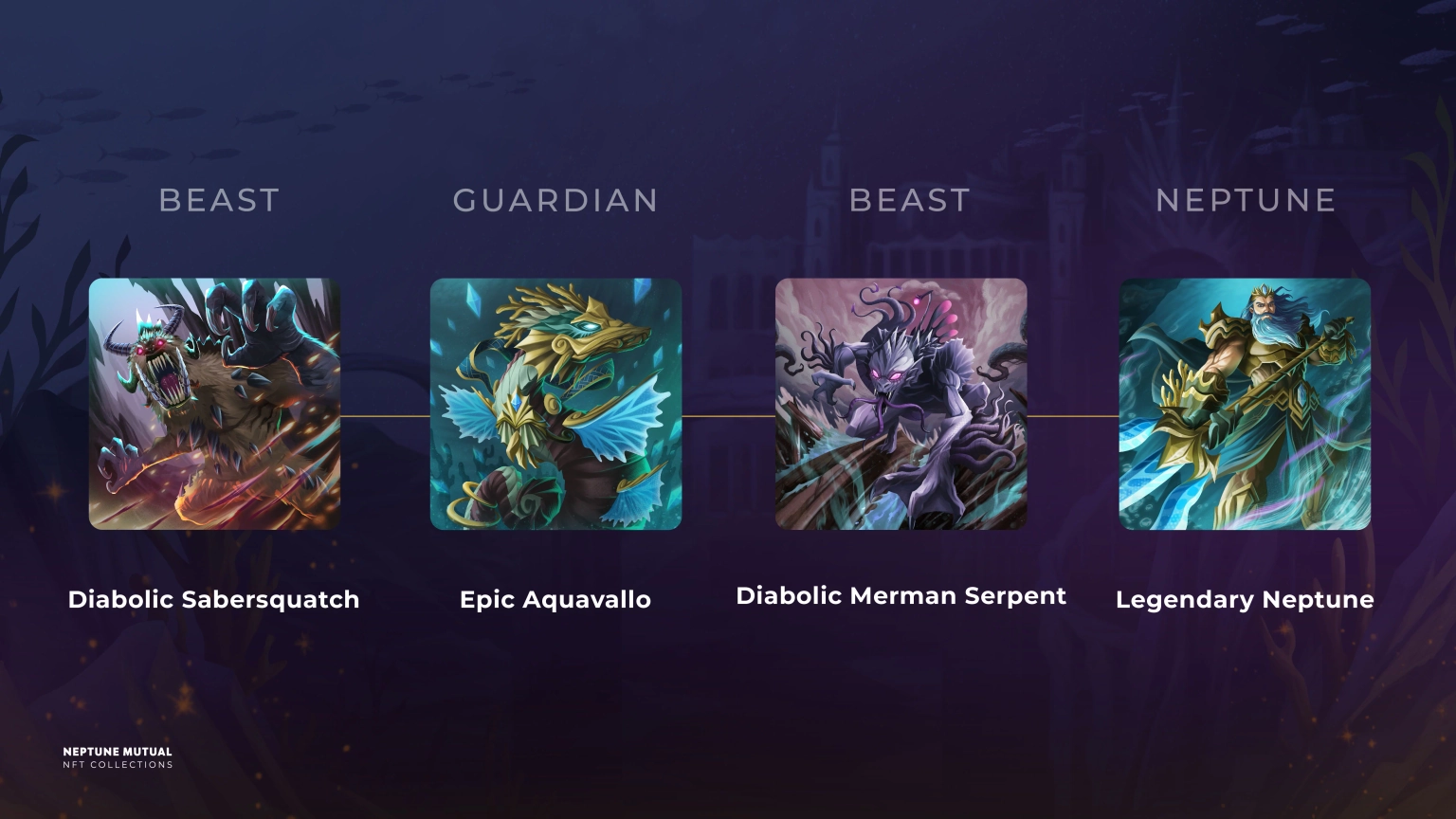 Each of the NFTs above has a rating reflecting its level and the number of siblings it has. NFTs with a lot of siblings are relatively common whereas NFTs that are a higher level and have fewer siblings are rare. NFT siblings are nonetheless unique and distinct from each other, having combinations of attributes that are one of a kind.

The first level of any character is known as the "Selection Level." Once you've minted a character at the Selection Level, you'll have the option to mint Evolutions of that character as you earn more points and advance through the levels of the marketplace.

For example, at Level 1, you can mint the Sabersquatch or Delphinus. Depending on which NFT you chose, when you progress to Level 2, you then have the option of minting one of two evolutions: Epic Delphinus or Diabolic Sabersquatch. Each of the guardians and beasts has an evolution to choose from.

However, the bottom line is that you must have enough points to mint an NFT. And points can be earned through purchasing cover or providing liquidity in the Neptune Mutual marketplace.

In addition, you must have unlocked the lower-level NFTs to unlock the higher-level ones. It means that you can't skip straight to a higher-level NFT.

While there's a points requirement to mint NFTs, we do not charge a minting fee. Our objective with this launch is to produce NFTs that reward our users and celebrate the goals of the Neptune Mutual ecosystem.
Soulbound vs. Tradable NFTs#
We're introducing a collection of soulbound NFTs that cannot be sold or traded once they're unlocked. These NFTs show that the owner is part of the Neptunite community.

To access the NFT marketplace, you must have unlocked and redeemed your first soulbound NFT. From there, you can collect more NFTs by performing certain actions on the platform and earn points that can be used to purchase tradable NFTs.

There are seven levels of tradable NFT "evolutions" to collect, with each level offering access to different guardians or beasts. Within each evolution level, there are also levels of rarity. Tradable NFTs can be sold or exchanged on NFT marketplaces as normal, or you can keep them in your wallet to admire them in the future while you work to complete the whole set.
An Easy Way to Start Your NFT Collection#
Neptune Mutual's cover pools aim to protect DeFi users from hacks and exploits, and that's what we want to emphasize with our NFT series, too. Any active user of our platform can start collecting NFTs through their normal activities on the platform.

We hope you'll enjoy building your collection. And we're sure that many of our users will acquire all of the characters, relish the artwork, and engage with the character lore as much as we enjoyed creating them.

We invite you to start building your collection and contribute to a thriving DeFi ecosystem at the same time. If you want to know more about the Neptune Mutual marketplace and NFTs, feel free to reach out to our team members.
Tags