Monthly Review — June 2022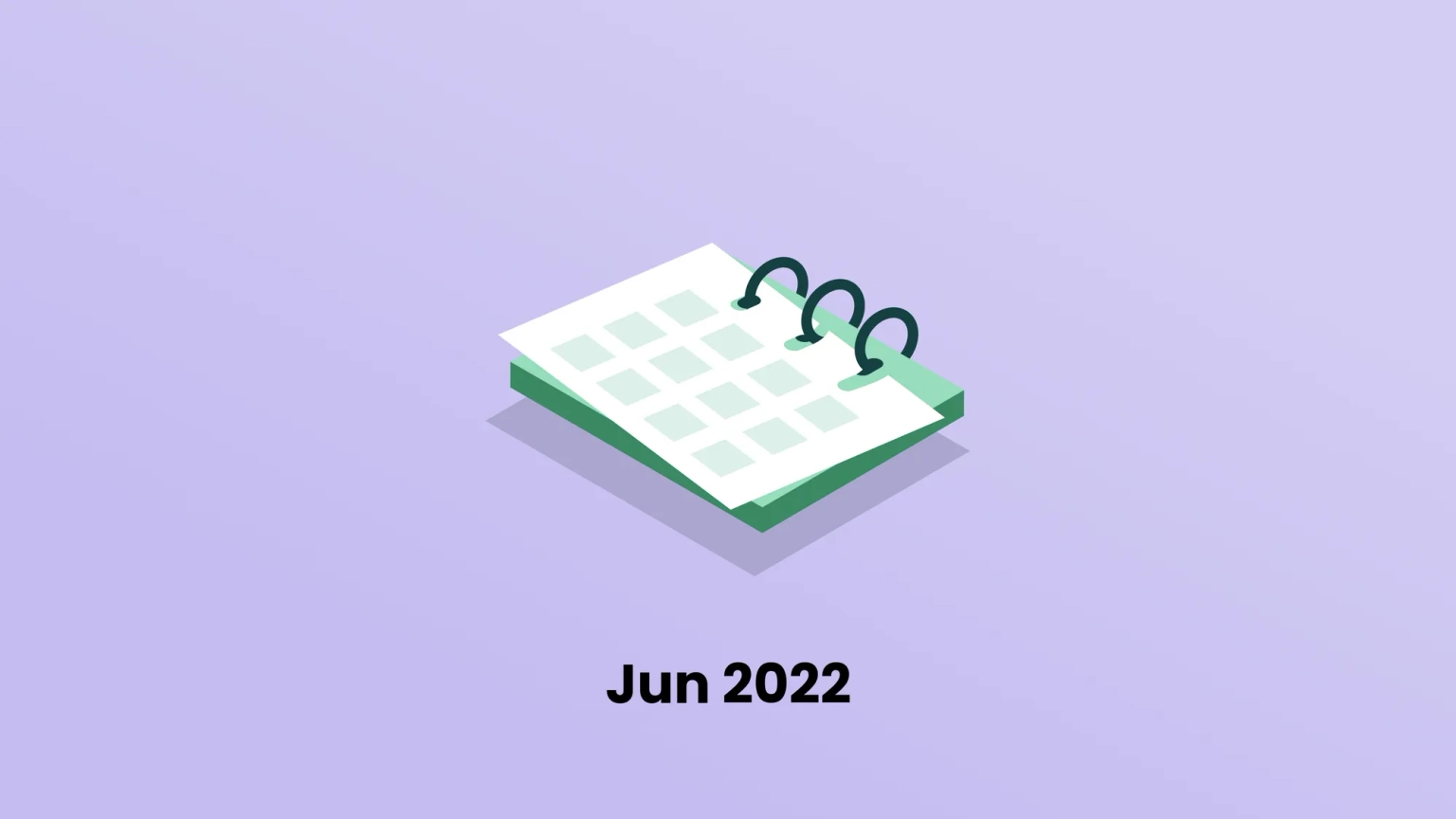 Protocol updates include support for diversified cover pools, the addition of POT tokens, and more.
TL;DR#
The winners of the second month of NPM Rising Stars have been announced; the third and final month of the series of Season 1 is currently underway.
Major protocol updates include support for diversified cover pools, the addition of POT tokens, and much, much more.
We've prepared a collection of informative and enlightening articles and videos for the benefit of our readers.
NPM Rising Star Contest#
We have always compiled a wide range of activities and initiatives for members of our community to participate in, and we both recognize and reward their contributions. The NPM Rising Star is a marketing initiative in which a total of $500 is split between the Top 6 community members each month. The rising star is rewarded with $250, whilst 5 other runner ups each receive $50.
Members of our community who have made significant contributions to our discussion forums at selected Discord channels and helped to direct the course of our community's growth are recognized as Rising Stars.
The first round of the competition began on April 16 and concluded on May 15. The second round of this session began immediately following the announcement of the first month's winners and lasted until June 16. We would like to thank everyone who participated in the first and second months of this campaign, and we encourage you to join in the last month of this competition's first season. The winner of the second round of competition on Discord was harry1LimeWire#2285, who got $250. Five other users each received $50. The complete list of winners from the first, and second round can be found right here.
This month's contest began immediately after the winner was announced, and it will run through July 16th.
Protocol Update#
We have updated our protocol to support diversified covers, which may include multiple products utilizing the same liquidity pool. We also added the ability to customize the leverage factor for each product under the various cover pools.
We enabled custom reporting stakes for individual covers and refactored the cover contract to limit cover and product updates during the withdrawal period. We also removed the feature to cancel coverage and added the ability to disable and enable policy purchases. This function allows governance administrators to disable or enable policy purchases for a product or cover, as well as limit new policy purchases and free up liquidity as policies expire.
We added a deposit threshold so that liquidity providers could not provide more than a certain amount of liquidity in a single transaction. This also includes a policy purchase threshold, so users cannot buy a policy worth more than a certain amount in a single transaction.
We have added the POT (Proof of Authority Token) token contract, and foundry support as well as property-based tests in forge.
Our code base is open source, and the history of "commits" to our protocol, SDK, native website, and test net repositories on Github can be viewed.
Team#
We are looking to grow our team and we are actively recruiting for the following positions: Senior React Developer, Growth Strategist, Technical Project Manager, and Blockchain Developer. So if you are interested in any of these roles we'd love to hear from you, you can apply here.
Community Digest#
We intend to share inspiring and enlightening stories about community, collaboration, and collective well-being with you. This section is more than just a snapshot of our monthly editorial review; it's a celebration of our ongoing commitment to restorative, transformational knowledge sharing.
We've put up an article to help you avoid being scammed. Get a glimpse into the mindset of a former scammer as he explains how scams often work and how to avoid them in his new book.
The collapse of cryptocurrency market has heightened the public's awareness of dangers of risks, hacks, exploits, and unforeseen vulnerabilities. But is this enough to drive mainstream adoption of digital asset protection, as DeFi moves to unprecedented stages of development and deployment? Learn how to safeguard your assets in the cold, and bearish winter.
If an incident occurs in a blockchain project that isn't prevented, it can have a significant financial impact. When markets go into crisis, many DeFi enterprises wonder how they can help protect their community and how they can bootstrap liquidity to do so. "Bootstrapping Cover Pool Liquidity." is one of our blog that providers answers to all such queries.
In addition, we created a humorous video and uploaded it on our YouTube channel. If your digital assets find themselves in troubled waters, a DeFi policy may not be enough to keep them safe. Learn if your DeFi insurance covers what you need in this area by watching the video.
Tags