Why Is Binance Ending Support for BUSD?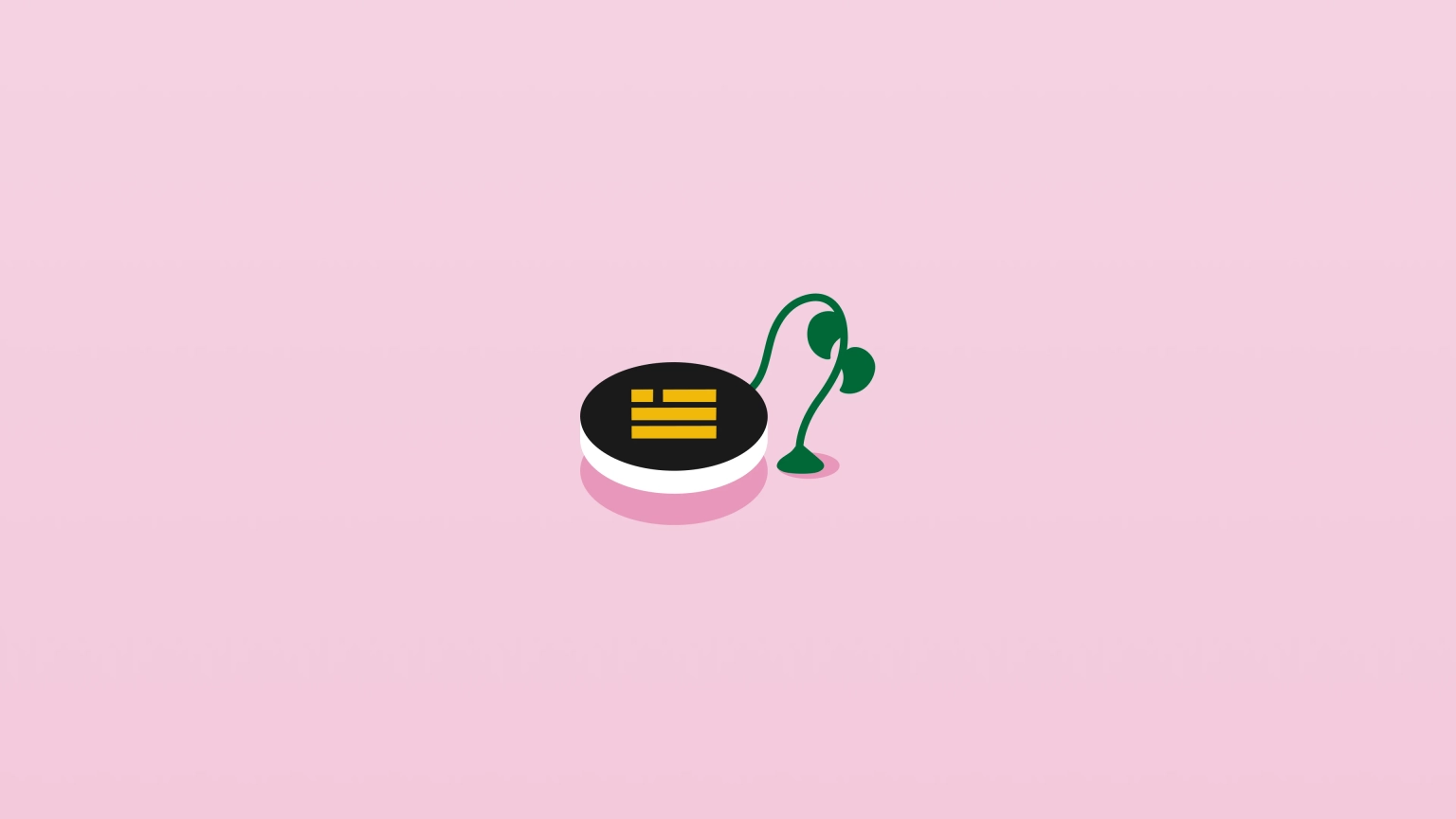 This post will explain why Paxos stopped issuing and minting BUSD (Binance USD).
Addressing issues like price fluctuation and other limitations in cryptocurrencies is one of the reasons for the development of stablecoins. The values of stablecoins are pegged to a reserve of assets or a fiat currency to maintain a stable value. They serve as a midpoint between cryptocurrencies and fiat, making trading easier by removing the risk associated with the price volatility of the wider crypto world.

Among several popular stablecoins like USDT, USDC, DAI, etc., BUSD, issued by Paxos Trust and Binance, was among the top ones. The USD-pegged stablecoin gained massive popularity and was one of the most traded stablecoins.

The crypto world was shocked by the announcement that Binance was discontinuing support for BUSD. It has left the users curious regarding why it happened and what would happen to their BUSD funds. In this blog, we dive into the details of the BUSD issue.
Binance, Paxos Trust, and the US Department of Financial Services#
BUSD (Binance USD) might have been associated with Binance, but it was issued by Paxos Trust, a company that operates out of New York and is responsible for the day-to-day operation of the token.

Paxos Trust falls under the regulatory supervision of the New York Department of Financial Services (NYDFS). The government body ordered Paxos to cease the minting of Paxos-issued BUSD via a notice on their official website.

The notice clearly stated "DFS has ordered Paxos to cease minting Paxos-issued BUSD as a result of several unresolved issues related to Paxos' oversight of its relationship with Binance in regard to Paxos-issued BUSD".

Paxos is also required to redeem users' Paxos-issued BUSD for USD at an exchange rate of 1:1. The Binance exchange is winding down support for BUSD and will stop supporting it entirely by February 2024.

On February 13, 2023, Paxos published a press release announcing that it would end its partnership with Binance for the stablecoin BUSD.

Any BUSD that's already issued can still be moved and swapped, and at the time this post was written, the stablecoin had remained close to the $1 peg. However, Binance Exchange does not offer a fiat trading pair for BUSD.
Why Binance Is Stopping Support for BUSD#
One interesting detail of the NYDFS notice is that the order pertains exclusively to Binance. Paxos cannot issue BUSD on BSC but is fully authorized to issue it on Ethereum. This shows that NYDFS's concerns are with Binance as a company, rather than the wider cryptocurrency ecosystem.

Paxos was also accused of not conducting a proper risk evaluation of BUSD customers by the Securities and Exchange Commission (SEC). They stated,
Paxos violated its obligation to conduct tailored, periodic risk assessments and due diligence refreshes of Binance and Paxos-issued BUSD customers to prevent bad actors from using the platform.
There have been several allegations in the past stating that Binance has often undercollateralized BUSD. According to an article on Protos, the on-chain data show that the stablecoin hasn't always been backed up 1:1.

Binance is thought to convert all USDC (a Circle-issued stablecoin) to BUSD when it's sent to their platform. Binance claims BUSD is fully backed by USD, but in the eyes of the regulators, "an equivalent stablecoin" doesn't count.

These violations and poor security assessments from Paxos and Binance led to the order to halt BUSD support, causing the downfall of BUSD. However, the NYDFS is happy for BUSD to continue to be issued on Ethereum, but not on a chain that they have limited visibility on.
Redeeming Your Paxos Issued BUSD#
FYI: Binance will stop BUSD in 2024🪙

According to an official announcement on crypto exchange Binance's app, the exchange pops up a notification for users that they will stop supporting BUSD in 2024.

This is an elignment with Paxos phase out for purchasing BUSD by February… pic.twitter.com/XiRPy71b3p

— Nu Brave (@NuBraveIN) August 30, 2023
The NYDFS has ordered Paxos to allow customers to redeem their Paxos-issued BUSD for US dollars at a 1:1 exchange rate, and the department will closely monitor and facilitate the redemption. US residents who aren't Paxos customers can apply to be their customers and redeem their BUSD as well.

However, individuals who live in countries not covered by the ruling will not find it as easy to redeem their BUSD. No major centralized exchange offers a fiat/BUSD pair, meaning users will have to either trade on a P2P exchange or swap their BUSD for a major cryptocurrency that has a fiat trading pair, incurring more fees in the process.

According to Paxos's official website, it will allow customers to redeem their BUSD for USD or convert their BUSD to USDP.
Binance Embraces Another Stablecoin - FDUSD#
With BUSD soon to be out of the picture, Binance needs another stablecoin, and it's turned its eye to FDUSD, issued by First Digital Labs. FDUSD offers low fees and is another dollar-pegged stablecoin. The company claims it's fully backed, and Binance launched its support for it in July 2023.
#Binance is pleased to announce that $FDUSD is now supported on the Binance P2P platform.https://t.co/0hnzKKCtFZ

— Binance (@binance) August 15, 2023
So far, the reception of FDUSD has been muted. Only five centralized exchanges currently support it, and trading volume was hovering around $100 million in August 2023. The market cap of FDUSD as of mid-September 2023 was below $400,000. However, it has been slowly growing.

The slow growth of FDUSD may be a reassuring thing, as it indicates steady adoption. FDUSD needs to only be issued when a major trader buys directly from First Digital Labs. Given the relatively small number of exchanges that FDUSD is supported on, it's difficult to make the case for purchasing it rather than using USDC or USDT, unless you're a risk-averse investor who has concerns about other stablecoins and you're planning on keeping hold of the tokens for a long time.
BUSD on Ethereum#
For many in the cryptocurrency space, government regulations may look like an obstacle since they might see the goal of cryptocurrencies as being open to all who're unable to access traditional finance.

However, the industry is big enough for both DeFi enthusiasts and users who are more interested in bridging the gap between DeFi and TradFi. For those in the second camp, the NYDFS decision to permit Paxos to issue BUSD on Ethereum is a big deal. It shows that they have trust in the Ethereum foundation and its ecosystem.

As an Ethereum-focused project, we see that as a silver lining and a suggestion that Ethereum has a bright future over the coming years.
Neptune Mutual and USDC#
The Neptune Mutual team has been building a cover marketplace on Ethereum and its Layer 2 Arbitrum, as well as BNB Smart Chain, to let projects create cover pools to protect their communities from cyber threats. All cover pools in the Neptune Mutual marketplace are denominated in USDC, offering transparent LP returns and policy payouts free of crypto market volatility. If you have a project, you can create cover pools in our marketplace and get your users to acquire cover policies to protect their funds.
Follow us on X (Twitter) and Discord for more updates and to get to know our project and mission better.
Tags