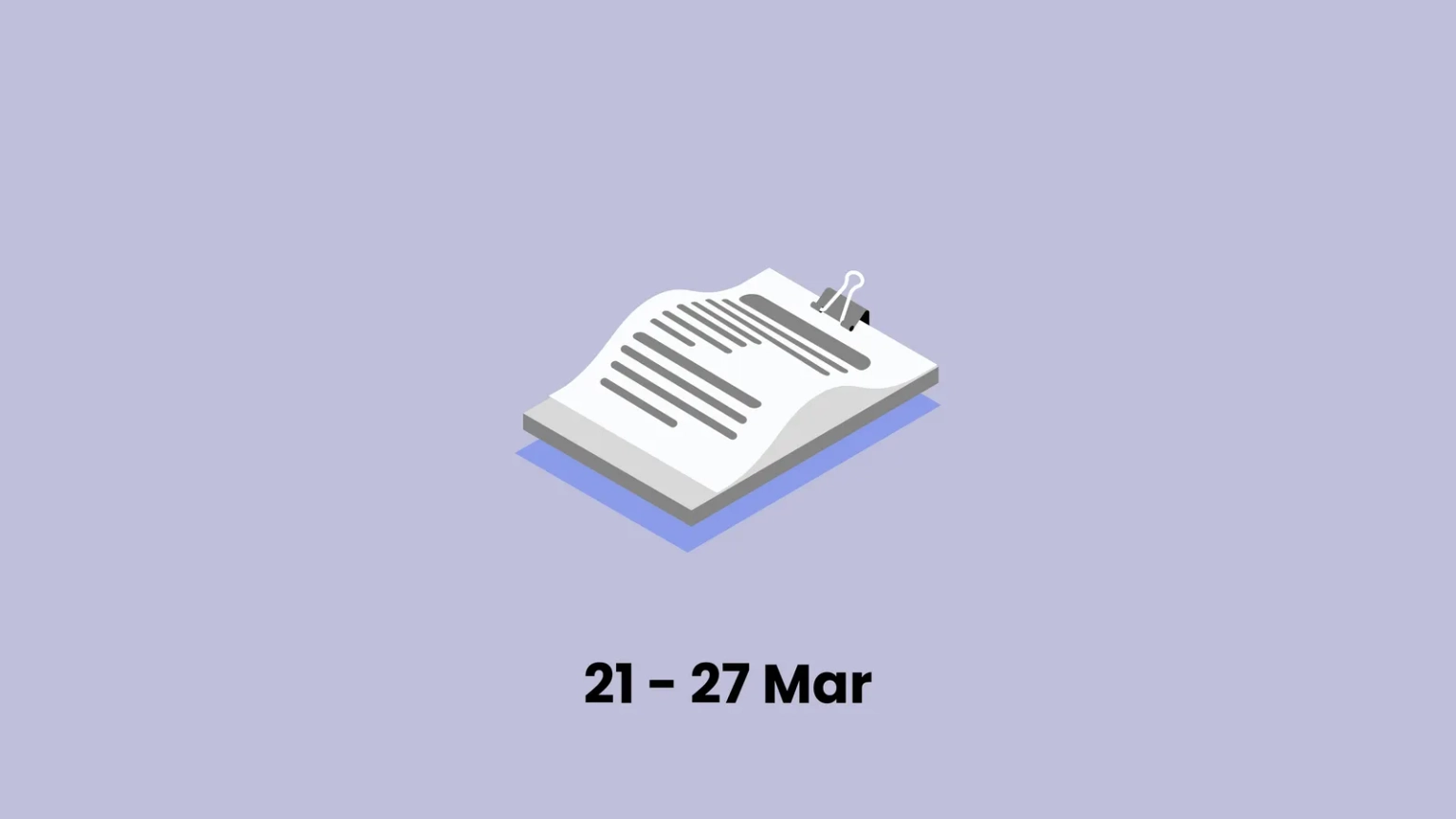 Cashio suffered a flash loan exploit resulting in a loss of assets worth $48 million.
TL;DR#
Cashio suffered a flash loan exploit resulting in a loss of assets worth $48 million.
VeVe suffered an exploit; Arthur Cheong lost $1.7 million in an NFT phishing scam.
Meta has filed for multiple digital asset and Web3 trademark applications.
Line announced their plans for an NFT marketplace.
Binance NFT set to release the NFT collections of Toni Kroos; David Beckham, Floyd Mayweather jumped into the Metaverse bandwagon.
Cryptocurrency, NFTs, and other asset classes like the Metaverse have established a paradigm to overshadow traditional finance because of their ease of access and adolescent crypto market. Crypto enthusiasts, including investors, collectors, and users alike are optimistic about NFTs, seeing them as the next big thing in terms of future investment vehicles.
Blockchain Hacks#
Veve, the NFT marketplace for licensed digital collectibles, was subjected to an exploit on March 22, resulting in the loss of a number of gems worth millions of dollars. According to early reports, the exploiters behind the attack were able to mint millions of gems without having to pay for them by exploiting a bug in the buying mechanism. The app-based NFT platform has disabled the marketplace as well as the option to purchase gems until the investigation is completed.
On the same day, the OneRing protocol was the victim of a flash loan attack, which netted the hacker $1.5 million. The exploit was made possible by the flash loan-assisted price manipulation of the LP tokens, resulting in a significant number of OShare tokens being transferred from the protocol.
In a spear-phishing attack, Arthur Cheong, the founder of venture capital firm DeFiance Capital, lost approximately 585 ETH worth of NFTs amounting to around $1.7 million. The hacker used a phishing email to install malware on his hardware device, extracting the seed phrase and storing it in his cryptocurrency wallet. Popular NFT collections such as 17 Azuki, 5 CloneX, 2 Hedgies, and 33 Second Self were among the stolen assets, which the hacker subsequently sold on platforms like OpenSea before moving the resulting tokens to a wallet controlled by them.
On March 23rd, an anonymous hacker used an infinite mint to cash out $48 million from Cashio. Cashio's insufficient collateral validation system was at the heart of the infinite mint vulnerability on this Solana-native stablecoin protocol. This lets the hacker mint 2B $CASH by creating a fake root contract that is never validated, and then a chain of fake accounts that each pass validation checks because they are only compared to one another. A part of the funds was burned for LP tokens and the remaining were swapped for 8.6 million UST and 17 million USDC on SaberSwap, with the majority of the funds swapped for a bit more than 16,000 ETH, amounting to around $48 million remaining in this wallet.
Metaverse, and NFTs#
Meta has filed eight trademark applications with the United States Patent and Trademark Office relating to blockchain technology and its proposed metaverse, after Mark Zuckerberg's announcement last week. The applications and their fields of interest would cover almost every aspect of the Web3 metaverse, including online social networking and dating services, design and development of Web3-related computer hardware and software, such as gaming, e-commerce, blockchain transactions, and so on, entertainment, and electronic publishing services, partly in virtual reality, among other things.
Line, the Japanese messaging app, is set to launch its NFT marketplace on April 13th, allowing users to purchase digital tokens using the company's social media and messaging app. With this development, Line hopes to create an environment in which anyone can easily access NFTs via its marketplace, as well as provide users with an entry point into Web 3.0.
David Beckham has become the latest sports figure to embrace blockchain, NFTs, and the Metaverse by becoming a global brand ambassador for the DigitalBits blockchain. He will also put out a series of NFTs, and other digital assets in an effort to create a new experience for the fans online. Another global football icon Zlatan Ibrahimović joined the ranks of other famous athletes with an NFT collection by releasing his first-ever NFT collection labeled The Laws of Adrenaline, on MakersPlace. An airdrop of one limited edition NFT would be made available for any collector who purchased at least one open edition in each of his first three drops.
Binance NFT will launch a one-of-a-kind collection in collaboration with Toni Kroos on March 31, 2022, with the support of NFKings. This collection will be based on Kroos' career and history as a soccer player, highlighting unique plays and moments and will be distributed in the form of 6,500 mystery boxes, each containing a hidden art piece created by Ahmed Abokor. The release of the NFTs aims to provide new ways for the player to interact with his loyal fans through unique perks and rewards such as signed jerseys and memorabilia, all while contributing to a variety of charitable causes.
Floyd Mayweather, the boxing legend, is returning to the NFT space to launch an NFT brand called 'Mayweverse,' with 5,000 Mayweverse NFTs and, according to reports, a boxing gym in the metaverse. These are five different NFT cards, each with 1000 NFTs and varying rarity, utility, and prize levels.
Qantas, an Australian airline, announced the release of their NFT collection, which is scheduled for mid-2022, as well as the plan for an NFT drop to their frequent flyers. In addition to increased publicity, Qantas NFTs will award Qantas Points to their initial purchasers, which can be redeemed for flight tickets.
Tags