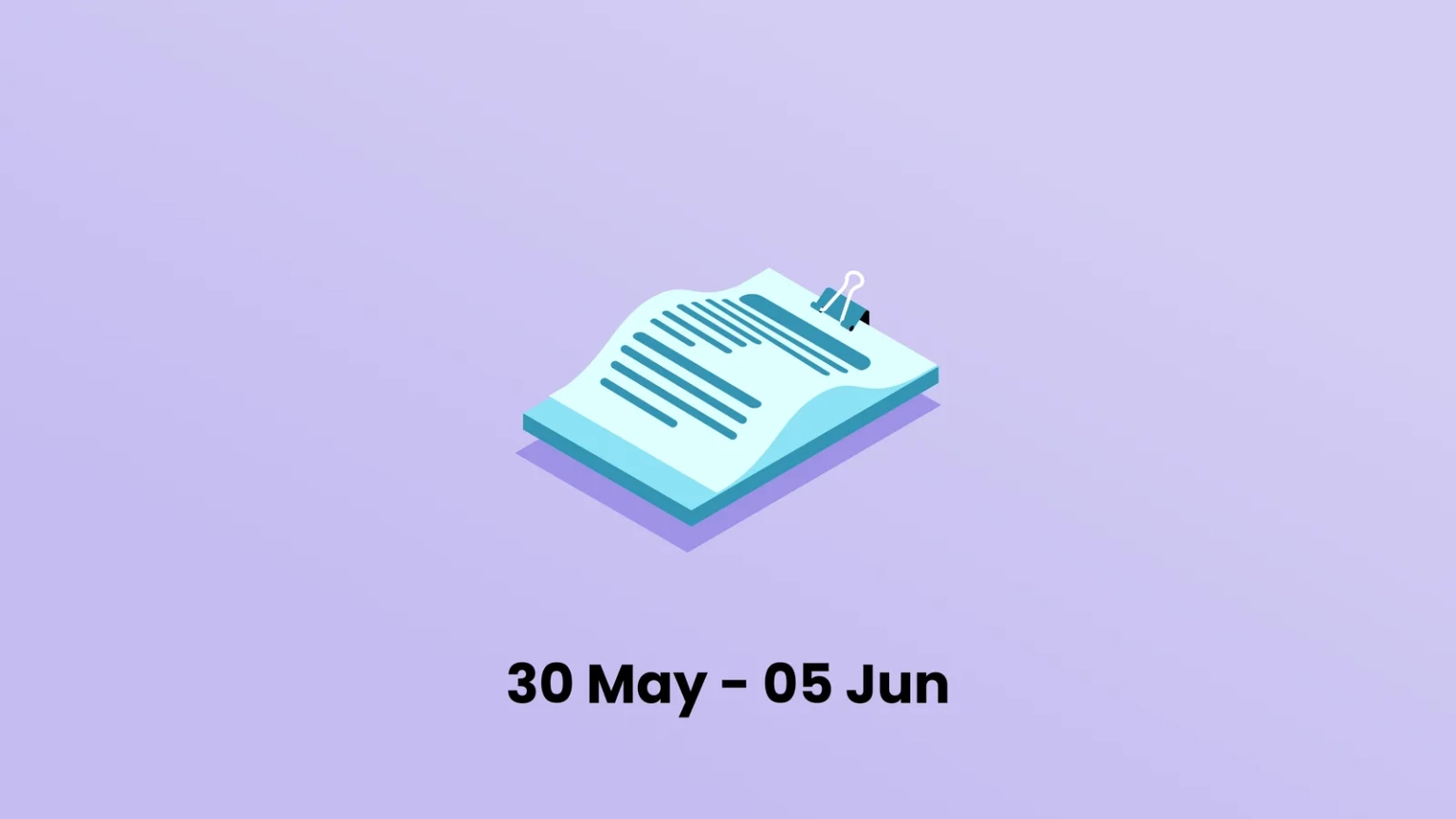 Bored Ape Yacht Club and Otherside Discord servers gets compromised with over 145 ETH.
TL;DR#
Bored Ape Yacht Club and Otherside Discord servers gets compromised with over 145 ETH worth of assets stolen; 2 MAYC and 8 Cool Cats NFTs were lost in another phishing scam.
Mirror Protocol gets exploited by an oracle manipulation bug draining more than $2 million in digital assets.
Prada is the latest fashion brand to launch an Ethereum-based NFT collection.
DC Comics launches a beta version of their own NFT marketplace.
Kanye West files for Metaverse and NFT-related trademarks.
Many businesses and well-known brands have developed an affinity for NFTs and the Metaverse. This is the next step in the evolution of the Internet, bridging both the physical and digital worlds. NFTs have enabled marketers to target specific customers and reward those who wish to participate in a different way for each tier of customers served. Products that can be used in the Metaverse are in high demand as more people experiment with virtual reality.
Blockchain Hacks#
More than $260,000 in digital assets were lost in a coordinated phishing attack against Yuga Labs, the creator of two of the most popular ape-themed NFT services, Bored Ape Yacht Club and OtherSide. According to a Twitter user's inquiry, Boris Vagner, Yuga Labs' community and social manager, was the victim of a hacking attack on his Discord account. Once the scammers gained access to the employee's Discord account, they shared phishing links from Vagner's Discord into the official BAYC, Mutant Ape Yacht Club, and Otherside groups. Phishing messages promising limited-quantity giveaways for existing NFT holders fooled many Discord users who were unaware of the continuing fraud.
Another phishing scam leads to the theft of two MAYC and eight Cool Cats NFTs accidentally caused when the NFTs' owner clicked a bogus link to the recently promoted Goblintown NFT collection. A Twitter user was the victim of this particular scam, and ten of their NFTs were stolen. This occurred after he followed a bogus link to the Goblintown NFT collection. The scam could simply be a hacker's creation that was so similar to the original collection's website that the victim couldn't tell the difference.
The Mirror Protocol, a decentralized finance platform on the Terra network, was exploited as a result of an Oracle price manipulation bug that drained millions of dollars in total value locked. Hackers got away with more than $2 million from it with only $1,000 worth of Luna, due to an issue affecting how its price-setting software reacted to the recent cryptocurrency crash, and developers rushed to the decision to create a newer version of it. The attacker appears to be taking advantage of price oracles by mismatching the old LUNC token with the new LUNA token. Following the incident, the platform disabled the use of BTC, ETH, GLXY, and DOT as collateral, preventing the attacker from draining the remaining pools.
Metaverse, and NFTs#
Prada, the world-renowned luxury brand, has expanded its footprint on Web3 with the launch of a new NFT Collection. The 100 Ethereum-based NFTs are a supplement to the actual Prada Timecapsule, a collection of elegant black or white shirts that debuted in 2019. The physical project, which includes 100 gender-neutral shirts developed in partnership with Cassius Hirst, provides a direct link to the soon-to-be airdropped NFTs. This NFT release intends to highlight the evolution of the Timecapsule initiative, in which the world-renowned brand has featured a special edition item from the series on its website on the first Thursday of every month since 2019. During this second phase, each physical shirt owner will also receive an NFT, which will serve as a digital record documenting the drop's serial number and including a unique identifier for each shirt.
While blockchain technology is still in its formative years, South Korea has taken a proactive approach to promoting it. SoKor's government has invested $117.1 million directly in various metaverse projects, betting on the technology's potential and making it one of their top priorities in the years to come. Investments in emerging Metaverse technologies are part of the country's new Digital New Deal initiatives, making it one of the first national governments to do so. South Korea's Ministry of Science and Information and Communication Technology, led by Lim Hyesook, will spearhead the program, which will first use the national fund to build a metropolitan-level metaverse platform that will allow citizens to access various government programs and services virtually.
With the FIFA World Cup Qatar 2022 kicking off in November, Qatar has become the first Middle Eastern country to hold a FIFA metaverse competition in association with the esports platform Ooredoo Nation-Gamers' Land. The Aspire Ladies Sports Hall in Doha hosted a competition in which 16 players competed for a variety of prizes, with the winner taking home $25,000, the first runner-up receiving $15,000, and the second runner-up and fourth-best players each receiving $5000. Additionally, Ooredoo Nation — Gamers' Land offered viewers free NFTs, which could be redeemed for other merchandise or held for long-term investment, extending the holders' chances to meet players and other influencers.
DC Comics launches a beta version of an NFT marketplace on the Palm Network. AMC's The Batman posters, DC's Bat Cowl collection, FanDome 2021, and Gotham City Knightwatch District Sigil NFTs comprise the first four collections, with their initial mint price set at $300. In the DC Comics ecosystem, the beta marketplace is merely the beginning of a much larger project. Those who purchase the DC Bat Cowl Collection will also have an impact on the direction the Batman comic takes in the future. The 20,000 NFT holders will also vote on the DC Comics magazine's story, characters, and art.
Kanye West has filed 17 trademark applications for his Yeezus brand connected to metaverse and NFT, as the rapper prepares to release his own NFTs alongside a wide range of physical products. The applications, which are available through the US Patent and Trademark Office, mention non-fungible items, assets, currencies, and tokens based on blockchain technology. It also comprises online retail store services that offer downloadable movies, videos, television, music, entertainment, and digital art.
OnChain Insurance Industry News#
The InsurAce Protocol has teamed up with Single Finance, the first DeFi protocol to provide leveraged yield farmers with USD-based capital-protection measures. This collaboration intends to provide a safer trading environment for all, with users being able to purchase Smart Contract Cover on their dAPP to protect themselves against hackers, vulnerabilities, and exploits for Single Finance.
Bridge Mutual teams up with Drops DAO, a platform that provides loans to NFT and DeFi assets, offering much-needed utility. Users of the Drops DAO lending platform can now acquire insurance coverage for all collateralized NFTs within their lending pools, including any future NFT collections, with the coverage extending to any protocol hack or exploit on the frontend and backend.
Tags