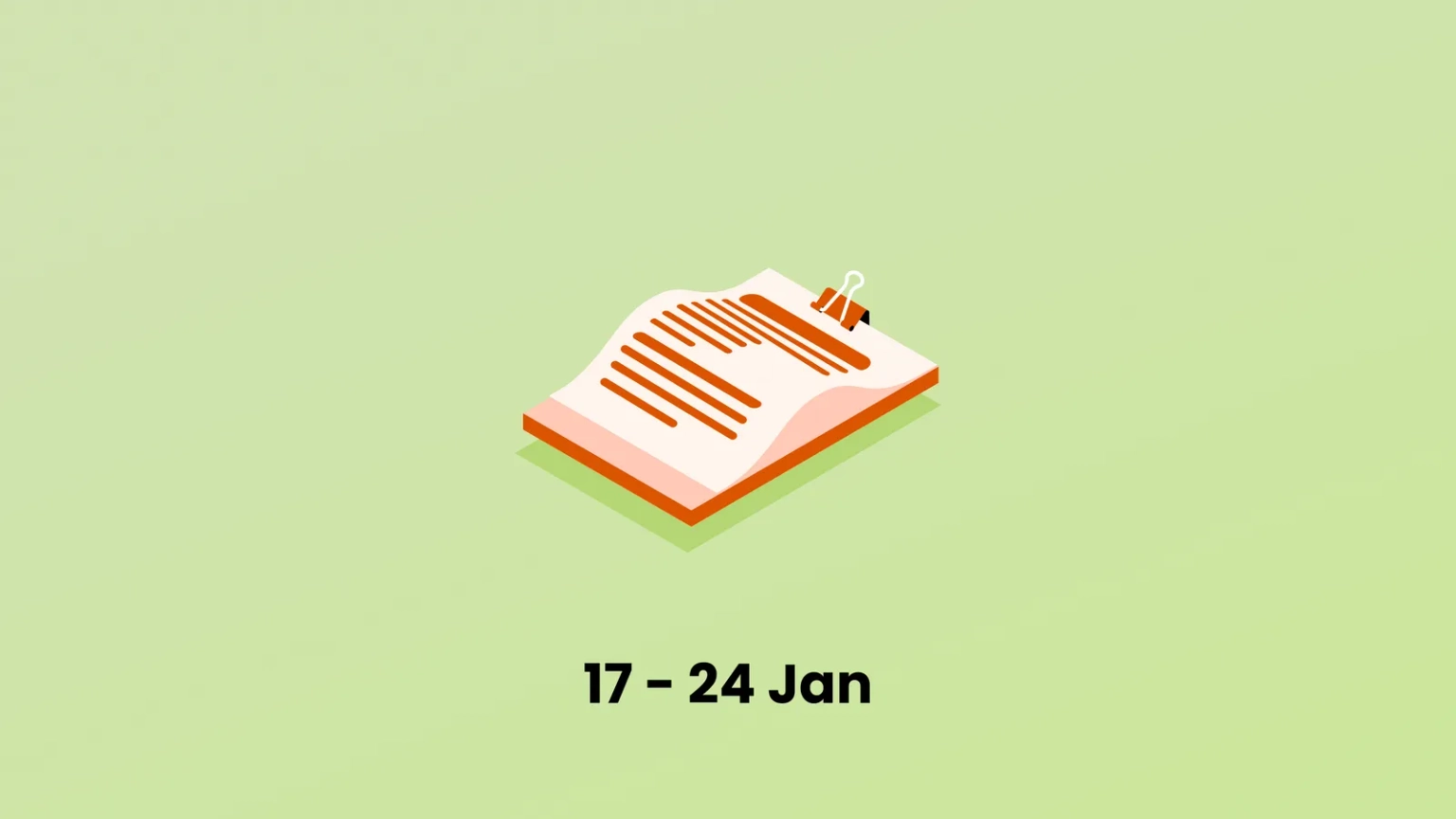 Crypto.com hacked losing over $34 million. Animoca Brands raised $358M to grow the metaverse.
TL;DR#
Crypto.com hacked losing over $34 million, 483 users affected
Coinbase, Bithumb, and Walmart rolled out development plans in the NFT sector, ByBit officially launched their dedicated NFT marketplace
Animoca Brands raised $358 million to grow the metaverse space
Twitter released a paid subscription based NFT feature
Nirvana plans to auction 42 images and artworks on late Kurt Cobain's birthday
An Indian couple are set to host the country's first metaverse themed wedding reception
The ongoing investment by celebrities, traditional firms, and individuals seems likely to drive sales of NFTs for the foreseeable future. A recent report from DappRadar for NFT trades shows that $11.9 billion of revenue was generated in Q4 in comparison to $10.7 billion Q3 2021, with the initial weeks of 2022 looking strong. According to data from Dune Analytics, the NFT space recorded over $2.5 billion worth of sales within the second week of January, an increase of 161% in growth from the previous seven days.
Blockchain Hacks#
On January 19th, ErgoBTC pool from Crypto.com was rugged. An announcement from their blog post revealed the total value of the unauthorized withdrawals to be 4,836.26 ETH and 443.93 BTC — equivalent to roughly $15.2 million and $18.6 million respectively, as well as $66,200 worth of other currencies. The incident led to 483 Crypto.com users having their accounts compromised, however all affected customers have been fully reimbursed for the losses by the exchange.
Metaverse, and NFTs#
OpenSea announced the acquisition of Dharma Labs to scale product development, grow its team, expand its safety and reliability efforts and invest in the NFT and Web3 ecosystem. The announcement comes along with another milestone, as their monthly traded volume in Ether reached more than $3.5 billion for the first time. Facebook, currently renamed Meta, also announced their plan of a feature integration that will allow social media users to display their NFT on Facebook, and Instagram.
Coinbase has partnered with Mastercard for an NFT marketplace, where users will be able to use their cards to make purchases. The crypto exchange has planned to make the NFT platform available to U.S. users before opening it up to users in other countries. Mercedes has also partnered with Art2People to create an exclusive Mercedes-Benz NFT collection based on its G-Class vehicle line. South Korean crypto exchange Bithumb has announced the development of their NFT marketplace. Bybit, the Singapore-based cryptocurrency derivatives exchange, also entered the NFT industry with the launch of their dedicated NFT marketplace.
In the latest round of funding, Animoca Brands has raised over $358 million to continue funding their strategic acquisitions and investments, product development, and licenses for popular intellectual properties. In another report from the U.S. Patent and Trademark Office (USPTO), Walmart has submitted a United States trademark application for an NFT marketplace that will provide a platform for buyers and sellers of downloadable digital goods authenticated by non-fungible tokens.
Twitter has rolled out a feature to integrate NFT, and hexagonal avatars for paid subscribers of Twitter's Blue service, costing them $2.99 per month. Adidas, and Italian luxury fashion house Prada announced the working of their unique NFT project, 'Adidas for Prada re-source', that aims to bridge the gap for a new community of creators to join the world of web3, digital ownership, co-creation, and NFTs.
Nirvana is planning to auction their rare pictures as NFTs on February 20th, 2022. The auction will take place on the same day as the birthday of late Kurt Cobain, one of their iconic band leaders, and will include 27 images and 15 never-before-seen artworks created from their band concert at J.C. Dobbs in Philadelphia on October 1, 1991, six days before the release of their album Nevermind.
Dinesh and Janaganandhini, a couple from the Indian State of Tamil Nadu, are set to host the country's first Hogwarts-themed digital wedding reception in collaboration with TardiVerse Metaverse.
Tags