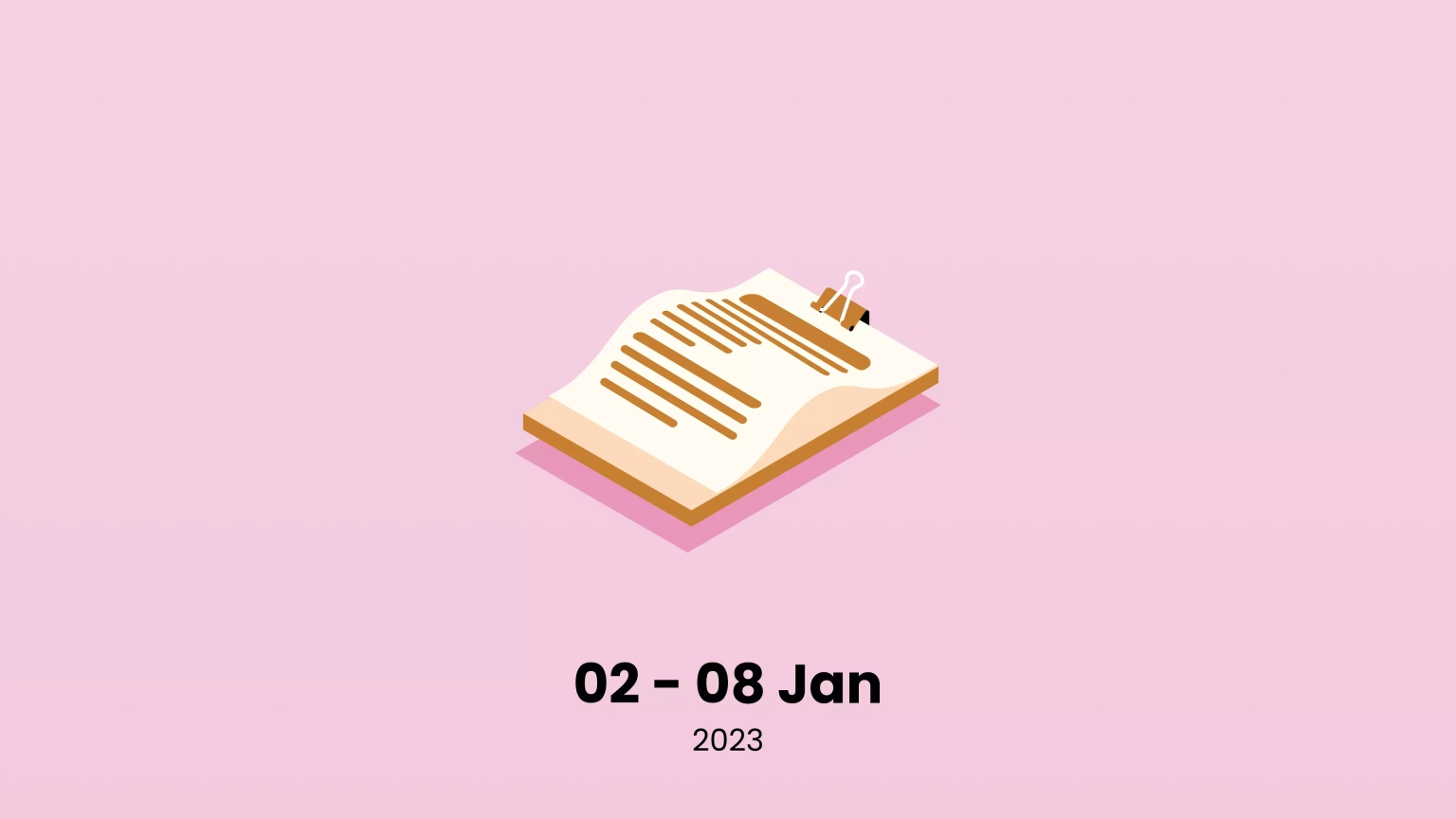 Phishing Attack On RTFKT COO. H&M, LG Electronics, And Mastercard Web3 Initiatives.
TL;DR#
H&M has released a new game dubbed Loooptopia on Metaverse platform Roblox.
LG Electronics has established multiple partnership to enter the Metaverse.
Mumbai Indians has issued request for proposal for NFT solutions.
Mastercard has announced a web3 spotlight program for musical artists on the Polygon blockchain.
The majority of the previous years have generated enthusiasm for developing subsystems such as NFTs and the Metaverse, and they remain in an excellent position for long-term disruption. While a number of projects in this sectors have been released, interoperability and integration have been somewhat limited. In addition, constraints concerning protocols, integrations, and the utilization of NFTs continue to dominate the Metaverse industry. The success of Metaverse will depend on a stronger emphasis on optimizing the human experience in order to provide positive experiences for consumers and end-users.
Blockchain Hacks#
Nikhil Gopalani, the COO of Nike's encrypted fashion line RTFKT, announced on Twitter that he had fallen victim to a phishing attack. The perpetrator allegedly stole NFTs valued more than $173,000 including 19 CloneX NFTs, 18 RTKFT Space Pods, 17 Loot Pods, 11 CryptoKicks, 19 RTFKT Animus Eggs, and many others. According to him, the phishing attack might have occurred as a result of accidentally providing confidential information to the hackers posing as Apple representatives.
The GDS Chain was a target of a flash loan attack, resulting in a loss of approximately $187,000. The attack was possible owing to the vulnerability in one of the smart contract functions which allowed the liquidity pool mining mechanism to be manipulated by transferring a large amount of tokens using flash loan, resulting in the receiver address gaining additional GDS tokens. The exploiter initially borrowed funds worth 2.38 million USDT through a flash loan, and exchanged 0.6 million USDT worth of funds for 3.4 million GDS tokens. They added the remaining funds in liquidity, and the earlier obtained 3.4 million GDS tokens to PancakeSwap in exchange for 2.2 million LP tokens. Using these, they were able to repeatedly collect the rewards from the GDS token contract and then transfer the LP tokens to another contract, before ultimately taking away profits worth approximately $148,000. We have outlined the detailed analysis of the exploit in our blog post here.
According to PeckShield, the FCS Token was a rug pull project. The price of the token has dropped by more than 99%, and the team has stolen approximately $2.59 million worth of funds.
DNPThree, a popular Twitch streamer, the founder of the metaverse platform Gridcraft Network, and the NFT project The Goobers NFT series, has admitted to gambling away investor funds. He took to Twitter to issue an apology message, claiming the decline of his mental health as a result of the gambling addiction rabbit hole. He also claimed to be absolutely broke, both financially and spiritually, and is supposedly working with a support group to get back on track. Following this news, the value of CluCoin, his charity-focused cryptocurrency, had dropped by more than 80%, while the Goobers NFT project had lost more than 20% of its value. According to reports, the NFT project has amassed around 969 ETH, roughly equivalent to $1.2 million, to date, with the floor price currently sitting at 0.018 ETH.
Metaverse, and NFTs#
H&M has jumped on the metaverse bandwagon, joining a growing list of fashion and retail companies. The global fashion and retail company has lined up an immersive gaming experience on Roblox, dubbed Loooptopia, a metaverse game that will allow players to experiment with materials and patterns creating virtual garments and wardrobes. Players can design outfits, play games, and interact with others in an immersive environment similar to a virtual mall, as well as explore a futuristic city with H&M apparel stores, interactive games, and social places. Players must have the Roblox game downloaded to their computer or device in order to access H&M Loooptopia. Then, they can search for H&M Loooptopia within the Roblox game and select it to begin playing.
LG Electronics has joined forces with Pixelynx and Oorbit to provide immersive experiences for LG customers worldwide. The released NFTs will be interoperable, allowing LG customers to utilize their virtual identity across many digital environments. The creative side of the arrangement is the collaboration with Pixelynx, where co-Founders Deadmau5 and Richie Hawtin will put on virtual concerts for fans, which will be available to LG customers worldwide. The alliance will look toOorbit to offer the technology glue that will power the virtual concerts. Oorbit users will be able to enjoy super high-fidelity interconnected virtual worlds and experiences such as virtual concerts on Elynxir from Pixelynx and AI generative multiplayer games in Auxworld from Auxuman using cloud streaming technology.
Mumbai Indians, the five-time Indian Premier League champions, are ready to become the first IPL franchise to issue NFTs. The team's parent firm, Indiawin Sports Private Limited (ISPL), has issued a request for proposal to develop its IPs as NFTs. The RFP contains the detailed terms and conditions governing the RFP process, including eligibility requirements, bid submission process, rights and obligations, and so on, and will be made available upon receipt of a non-refundable fee of approximately $1207 exclusive of additional Goods and Service Tax, with the RFP available for purchase until January 17th, 2023.
According to an announcement from Mastercard, the Mastercard Artist Accelerator program will be launched on the Polygon blockchain. The program's objective is to educate musicians in growing their brands by creating a community, minting NFTs, and developing an online presence. By leveraging the accelerator to unite artists from all around the world with mentors in Web3, it is revealed that the goal is to create a platform for music content production, collaboration, and ownership. The accelerator, according to the team, will come with a limited-edition NFT called The Mastercard Music Pass that will grant owners access to special resources, physical and digital experiences, and exclusive music instructional materials.
OnChain Insurance Industry News#
InsurAce Protocol has listed Moonwell Artemis, an open lending and borrowing DeFi protocol, and Magpie, a platform to boost yields for liquidity providers and governance token holders of veTokenomics protocols on their platform.
Sherlock Protocol has started their audit contest for Iluminate and Ajna. Users can participate and submit their findings to earn rewards.
Tags