Building a Loyal Community with NFTs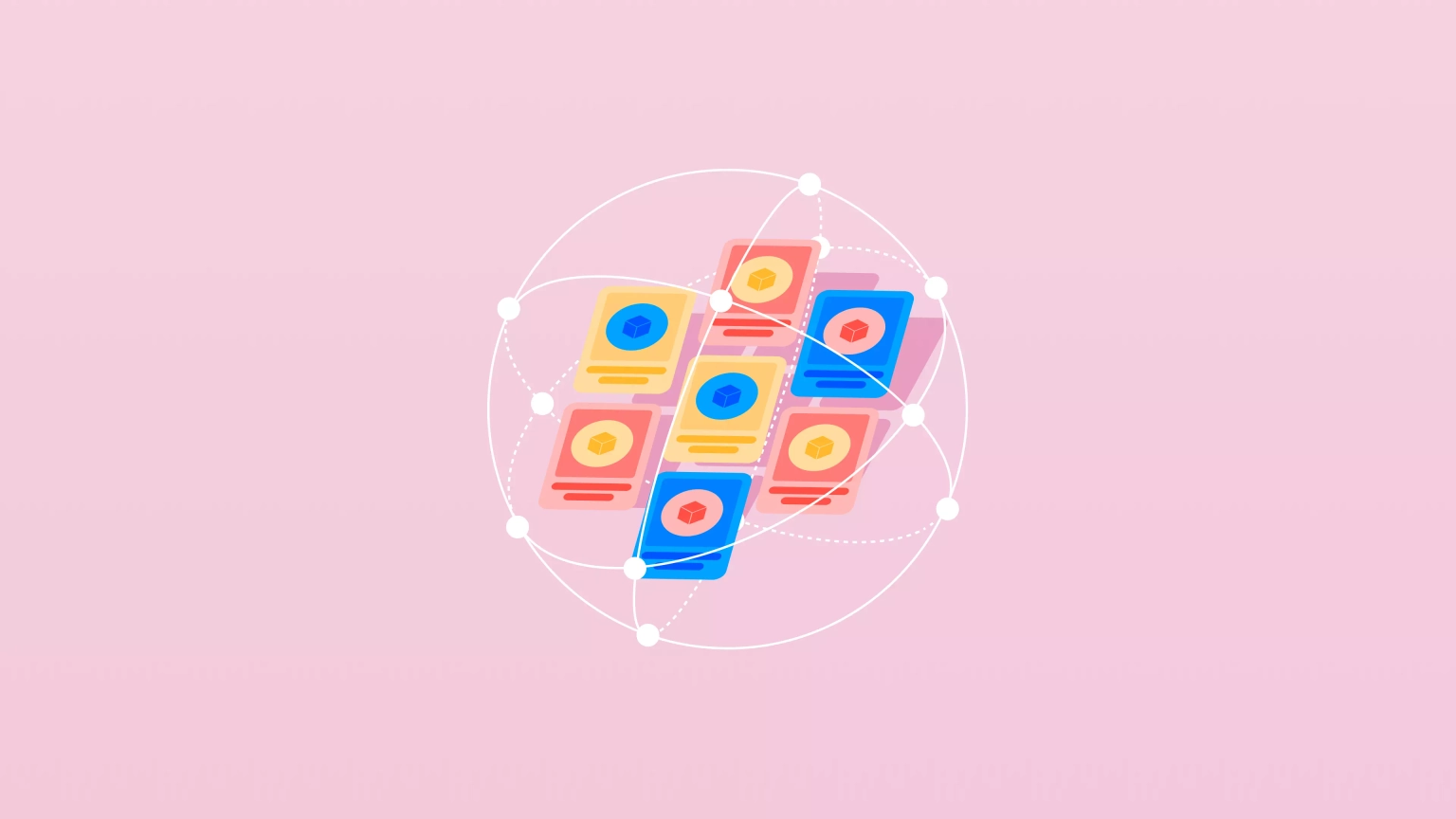 We anticipate ingenious usage of NFTs to boost community engagement and loyalty.
Businesses must maintain consumer loyalty to remain competitive in the digital age. NFTs, or non-fungible tokens, can be a powerful tool to achieve this by providing a special and immutable digital asset that rewards and expresses appreciation to users, thereby boosting their loyalty.

NFTs are already being used by Web3 projects and merchants to design incentive loyalty programs. They may provide clients special discounts, early access to goods and services, and loyalty points they can use to get rewards. And still, NFTs' potential for increasing consumer loyalty has not yet been fully explored.

We can anticipate unique and imaginative methods to use NFTs to boost client loyalty as more businesses adopt them. NFTs could offer individualized prizes, grant access to exclusive events, parties and meetups, or even give voting privileges in decision-making processes. Businesses can foster deeper connections with their clients by embracing NFTs, which will ultimately result in a more loyal, satisfied and engaged community.

Certain NFT projects have achieved significant success, while others have not. Although there are common characteristics and recognized prerequisites for NFT success across almost every project, it is worthwhile to examine specific examples and the underlying factors contributing to their success, or lack of.
Why Does Everyone Love Pudgy Penguins?#
Pudgy Penguins is a popular NFT project that sells adorable hand drawn penguin caricatures, claiming they will share joy, and good vibes in your web3 life. Let's share some insights as to how they built such a loyal community in a short time:

Rareness, scarcity and exclusivity: Each of the Pudgy Penguins NFTs has its own color, helmet, and accessories and are all hand drawn. Collectors and investors value NFTs for their rarity and distinctiveness. Pudgy Penguins NFTs were offered in limited quantities, so naturally collectors and investors rushed to mint their NFTs before they sold out due to their scarcity.

Community engagement: Fans and supporters of the Pudgy Penguins project actively promoted it on Social Media and the project's team periodically solicits the community's input on new features and advancements, improving it to match their desires. They have advertised the project as community empowerment driven.

Branding and marketing: The Pudgy Penguins's brand and marketing approach attracts web3 enthusiasts partly as a result of creating utility for these NFTs; some of the ideas were first seen in the World of Women NFT collection. The Pudgy Penguins's team focused their growth on providing a positive and welcoming environment to all holders. Community is everything in an NFT project.
The Impact of World of Women#
NFTs can be an effective tool for building a loyal community around projects if they are designed with the community needs driving the design process; World of Women (WoW) provides an excellent case study of designing an NFT collection with a specific community in mind with features specifically tailored to the needs of such community:

Diversity and inclusivity: WoW contains varied female characters from different countries, backgrounds, and occupations. Diversity and inclusivity made the project stand out from other projects . "The mission of my art was always to showcase women, and put them in the spotlight, and bring more diversity into the space," said Yam Karkai, Co Founder of WoW in an interview.

Social impact: WoW donates a portion of sales to women-focused charities and causes. Giving everyone in their community just more reasons why they would want to be part of such a project. Also, for buyers and investors that support social causes,NFTs with social impact components like these, are a huge feature..

Artist collaborations: The WoW project worked with various famous artists and designers to generate high-quality NFT artwork. This distinguishes WoW from other NFT initiatives and attracts more art collectors and aficionados. It also caught the eye of many public figures and stars, especially women, who added WoW to their collections and joined the WoW community.
How Did VeeFriends Build Community Loyalty?#
When talking about NFTs and their communities, Gary Vaynerchuk's (commonly known as GaryVee) successful NFT Project, VeeFriends cannot go unmentioned. Being referred to as an NFT membership to a friendly and supportive community, the collection has built a massive following. Let's break down some key points on how this happened:

Events and Community: The project's NFT holders gained access to a variety of exclusive community-based activities, ranging from FaceTime calls with GaryVee himself, to exclusive tickets to Sports games, concerts and conferences, they even kicked off their own VeeCon, an NFT "super" conference.

Benefits: NFTs were airdropped exclusively to VeeFriends holders, along with over 18 exclusive gifting experiences and physical products to match their non-fungible tokens. Although it might not seem like much, it is what the community asked for, and the project delivered. Again proving how listening to your community and delivering, determines the success of your project.
What about Projects That Didn't Listen to Their Communities?#
While a NFT project might start to build a loyal community, if the team behind it doesn't deliver, what's left? Rug Pulls! Some of the most famous rug pulls in the past 2 years are Frosties, Bored Bunny, Evolved Apes, and Baller Ape Club, in total over $20m lost.

What do these projects have in common? Simple, they built a community, promised and didn't deliver.

What distinguishes these from the previously discussed successful projects? Simple, the team listened to their communities, communicated frequently and delivered. A happy and content community equals an engaged community and that itself will result in a successful project.
Insurance and NFTs: A Match Made in Heaven#
With traditional pieces of art and collectibles, owners don't think twice of having them insured. Given that the prices of NFTs can reach $60 million for a single item, why isn't insurance the first thing on our minds? Hacks, exploits and rug pulls occur on a daily basis, having these invaluable assets under protection must become a priority.

With the rise of NFTs and Blockchain Technology, it is certain that the importance of insurance will rise right along with them.
Conclusion#
The success of an NFT project relies heavily on whether the needs of their communities are clearly understood and met. Web3 users want to feel they are part of something larger, and, when this is explored properly, the floor price of such projects will reap benefits for all parties involved, making it a win-win situation. Hopefully, the days of rug pulls are over, and for an NFT collection to be truly successful, the project must be upfront with their intentions, provide clear utility and be adaptable to the demands of their community, meeting their needs. Given the importance and power of communities we expect to see a massive growth in the adoption of NFTs to drive engagement of communities, and different ways these tokens can and will be incorporated in our daily lives. In conclusion, we're still early and what's to come is very exciting.