A Beginner's Guide to DeFi Wallets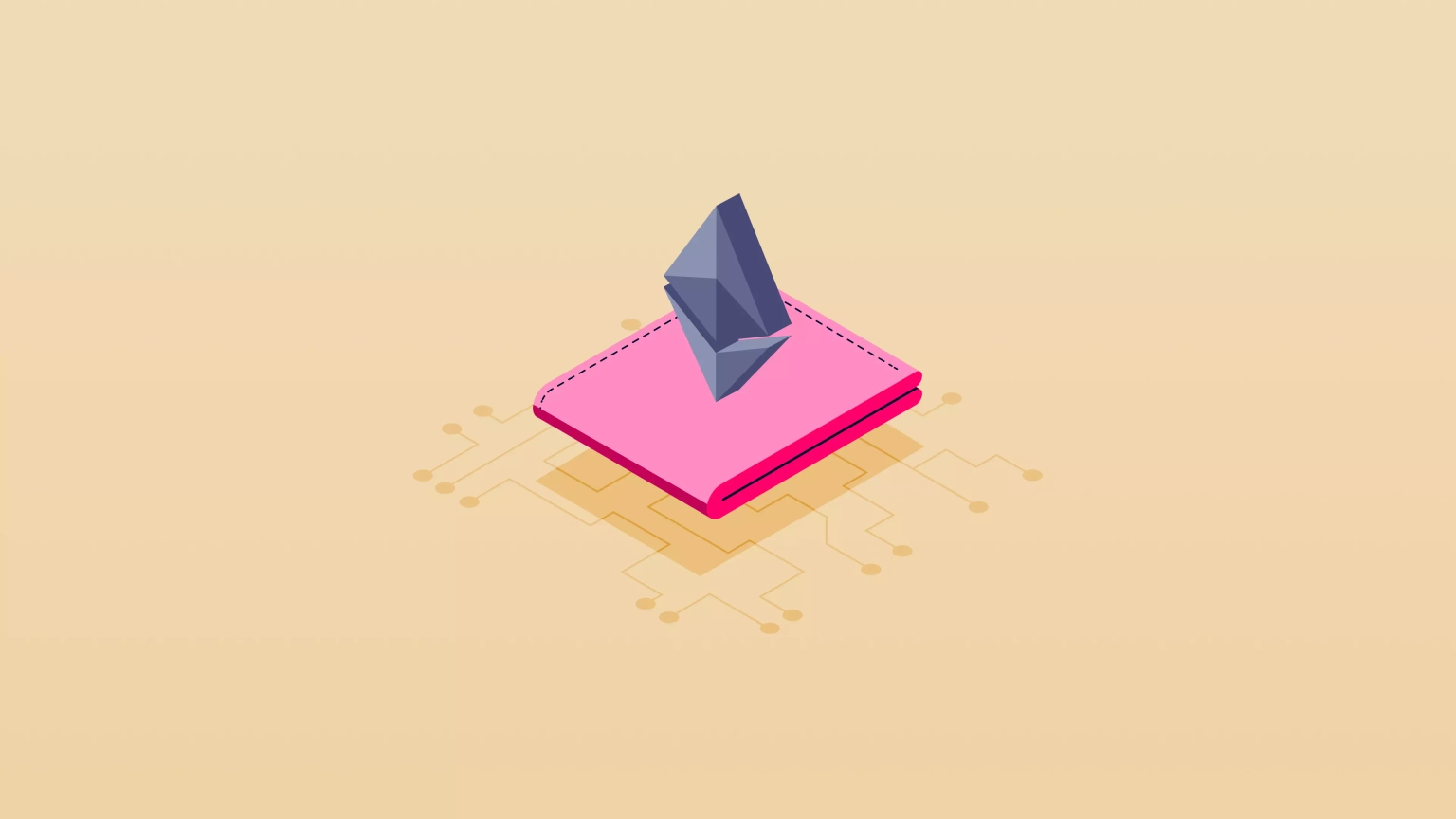 DeFi wallets: self-custodial wallets to store digital assets and access the DeFi world.
With the emergence of Web3 and Decentralized Finance (DeFi), the finance sector has undergone transformational changes. In this revolutionary development, DeFi wallets have become crucial tools offering users total control over their crypto assets and finances. A DeFi wallet is a gateway to taking part in the rapidly growing DeFi marketplace and decentralized applications (dApps). But what is a DeFi wallet, and how does it differ from the wallet you may already have on your exchange account?

If you're getting started in the world of blockchain and DeFi, then you should consider using a DeFi wallet. In this article, we'll guide you through the concept of DeFi wallets, what they do, and how they differ from CeFi wallets. We'll also let you know the different DeFi wallets available and how you can choose one as per your requirements.
What Is a DeFi Wallet?#
A DeFi wallet can simply be understood as a digital wallet for managing and storing cryptocurrencies. They are self-custodial, meaning there's no involvement by central governing bodies or intermediaries. So, the wallet users have total ownership and control over their wallets and funds.

Unlike typical CeFi wallets, users don't need to provide personal details during wallet setup. This helps in preserving the users' anonymity and enforcing data security. In addition, DeFi wallets encourage securing accounts with several measures like passwords, 2FAs, word combinations, and many more. With that, there's a lower chance of accounts being at risk of hacks and exploits.

For example, MetaMask, a popular DeFi wallet, requires users to use a 12-word combination known as a seed phrase. It's useful for user verification, wallet backup, and recovery.

DeFi wallets are not limited to storing crypto; they are the portals to the whole decentralized ecosystem. For instance, you can transfer, trade, and stake funds, buy digital assets such as NFTs, and use different services offered by DEXes and DeFi projects with DeFi wallets. For example, at Neptune Mutual, we let users connect their wallets to our marketplace and purchase cover to secure their funds in different projects and exchanges.

A DeFi wallet is compatible with the blockchains used by DeFi platforms. However, not all cryptocurrency wallets are DeFi wallets. For example, users of the Muun wallet can use it to send and receive Bitcoin on that cryptocurrency's base layer and over the Lightning network, but they would not be able to use Uniswap with that wallet because it isn't compatible with ERC-20 tokens.
DeFi wallets serve several functions including:
Holding the keys that allow you to access your tokens
Allowing you to interact with Web3 applications
Allowing you to view and interact with smart contracts
Supporting the signing and broadcasting of transactions
Allowing you to choose which network you're operating on
Allowing viewing and managing a wide variety of tokens
How DeFi Wallets Differ from CeFi Wallets#
DeFi wallets differ from CeFi wallets in several ways, the most important being ownership and anonymity. Let's see some differences between DeFi and CeFi wallets:
DeFi wallets offer anonymity: When you use a CeFi wallet, you have to provide them with ID documents and may even be asked to disclose the source of the funds you're trading with. Many users find this invasive or are concerned about the prospect of identity theft. On the other hand, anyone can create a DeFi wallet at any time, at no cost to them, and with no proof of ID required.
DeFi wallets offer freedom: Following on from the above point, individuals who are locked out of CeFi platforms are able to participate in DeFi more freely, no matter where they live or what their financial history is.
DeFi wallets give control to users: With a CeFi wallet, you're restricted to using platforms approved by the centralized exchange in question. If the exchange fails or your account is banned, you lose access to your funds. A DeFi wallet is yours and yours alone. As long as you store your private key securely, you can access it and control how you transact with it.
In 2022 alone, there were numerous CeFi project failures, including FTX, Celsius, BlockFi, and Hodlnaut. Users who have a habit of transferring funds out of centralized exchanges and trading platforms and holding them in their own wallets are insulated from the effects of these project failures. However, using a DeFi wallet carries its own risks, in that the user is responsible for backing up their keys and keeping them secure.
Top DeFi Wallets#
When DeFi wallets are mentioned, we generally refer to software wallets, i.e., the wallets that can be accessed online through browsers or mobile devices. However, there are hardware wallets that let you store your cryptos and private keys offline. Thus, they're also called "cold wallets". They are also self-custodial and are designed to offer additional security with encryption and authentication features.

As for software DeFi wallets, some of the most popular ones are:
MetaMask#
MetaMask is a wallet based on desktop browser and mobile app that focuses on making it easy to interact with Web3 platforms. It's useful to store Ethereum and Ethereum-compatible tokens and interact with several Ethereum-based dApps.
BitKeep#
BitKeep is a safe and transparent DeFi wallet that lets you manage your portfolio with full control. This multi-chain wallet supports over 250,000 tokens on 90+ blockchain networks. Moreover, you can also have secure access to several DeFi portals, gaming dApps, and Web3 projects with BitKeep.
Trust Wallet#
Trust Wallet is another hot wallet, and it supports a wide range of cryptocurrencies. It also lets you store and access your funds through browsers and mobile apps. Trust Wallet is easy to use and offers several robust security features and backup options to help users keep their wallets safe.
Guarda Wallet#
Guarda Wallet is a hot wallet that supports a wide variety of cryptocurrencies. It also has its own in-wallet swap feature to allow users to exchange cryptocurrencies without having to leave the app. It's available as a desktop program and mobile app, making it easy to access and manage your cryptos from different devices.

Now, here are some popular hardware wallets:
Ledger Wallet#
Ledger is a hardware wallet that stores users' private keys offline, securely, and is useful for those who hold larger amounts of cryptocurrencies. The USB stick-like device offers popular models like the Nano X and Nano S Plus.
Trezor Wallet#
Trezor is another hardware wallet known for its security features. It offers two models: the Model One and the Model T. Model One is affordable and good for starters, whereas Model T is more advanced, has a touchscreen display, and is suitable for more experienced users. Trezor wallets are open source, so they're available for anyone to inspect or audit.

In addition to these, let's see some of the popular CeFi wallets as well:
Coinbase Wallet#
Coinbase Wallet from Coinbase supports thousands of tokens, lets you manage all your holdings, and provides a gateway to dApps. Coinbase Wallet is accessible on both desktop and mobile devices through apps and browser extensions. You should know that the assets on the Coinbase Wallet are held on your main Coinbase account, so you don't need to manage your private keys.
Binance Wallet#
Binance wallet is the official wallet of the Binance cryptocurrency that lets users transact on Binance Chain, Binance Smart Chain, and Ethereum and also lets users connect to several blockchain projects. It offers the unique feature of letting users connect their Binance wallet with Wallet Direct for seamless token transfers without copying the wallet address.
OKX Wallet#
The OKX wallet is a wallet offered by the cryptocurrency exchange platform OKX. It offers mobile apps, desktop programs, and browser extensions, so you can access your wallet from different devices. Moreover, it supports both EVM and non-EVM networks, along with giving access to 3,000+ cryptos, 60+ networks, thousands of dApps, and the Web3 ecosystem.
How to Choose the Best DeFi Wallet#
When choosing a DeFi wallet, there are several things to take into account:
Supported Tokens#
Firstly, consider the tokens you usually transact with. If you primarily interact with Ethereum-based exchanges, most wallets will be suitable for your needs. If you want to be able to trade things other than ERC-20 tokens, make sure the wallet you're considering has support for the token in question. Keep in mind that some wallets have limited token support, while others support them in a wider range.
Ease of Use#
You should look for a wallet that makes it easy for users to manage tokens and conduct transactions. An intuitive and user-friendly interface is mandatory if you are a beginner, as you might get lost during navigation.

This ease of use can be handy if you're a developer who is making numerous testnet transactions a day or a trader who likes to keep an eye on gas prices and wants to be able to make trades quickly without having to leave their desk and find their hardware wallet.
Security#
Security is undoubtedly the most important thing to consider while choosing a DeFi wallet. Make sure that your wallet enforces strong security measures like encryption, 2FA, biometric logins, etc. Hardware wallets offer robust security and are recommended for users with a large portfolio to keep their tokens and assets safe offline.

With hardware wallets, you will need to be in possession of that physical device to perform any transaction. This not only lowers the possibility of virus or other pieces of malware stealing your keys, but it also adds an extra layer of protection and makes you think twice before performing any transactions.

At Neptune Mutual, users can connect their wallets to access our decentralized coverage marketplace. We emphasize the privacy and safety of our users and community. We have different wallets available in our Marketplace, both DeFi and CeFi, such as MetaMask, Coinbase Wallet, BitKeep, Binance Wallet, and OKX Wallet.
How to Use a DeFi Wallet#
The exact steps for using a DeFi wallet will depend on the wallet you've chosen. In most cases, you'll need to install an app on your computer or phone or a browser extension and follow the instructions to set it up. Be sure to make a secure backup of your keys, because if you lose them, you could lose access to your funds.

Your wallet will contain a list of the tokens you have and allow you to generate addresses to receive funds. You'll also be able to send funds from your wallet to DeFi platforms and sign transactions with it.

Always read the details of any transaction you're about to sign. If you don't understand what the transaction is doing or aren't sure whether the address you're looking at is correct, don't take any chances. Educate yourself about common crypto scams before you start engaging in DeFi trading. The freedom of DeFi comes with the responsibility to take care of your keys.
Final Words#
In conclusion, DeFi wallets are crucial tools in the Web3 landscape, allowing users to store their digital assets and perform transactions in DeFi applications securely.

If security is your major concern, you might need to get coverage for your holdings. At Neptune Mutual, we offer parametric cover protection for your assets against hacks, exploits, and smart contract vulnerabilities. So, check out our marketplace, purchase cover as per your requirements, and receive payouts in case of loss.

You can also reach out to us if you want to know more about purchasing covers, providing liquidity, or creating cover pools for your DeFi project.
Tags