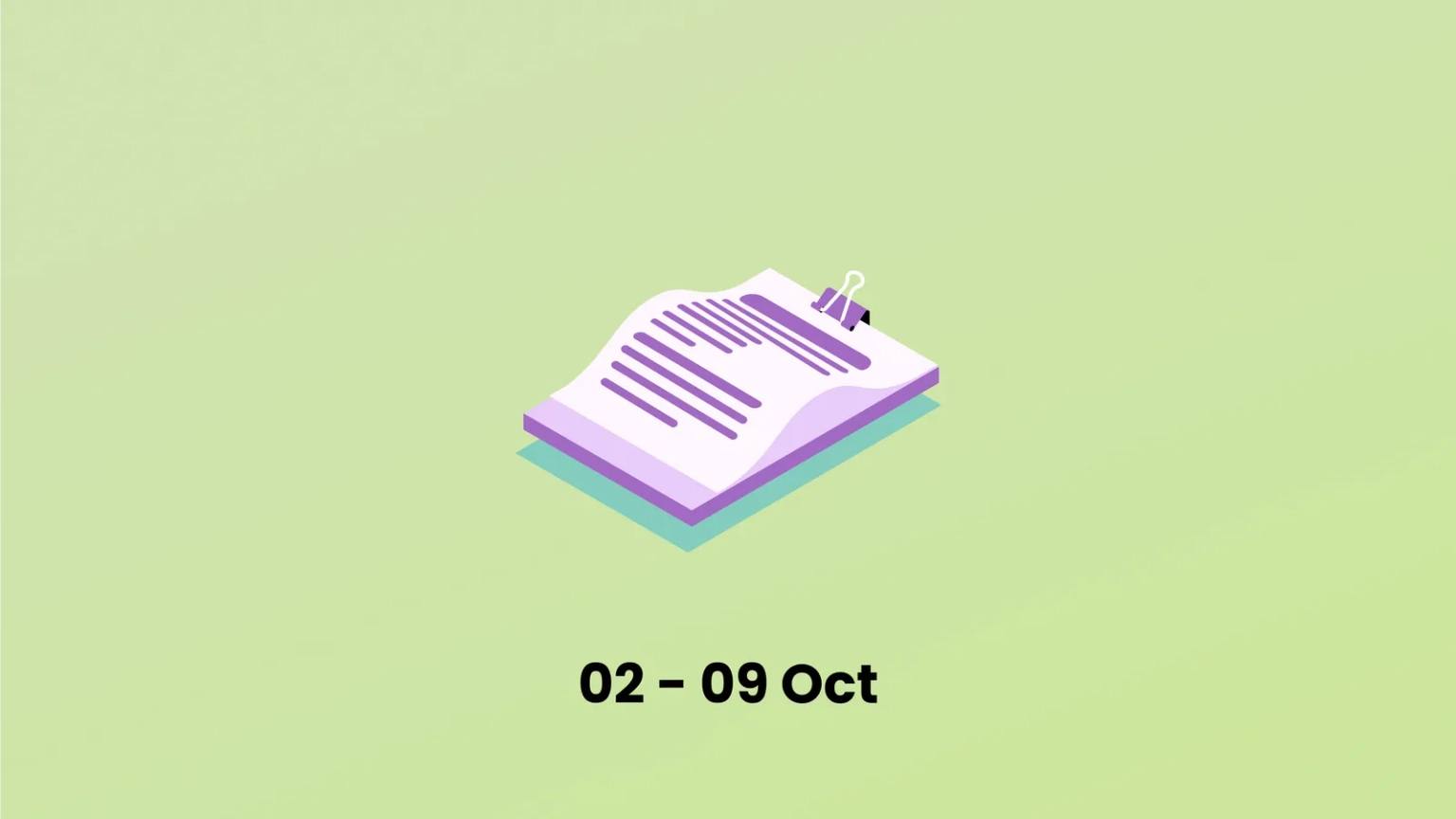 BSC Token Hub suffers an exploit resulting in more than $100 million worth of stolen.
TL;DR#
BSC Token Hub suffers an exploit resulting in more than $100 million worth of stolen assets.
Dapper Labs has scheduled the release of LaLiga Golazos NFT Marketplace.
Hugo Boss has announced a new 360-degree metaverse experience.
Japan is planning to use NFTs into its digital transformation strategy.
NFTs don't replace physical products; instead, they improve ideas that already exist and help them spread. Multiple industries, like the arts, music, fashion, games, etc., can benefit from NFTs beyond the ability to emphasize a digital representation of items in these industries, and many brands all over the world have started using NFTs in their operations to meet their business needs.
Blockchain Hacks#
A critical vulnerability on Binance's cross-chain bridge, BSC Token Hub, allowed hackers to steal 2 million $BNB tokens valued at around $556 million. This vulnerability may have been caused by a flaw in the way the Binance Bridge verified proofs, which might have allowed attackers to forge arbitrary messages. The BNB Chain Team reported that the vulnerability was exploited by forging a low-level proof into a single shared library. As per the disclosed reports, the magnitude of the attack is expected to be far less, with the perpetrator stealing between $100 and $110 million in stolen funds due to the extensive involvement and quick response of community, internal, and external security partners. A detailed analysis of the exploit can be found in our blog.
Sovryn, a Bitcoin DeFi application, announced on Twitter that they had discovered a vulnerability affecting the lending pool, which was reportedly attacked. The protocol lost funds from two legacy lending pools: the RBTC (RSK-bridged BTC) pool, worth $900,000, and the USDT pool, worth $211, 045 USDT, totaling $1.1 million in stolen assets. The exploit was carried out due to an external call to the callTokensToSend function. The developer put their system on maintenance to avoid further losses. So far, half of the funds have been recovered, and any further losses will be fully compensated by the Treasury.
Metaverse, and NFTs#
Dapper Labs' previously announced NFT platform based on the LaLiga Spanish soccer league will launch in closed beta later this month, following in the footsteps of NBA Top Shot and NFL All Day. On October 27, the marketplace, dubbed LaLiga Golazos, will open to select users and release its first pack. Golazos is Spanish for spectacular goal, and LaLiga Golazos will sell bilingual NFTs with play-by-play narration, player performance details, and match statistics in both English and Spanish. LaLiga Golazos will sell NFT collectibles minted on Dapper's Flow blockchain, with video highlights transformed into trading card-like assets that can then be sold and traded.
Athletes are among the most popular celebrities who have joined web3 and the ongoing shift to NFTs by releasing their own digital collectibles. Klay Thompson is the most recent addition to the list, having recently celebrated his journey with the launch of an NFT on Amino, a health and fitness Web3 ecosystem. Amino's GRAILS collection highlights the NBA superstar's four championships with the Golden State Warriors from 2015 to 2022. The launch will take place via 10,000 NFT Mystery Boxes, which will be available for $50 each on October 18th. The set's rare NFTs will include exclusive Klay Thompson memorabilia, allowing fans to own autographed jerseys, photographs, and basketballs, as well as share in his most significant accomplishments.
Sergio Kun Aguero, the retired Argentinian footballer, has announced a partnership with The Sandbox. Together, they will launch a set of amazing football-themed experiences in the metaverse, dubbed Kuniverse, which is set to come out on November 6. This will let fans to engage in a variety of activities such as football, dancing, and general merriment, all within a massive voxelized football stadium styled virtual playground. Kun Aguero will take the lead in his lavish environment, visiting the stunning location in person to greet gamers, participate in challenges, and stream the results to his popular Twitch channel. The team has planned a massive collection of 9320 Kun Aguero avatars, each of which will be released in 5 degrees of scarcity in the first week of November and will include Football Kuns, E-Kuns, Future Kuns, Robot Kuns, and Special Kuns.
Gala Games has announced a partnership with Universal Games. Together, they will incorporate DreamWorks' Trolls IP into the ever-expanding Voxverse. Through the agreement, fans now have access to officially licensed Trolls NFT collectibles inspired by the blockbuster film series. Furthermore, as playable avatars inside the Voxverse, they will access a whole universe of usefulness. The outstanding collection was made available on the Coinbase NFT marketplace to allow fans to claim a mystery blind box NFT before revealing the Troll avatar concealed inside.
Hugo Boss has announced a collaboration with web3 company Imaginary Ones to launch its own NFT line in order to provide a new 360-degree Metaverse experience. Hugo Boss's first NFT collection and its first experience with the Metaverse, which is set to launch in early November 2022 and will encourage everyone to connect with and own their emotions, whether positive or negative. The Embrace Your Emotions (EYE) collection will include 1,001 NTFs with 3D animations. Each NFT will feature one of six different characters. Five of them represent the five basic human emotions: joy, sadness, fear, anger, and love. A sixth special character will appear to combine all five emotions together.
Japan's Prime Minister has announced plans to invest in the Metaverse and NFT expansion, continuing the country's softening stance towards embracing a digital future. The Prime Minister emphasized that the government's investment in the ongoing digital transformation already includes the issuance of NFTs to local governments to resolve jurisdictional disputes using digital technology. He also hinted at the digitization of national identity cards in his policy speech, stating that the country would continue to support the social implementation of digital technology and promote the expansion of Web 3.0 services that use the metaverse and Web 3.0.
OnChain Insurance Industry News#
Bridge Mutual has announced a partnership with QuickswapDEX. As a result of this collaboration, Polygon users will be protected against potential hacks, attacks, and other vulnerabilities.
Tags