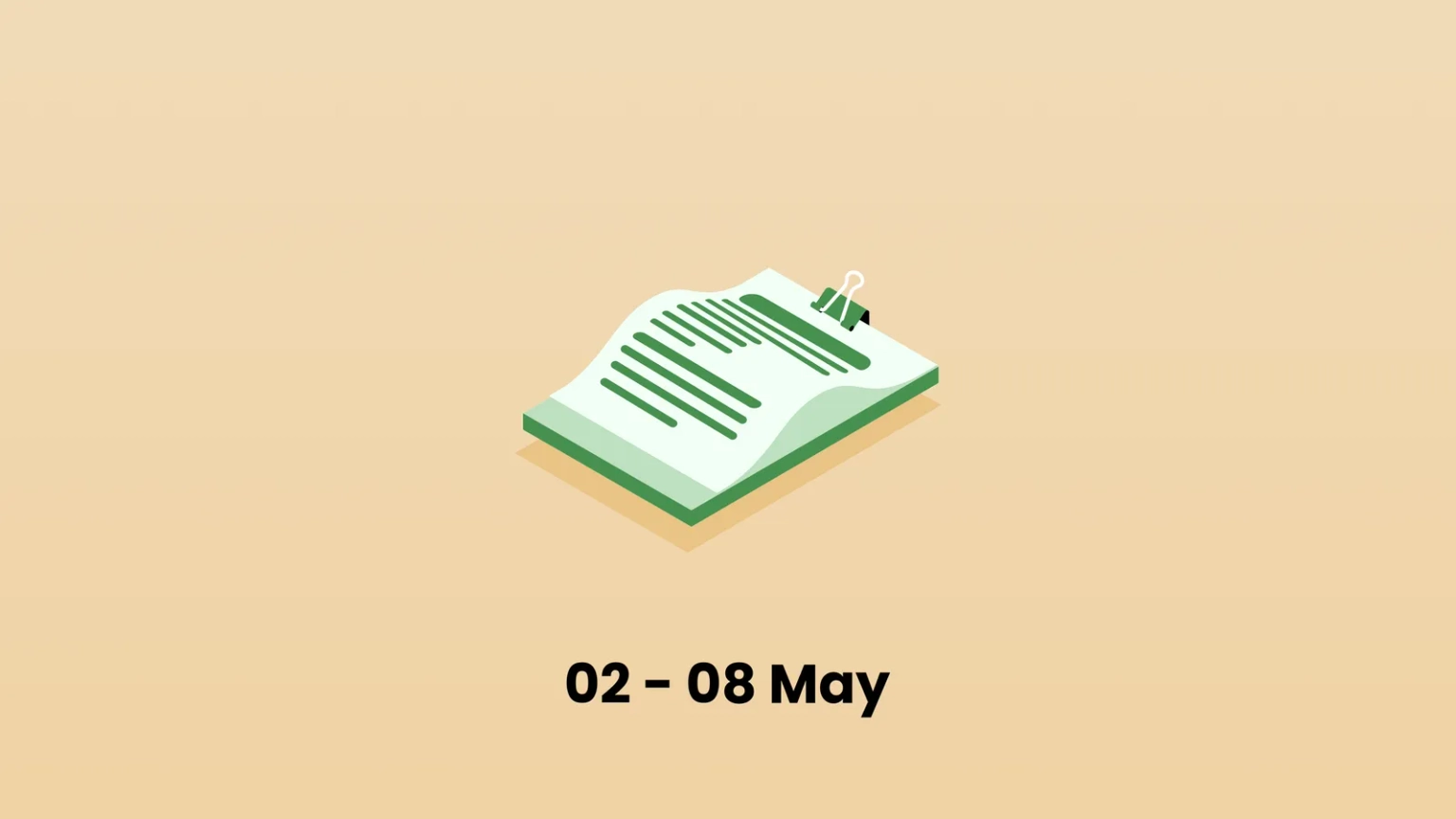 OpenSea discord server falls victim to a phishing attack. Kraken to launch NFT marketplace.
TL;DR#
OpenSea discord server falls victim to a phishing attack.
Kraken joins the ranks of centralized exchanges with an NFT marketplace.
Mercedes partners with FTX to release an F1 NFT collection.
Pepsi launches a new set of digital collectibles focusing on female artists.
Nexus Mutual joins the list of DAOs adopting Bancor's DAO treasury management solution; InsurAce.io announces several strategic partnerships.
Many businesses are venturing into the cryptoverse to see if they can offer new breakthroughs and trends to the diverse industries of arts, gaming, sports, and music. As of May 1, collectors of NFTs have already sent more than $37 billion in value to NFT marketplaces this year with 491,000 unique transacting addresses, a figure that nearly exceeds the total amount of $40 billion in all of 2021. According to data published by Chainalysis, NFTs have been luring a stew of users from all over the world, with Central and Southern Asia leading the push, followed closely by North America and Western Europe.
Blockchain Hacks#
An attack on OpenSea's main Discord channel resulted in false announcements of a partnership between the company and YouTube. The hacker's initial message, which was posted on the announcements channel, claimed that OpenSea had collaborated with YouTube to integrate their community into the NFT Space. The scammers used a YouTube NFT art phishing link and began advertising a bogus NFT mint, which drove visitors to the YouTube link, where there was a promotion running offering the first 100 participants a 100 percent discount on tokens. Many reports claim that hackers received 13 NFTs worth approximately $18,000 from five different sources around the time of the attack.
On their debut, MM Finance, the most popular AMM & DEX on Cronos Chain, suffered a major exploit in the BSC network due to a DNS exploit. After just one day of operation, Meerkat Finance was rug pulled for $13 million BUSD and approximately 73,000 BNB, totaling around $31 million at the time of the event.
The oracle manipulation at Fortress Protocol leads to a $3 million loss of digital assets. The lack of power verification at Fortress allowed the hacker to commandeer their oracle, thereby withdrawing the stolen cash to Tornado Cash.
Metaverse, and NFTs#
Kraken has entered the NFT space with the launch of the Kraken NFT marketplace for this type of digital asset. Users will be able to curate NFTs across different blockchain networks using a single interface, and purchases through the marketplace will incur no gas fees. According to an announcement through a blog post, the U.S based cryptocurrency exchange has opened the waitlist for its marketplace, which will allow users to buy and sell NFTs as well as reportedly use tokens as collateral for loans. Furthermore, Kraken's marketplace will include a rarity score based on the traits and attributes that distinguish each NFT and will reward creators with a portion of each secondary market sale price of their NFTs.
Chris Brown is the latest celebrity to enter the NFT space. The artist is expected to launch his debut NFT collection, dubbed The Auracles in cooperation with John Dean, founder of LA-based clothing brand Renowned on May 10. The digital collectibles are based on a black superhero called The Auracle, who can time travel and his shape lifting ability. In addition, they also sought the support of BlackNFTART, a nonprofit that makes sure emerging technology showcases Black art. The Auracle will also have in-real-life utility, where a handful of the NFT owners will receive a physical object based on the NFT they have.
Mercedes-AMG Petronas has teamed up with FTX to create an F1 NFT collection featuring cars driven by team drivers Lewis Hamilton and George Russell. The initiative, which was launched at the inaugural Miami Grand Prix on May 7th and 8th, is expected to bring the thrill of racing to the beach with all-day entertainment and music, including epic headline acts closing out each day. The Mercedes-AMG Petronas x NFTs concept's initial releases are free-to-claim 'Ticket Stubs' NFTs that will be randomly distributed to fans who register for the initiative. The first and second sets of these digital collectibles include 2,500 and 1,000 limited edition Ticket Stubs NFTs, respectively, while the third set includes ten exclusive digital assets that can be purchased through an FTX US NFT marketplace auction.
Pepsi has announced the release of yet another set of one-of-a-kind curated NFTs featuring female artists. The world-famous beverage company has collaborated with some of the most powerful women in the NFT space to launch this collection at Mary J. Blige's inaugural Strength of a Woman Festival & Summit in Atlanta beginning May 6th, with the goal of promoting, entertaining, and educating women in the Atlanta area and beyond. This NFT collection employs a Proof of Attendance Protocol, which means that anyone who attends the aforementioned event will be able to obtain this one-of-a-kind NFT collection.
The Leeds United Football Club has announced an NFT collection, entitled Shirts For Ukraine, with earnings going to Ukraine. The football club joins a long list of well-known individuals and organizations that have established NFTs to aid humanitarian efforts in Ukraine. Each NFT is in the form of a card depicting the front and back of a player's shirt, alongside that player's autograph. In addition to the NFT, holders can access physical incentives, including two hospitality tickets for the Leeds against Brighton match, a pitchside tour with the club's legends, and the option to attend an open training session.
OnChain Insurance Industry News#
Nexus Mutual is set to join the dozens of DAOs that have adopted Bancor's DAO treasury management solution, executing the single largest DAO treasury deposit on Bancor. The wNXM deposit of over $2.2 million comes as a growing number of top DAOs and token projects, including UMA, Flexa Network, Paraswap, KeeperDAO, Harvest Finance, Request Network, and many more, allocate funds on Bancor.
InsurAce.io, the leading DeFi insurance protocol has announced a strategic partnership with Planet. Planet is a decentralized financial protocol consisting of various planets, each with its own application, that allows anyone to freely activate their capital. InsurAce.io also announced a new strategic partnership with Moonpot, broadening their existing partnership with Beefy Finance. InsurAce's multi-chain approach will protect Moonpot users across any of the chains they choose to interact with Moonpot on. Users can deposit cryptocurrency into one of the Moonpots and immediately earn daily interest on their assets.
Tags