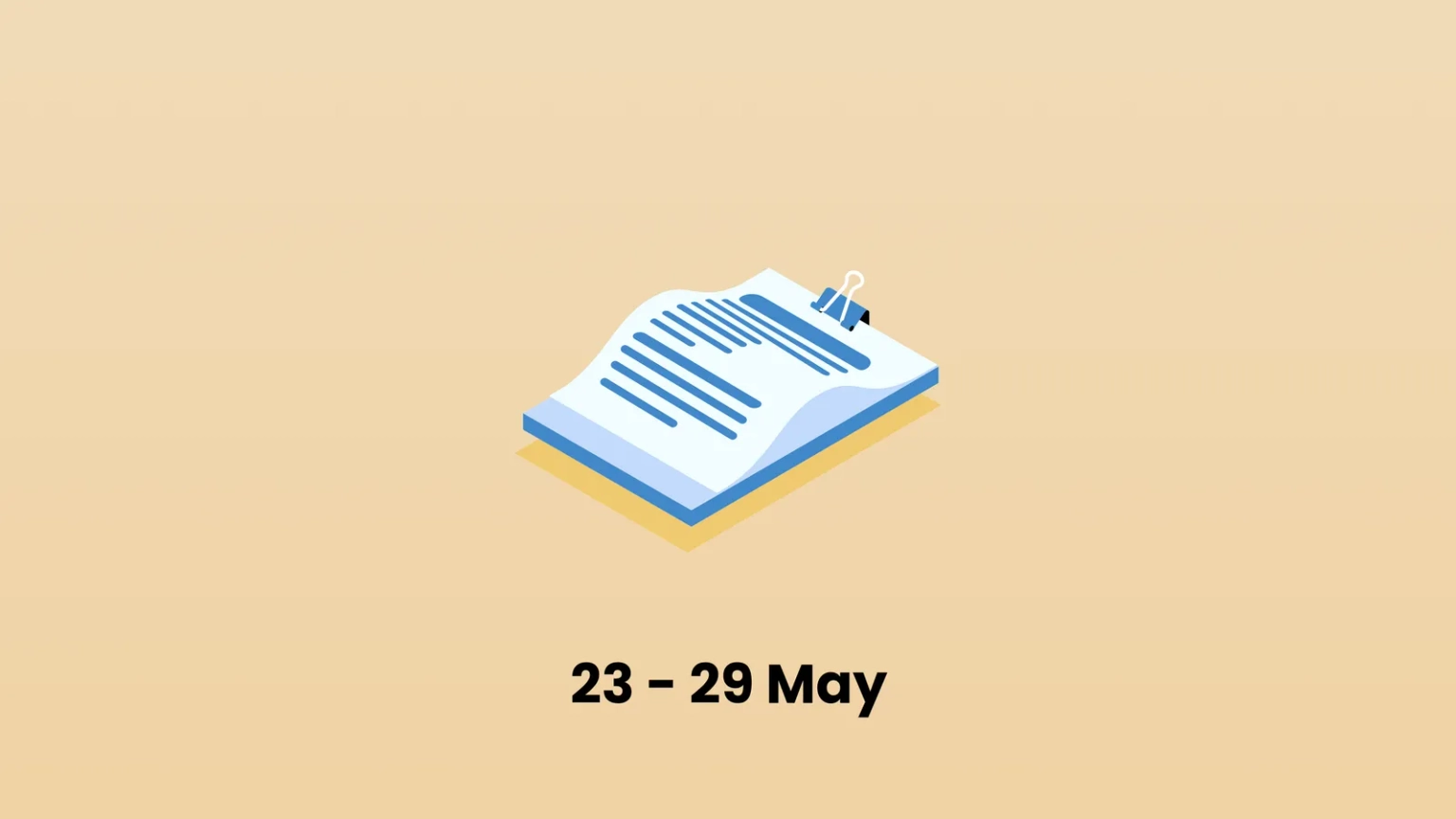 Beeple's Twitter account gets hacked in a targeted phishing scam. eBay launches its NFTs.
TL;DR#
Beeple's Twitter account gets hacked in a targeted phishing scam.
eBay launches its first non-crypto mainstream NFT collection.
GameStop releases a beta version of their own cryptocurrency and NFT self-custodial wallet.
Oracle Red Bull Racing releases NFTs on the Tezos blockchain.
Gucci builds a permanent presence on Roblox with Gucci Town.
Countless analysts and newcomers have been attempting to figure out how NFTs have surged in popularity and why so many people are embracing it in their daily lives. The trading volume of NFTs is expected to reach $147 billion by 2026, up from the current trading volume of $17 billion in 2021. Beyond NFTs, the metaverse is often seen as an extension of one's online experience. However, the metaverse is frequently used to access new experiences, such as watching a playoff game through a glass wall, staying in a celebrity-level luxury resort, and traveling to distant solar systems. With virtual reality development well underway, it is only a matter of time before these previously unattainable experiences become a reality for the average person.
Blockchain Hacks#
Beeple, a well-known Twitter handle for digital artist Mike Winkelmann and artist of one of the most expensive NFTs ever sold — Everydays: The First 5000 Days, was reportedly the victim of a phishing scam that stole $438,000 worth of cryptocurrencies in the process. The hacked account featured a phishing link to a dubious website that pretended to be a raffle for Beeple's collaboration with Louis Vuitton. According to Harry Denley, a security expert at cryptocurrency wallet MetaMask, one Ethereum is automatically drained once users connect their wallets. A second phishing domain with an advertisement claiming Beeple is giving away 200 unique works of art was also tweeted by the malicious parties involved. For a total of about $72,000, the first scam netted 36 Ethereum, while the second scam netted about $366,000 worth of Ethereum, WETH, and NFTs.

A phishing attack against DigitalOrnithologist on Tuesday resulted in the theft of 29 Moonbirds valued at around $1.5 million. The victim lost their NFTs after clicking on a phishing link given by a scammer. Tweets from a Twitter user who claims to know the perpetrator provided screenshots of both the account and the website that the hacker had used to steal NFTs. The Twitter account of the alleged hacker has been deleted.
Metaverse, and NFTs#
With a series of tokenized collectibles featuring National Hockey League legend Wayne Gretzky, eBay has officially launched its first NFT drop. The NFT collection comes in four different rarity tiers: green (299 editions), gold (199), platinum (99), and diamond (15), all of which depict animated versions of Gretzky inspired by Sports Illustrated magazine covers. The collection went on sale on eBay's marketplace on Monday, but the limited-edition diamond, platinum, and gold tiers, each worth $1,500, $100, and $25, have already sold out.

In a move into the realm of cryptocurrency, GameStop has unveiled its own NFT-enabled blockchain wallet. The GameStop Wallet will allow gamers to acquire, send, and store Ether, ERC-20 tokens, and NFTs via a browser extension that runs on the Ethereum network, using Ethereum's Loopring layer-2 scaling technology for decentralized exchanges. Leveraging the Chrome Web Store, users can download and install the wallet extension. GameStop Wallet, like MetaMask's Chrome extension, will integrate with its NFT marketplace when it launches in the second quarter of its fiscal year.

Oracle Red Bull Racing has released Monaco Grand Prix NFTs on the Tezos blockchain and are now available on the Bybit NFT marketplace. The F1 team hopes that this second series of digital collectibles will connect fans to the team and various memorable moments through a series of limited edition pieces. A one-of-a-kind Monaco-edition Playseat simulator rig was on display, and it saw some racing action with drivers and Red Bull Athletes during the recent weekend's race. At the same time, an NFT auction was taking place, with the highest bidder receiving both a digital version of the one-of-a-kind seat for their memorabilia collection as well as the right to claim the actual one-of-a-kind Playseat from the Monaco Energy Station.

Players have been raving about Planet Sandbox, a free-to-play shooting sandbox game, because of its unique gameplay and several ways to make money. According to recent developments, Planet Sandbox intends to launch its marketplace and dApp in Q3 2022. Staking, Dashboard, and Inventory are just a few of the exciting new features coming to the dApp, along with a native marketplace that will allow users to buy and sell NFTs directly in-game.

Gucci has unveiled its latest Roblox virtual space, Gucci Town. Gucci Town is an extension of creative director Alessandro Michele's virtual vision of the brand, and it includes a piazza that connects different areas. Players can walk from the central piazza to Mini Game Heights, where they can compete in Gucci games like Tile Takeover or Flashlight Tag to earn GG Gems, the in-game currency of Gucci Town. There is also the Creative Corner, where users can create their own artworks or learn about the works of a visiting artist. Users can also visit Vault Plaza, an exhibition space that features some of Gucci's most recent collaborations and releases. The first collection of Gucci Shop items will be available until June 17, with a new limited-edition Gucci Blondie bag released each week.

After announcing a collaboration with Clancy International to launch video NFTs, the Turkish Airlines EuroLeague is poised to expand its Web3 initiative. The announcement comes at the back of Europe's top-tier basketball club competition's earlier launch of EuroLeague Land. The 18th of May saw the introduction of EuroLeague Land, a metaverse realm that allows fans to experience the 2022 Turkish Airlines EuroLeague Final Four in an immersive virtual environment. As part of the EuroLeague's plan for immersive venues and digital collectibles, the Web3 company's interactive video NFT platform will enable EuroLeague fans to own and collect interactive video NFTs.
OnChain Insurance Industry News#
InsurAce Protocol and Ten Finance have announced a long-term partnership to provide investors with greater peace of mind. With this collaboration, the InsurAce protocol has listed Ten Finance on their dApp with an annual premium of 3.74 percent, while the Smart Contract Cover for Ten Finance will protect users from hacks, bugs, and exploits.

Bumper Finance has released their newer versions of Flashpaper and Litepaper. The new Flashpaper, which replaces an earlier version released around a year ago, is a general guide that introduces the protocol, how it protects users, and how users can interact with Bumper via the dApp. The first version of their Litepaper is a much more detailed description of the protocol, covering everything from the philosophy underlying Bumper to its functionality and the general mechanics of what happens under the hood of the protocol.