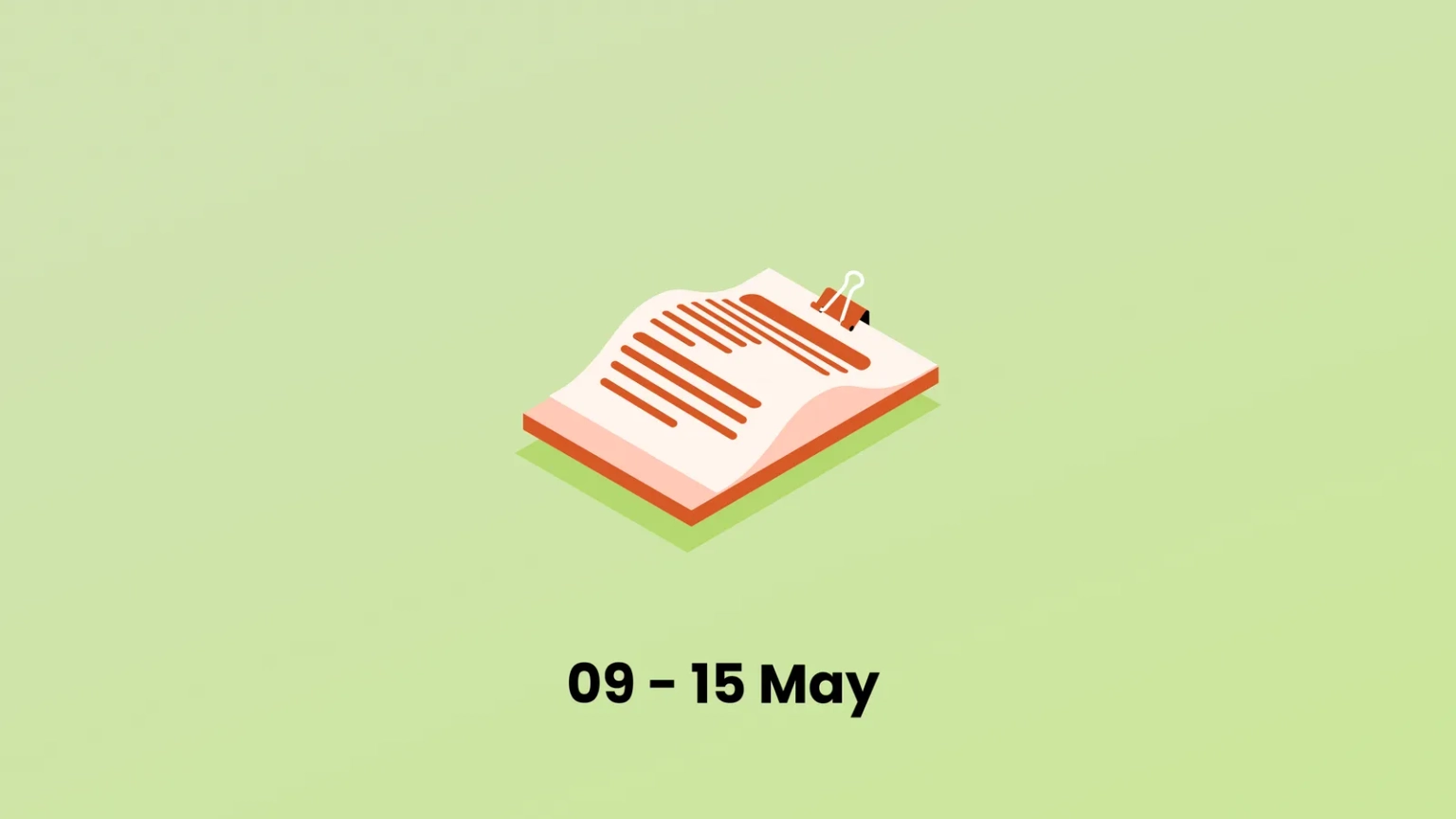 Instagram is set to support NFTs on multiple chains. Madonna to launch NFTs collection.
TL;DR#
Instagram is set to support NFTs on multiple chains
Mr. Bean digital collectibles are being launched on the Ethereum network
Madonna partnered up with Beeple to launch an exclusive NFT collection
NASA has partnered with Epic Games to launch a Martian Metaverse simulation
Nexus Mutual and Liquity protocols are set to host a Happy Hour event in Florida.
One of the most significant aspects of the metaverse is that it is not a passing fad. Investors and other participants in the metaverse, like in the real world, are putting money into land and space in the hopes of seeing a return. Through immersive 3D experiences, 3D ads can help create a more cohesive brand story as a narrative medium. NFTs make it easy for people to get paid for their creative work, such as advertisements and commercial placements. As a result of this, we can expect to see the adoption of new media types, such as 3D photos, virtual product placements, and wearables.
Blockchain Hacks#
1Hive Bees' Honeyswap, a multichain DEX and liquidity aggregator, was the victim of a front-end attack The alleged hacker took over the domain, resulting in a front-end issue that caused the transaction to be routed to a fraudulent address. According to a Tweet, the organisation has reclaimed its original domain name and has put together a Governance proposal to reimburse the lost funds caused by this unfortunate event, with the assets valued at less than $20,000.
There was a flash loan attack on the project Feed Every Gorilla that resulted in the loss of $1.3 million in assets on both the Ethereum and BNB Chains. In total, the attacker deposited 116 BNB and borrowed 915 WBNB from the fBNB. The malicious actor was then able to increase and approve their balance multiple times by repeatedly calling multiple methods in the flash loan contracts. Using 10 addresses that the attacker had control over, the attacker was able to drain all of the fBNB that was in the contract.
A rug pull occurred on the project Burgers Network, reducing the token value by 90%. Approximately $167,000 was stolen during the heist, which included 530 BNB and 7K BSC-USD tokens. 999,999,999,999 Burgers Network tokens were initially sent to a malicious test address. Later, 300,000,000,000 Burgers Network tokens were transferred to the rug puller's address, resulting in a profit of approximately $167K by selling the tokens on Pancake Swap.
Metaverse, and NFTs#
Mark Zuckerberg, CEO of Meta, announced that the business will begin testing digital collectibles on Instagram, marking a move toward integrating NFTs into the photo and video sharing platform. Instagram's test of digital treasures is the first step toward allowing creators and collectors to exhibit their NFTs on other Meta-controlled platforms, including WhatsApp, Facebook Messenger, and Facebook. Instagram users may now be able to use NFTs as their profile pictures. Meta is also working on augmented reality NFTs for Instagram and plans to introduce similar features to Facebook in the near future.
Lina Valentina, a well-known feminist artist, is preparing to launch her first NFT series, titled 'No More,' which will include 7,777 unique NFTs depicting a female face. Lina Valentina uses painting and other art forms to encourage women to speak out against domestic violence. She also incorporates elements from Salvador Dal and her favorite music into her work, resulting in some intriguing artwork capable of sparking a meaningful conversation. The NFT collection, dubbed 'No More,' follows in the footsteps of her paintings and other works of art. The collection is expected to strengthen women's position in the Web 3.0 environment, and also sets a tone as a tribute to women who have experienced domestic violence in an attempt to condemn all of them. Furthermore, the collection will provide courage and hope to women who are subjected to this abuse but remain silent about it.
Mr. Bean's official Twitter account announced the launch of his first Ethereum-based NFT collection. To introduce Mr. Bean's distinctive persona to the Metaverse, global content producer Banijay and popular NFT platform Fomo Lab have joined forces with the beloved figure. However, no specific release date has been announced yet. 3333 Mr. Bean collectibles representing the main character and various characters from the cartoon series are available for purchase. Toys like Teddy the teddy bear and Scrapper the cat and Mrs. Wicket, among others, are already in his collection as NFTs, but more are on the way.
'Mother of Creation,' a three-part NFT triptych by Madonna and Beeple, has been released on SuperRare with a list price of 0.00035774 ETH ($1). Both artists hope to establish a link between the concepts of creativity and parenting in our current world through a trilogy of video non-fiction shorts (NFTs). Naked 3D Madonna avatars in various backdrops are featured in all three video NFTs, which are all NSFW in nature. Despite the raunchy content, these NFTs convey an important message: Never give up hope, because you never know where life may take you next.
Several organizations, including NASA, are considering making the move to the metaverse. It's been announced that NASA and Epic Games are competing to create a martian metaverse simulation. As part of NASA's research into extravehicular activities on the surface of Mars, developers were tasked with creating virtual reality assets and scenarios that could be used by NASA in order to increase the chances of the United States landing on Mars by 2040. Those who participate in the NASA Mars XR metaverse challenge will have access to this incredible virtual world, including assets such as rovers, suits, and other equipment.
OnChain Insurance Industry News#
A Babylon smart contract insurance policy has been developed in conjunction with Babylon Finance and Nexus Mutual. Besides oracle errors, the policy will also cover Babylon Finance contract problems and governance breaches. On May 18th at 5 PM EST, Nexus Mutual and Liquity, a decentralized borrowing protocol, will host a Happy Hour event at 123 Datura in Palm Beach, Florida. The event allows attendees to network with builders and professionals working in the DeFi industry. Visitors can enjoy the open bar, hors d'oeuvres, and food stations served by the hosts at the cocktail party.
On May 15, InsurAce Protocol's Founder Oliver Xie and CMO Dan Thomson participated in a Twitter and Discord AMA, discussing the evolution of the UST De-Peg event and how policyholders and other stakeholders can cover their asset loss through the claim process.
The Founder of TheSecureum, as well as their sixteen top students, has reached out on an agreement to contribute to Sherlock Protocol's security evaluation process. CASE stands for collaborative assessment and security evaluation, where one lucky protocol covered by Sherlock will be bolstered by the team using their code as a training ground on a monthly basis for the next 12 months.
Tags