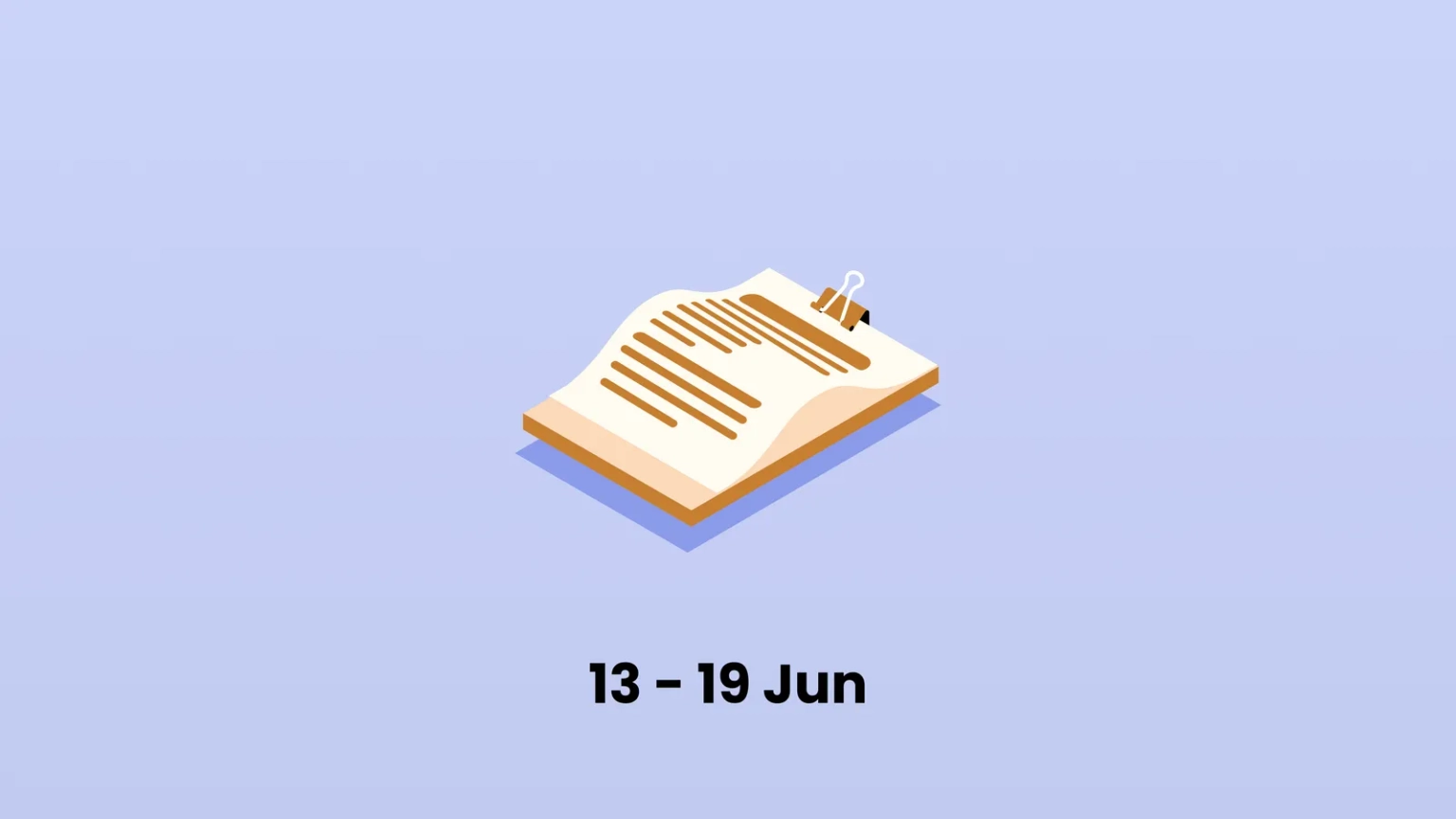 Inverse Finance suffered a flash loan attack and lost $1.26M. Wimbledon releases the NFT Project.
TL;DR#
Inverse Finance suffered from a flash loan attack and lost $1.26 million.
Tag Heuer rolled out NFT-enabled smartwatch models.
Wimbledon releases the NFT Project honouring the centennial of Centre Court.
Nickelodeon teamed up with Recur to release an NFT drop featuring their most popular characters to the metaverse.
Envision a future where the next iteration of the Internet will merge our physical and digital lives. Wouldn't that be surreal? Using NFTs, artists can now create content, govern how it's utilised, and most importantly, connect with their fans on a deeper level than ever before. We can use Metaverse as a virtual school, a gaming platform, a virtual shop, a training tool, a marketing channel, or even a doorway to new virtual worlds. No doubt that the metaverse can usher in a new wave of digital disruption even while it is still in the process of being established. As of May 2022, more than $120 billion has been invested in the development of metaverse technology and infrastructure, which is more than double the $57 billion invested for the entire year of 2021.
Blockchain Hacks#
A flash loan attack cost FSwap, an innovative Automated Market Maker and an NFT Decentralized exchange, approximately $500,000 in losses. The attack was a vulnerability incident in a non-attacked project, as well as a malicious loan attack, in which hackers borrowed money from BISWAP to FSWAP for transaction attacks. Multiple USDT liquidity pools on FSWAP were attacked by hackers, who were successful in infiltrating their protocol on multiple occasions, until BlockSec, the Blockchain Security company, was able to recover a significant portion of the funds.
Due to a flash-loan assault that manipulated the pricing oracle, Inverse Finance, a suite of permission-less decentralized finance tools overseen by Inverse DAO, sustained a loss of about $1.26 million. Exploiters added a flash loan attack and first withdrew 1 ETH using Tornado Cash in order to mislead the system. According to on-chain data, the exploiter borrowed 27,000 WBTC, worth about $579 million, in a flash from the lending protocol Aave in order to launch the attack. Prior to being used to withdraw DOLA, a stablecoin, from Inverse Finance pools, the money was channeled through the swap provider Curve in exchange for other stablecoins, netting them 53 BTC worth around $1.1 million and 10,000 USDT. The attacker then transferred 1,000 ETH to Tornado Cash and left $75,000 in the wallet's balance.
The Anata NFT Discord service was infiltrated, and hackers posted bogus mint and NFT airdrop messages. The phishing scam enabled the exploiters to acquire a total of 6 NFTS, including 4 Anata NFTs and 2 Flyfish Club NFTs, valued at around $28,300 USD at the time of the occurrence.
Metaverse, and NFTs#
In collaboration with the well-known NFT communities of Bored Ape Yacht Club and CLONE-X, watchmaker TAG Heuer has created a smartwatch that shows NFTs and connects to crypto wallets such as MetaMask and Ledger Live. According to the company, a linked smartphone will be used to transfer NFTs to the TAG Heuer Connected Calibre E4 watch. Owners will be able to display both JPEG and GIF NFTs, which will appear in a hexagon pattern on the watch's face, similar to how Twitter displays authenticated NFT profile pictures. Static and animated NFT artwork can both be supported by the device, and numerous NFTs can be sent to the watch at the same time. The NFT artwork can be scaled and inserted in one of three available watch designs. The wearer's NFTs can be verified by connecting the smartwatch to the blockchain. All Tag Heuer Calibre E4 owners will be able to get this new NFT technology for free from Apple's App Store and Google Play.
Wimbledon, the world's oldest and most prestigious tennis tournament, is ready for new chapters as it celebrates its 100th anniversary by launching "The Centenary Collection," an NFT collection created in collaboration with the Glorious NFT studio. The Centenary NFT Collection honours the All-England Lawn Tennis and Croquet Club, also known as the Centre Court, on its 100th anniversary. There are ten NFTs in total, each representing a decade of tennis on the famous centre court. Each of these NFTs is limited to 100 editions. This equates to a total of 1000 NFTs at £500 each. This NFT collection promises to deliver an excellent and historical collection of NFT digital art, commemorating a century of world-class tennis at Wimbledon.
Arizona State University, one of the biggest public universities in the United States, plans to join the Metaverse and Web3 ecosystems. It also intends to issue NFTs for the authentication of event tickets and certificates. According to a series of trademark filings with the United States Patent and Trademark Office (USPTO), the university's future offerings could include NFTs and virtual reality lectures, including their hopes to create digital collectibles for in-house events and other activities on its campus. NFTs depicting the university's athletic highlights are also expected to be released. Another goal for the institute is to hold virtual classes, meetings, and other projects in the Metaverse.
NFT.NYC is gearing up for the fourth year of celebration of NFTs across 16 industries. This year's NFT conference, which will take place from June 20 to 23, will have 1,500 speakers from across the world, as well as several panels, presentations, fireside chats, and pop-up events. Over 15,000 people are expected to attend this year's event, up from the 5,600 who attended last year. The NFT.NYC team has picked 221 rising international artists from an applicant pool of 5,000 to show their work on a Times Square billboard and throughout the Marriott Hotel, with a clear emphasis on prioritizing the wants of the community over brands or businesses. Upon the completion of the event, these artists will be able to sell their work for a price of their choosing and keep 75% of the proceeds.
As part of its overall partnership with Paramount Global, RECUR has released some of Nickelodeon's most iconic 90s programming into the metaverse. The collaboration began with an NFT drop of characters and scenes from the two popular 90s shows. Nickelodeon fans will be able to purchase some of the most iconic moments and characters from the Rugrats and Hey Arnold! series as NFTs. By participating in the NFT drop, fans of the show will be able to own a piece of Nick's history. The initial drop consisted of 10,000 Nickelodeon NFT packs that will be available through Nickelodeon. xyz, an NFT marketplace branded by Paramount RECUR powers this website. The NFTs were auctioned off at a price of $50 each. Each pack included a one-of-a-kind 1-for-1 profile picture (PFP) based on one of twelve characters from Rugrats and Hey Arnold! Each series will contribute six characters who represent memorable moments for Nickelodeon fans worldwide.
OnChain Insurance Industry News#
Sherlock Protocol has partnered with LiquiFi to provide $10 million in smart contract coverage, effective immediately, including an additional $1 million paid for by the team in Immunefi's bug bounty, with hopes for continued collaboration to review updates and maintain their small-contract coverage.
Tags