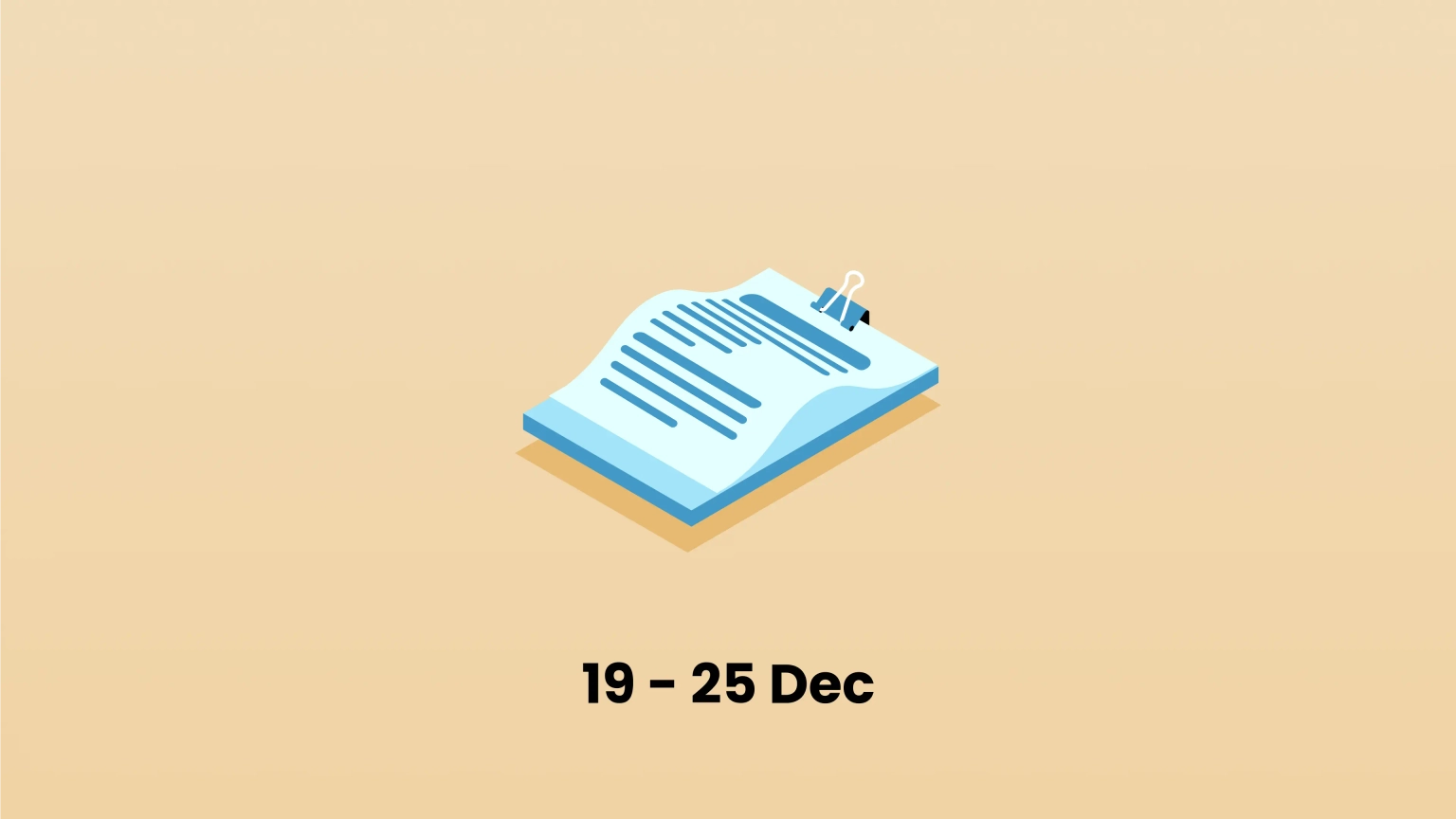 Defrost Finance Rug Pull. Warner Bros, National Geographic, and Amazon Prime NFT Release.
TL;DR#
Warner Bros. has announced the release date for Game of Thrones NFTs.
Mercedes Benz has filed trademarks for NFTs and Metaverse.
National Geographic is set to release its debut NFT collection.
Amazon Prime has debuted a series that explores the popularity of NFTs.
The NFT business is rapidly increasing, attracting greater audiences on a regular basis and witnessing the introduction of several initiatives, some of which are targeted at solving real-world problems and others at enhancing digital experiences. It is anticipated that the NFT segment's revenue will reach $2,520 million by the end of the year. It is expected to grow at a rate of 27.26 percent per year, culminating in a market value of $8,412 million by 2027.
Blockchain Hacks#
Rubic was hacked in which one of their routing contracts was compromised, leading to a loss of around $1.48 million. The hack was possible because USDC was accidentally added into supported routers by the admin, which resulted in an arbitrary function call with the USDC contract. A lack of validation in one of their contract's functions means that the hacker was able to siphon out all funds from users who had approvals to the RubicProxy. Almost 1,100 ETH from the exploit was transferred into Tornado Cash by the perpetrator.
Defrost Finance suffered a flash loan attack on their V2 protocol, allowing an attacker to withdraw funds for profits. The V1 of their protocol remained unaffected during this incident as it didn't have any flash loan function. However, another hacker managed to steal the owner key for a second and much larger attack on their V1 protocol. The attacker modified the oracle address, then minted 100,000,000 H20 tokens to an address, and finally called the liquidate function to obtain a large amount of USDT through a fake price oracle. An intel from PeckShield revealed that the project was a rug pull, as the fake collateral token was maliciously added and price oracle was intelligently supplied to liquidate current users to siphon off more than $12 million worth of funds. However, the team later reported that the hacker involved in the V1 hack had returned the stolen funds.
We received community intel warning the rugpull of @Defrost_Finance. Our analysis shows a fake collateral token is added and a malicious price oracle is used to liquidate current users. The loss is estimated to be >$12M. https://t.co/70iu38OYh7 pic.twitter.com/rSKklgV71I

— PeckShield Inc. (@peckshield) December 24, 2022
Multiple users of the multi-chain wallet BitKeep have had their assets stolen, resulting in a loss of over $3 million. According to the announcement made by the team on Telegram, hackers have hijacked some APK package downloads. The team mentioned that for the prudent consideration of the user's fund security, if the user has downloaded the vulnerable APK version, it is advisable to transfer the funds to the wallet downloaded from other official stores. Additionally, it is also recommended to use a newly created wallet address, as the address created by the user through the APK may be leaked to the hacker.
mgnr, a quantitative trading firm, has been identified as a rug pull, with the team deleting all of their tweets and leaving only 0.097 ETH in its wallet address. The address with the domain name mgnr.eth transferred 43.6 million USDC to Coinbase and 8 million USDC and 0.1 Ethereum to the Genesis Trading address, totaling nearly $52 million.
Metaverse, and NFTs#
Warner Bros. and Nifty's announced their partnership for Game of Thrones digital collectibles, in which the Game of Thrones Build Your Realm Hero Box will drop on 10 January, 2023. Collectibles and avatars from the northern areas of Westeros will be featured in the inaugural Hero Box. In addition, the release will feature incredibly rare Legendary Hero avatars based on beloved Game of Thrones characters. There are numerous programs in the show, each of which represents a distinct part of Westeros and beyond. With diverse regional houses, classes, characters, and goods, each chapter will have its own special digital collections, activities, and prizes. The realm of digital artifacts will offer fans of the series the option to explore their fandom. Collectors can choose to open the box after purchasing it, keep it sealed, or even trade it.
Mercedes-Benz is the most recent company to take its first steps into the metaverse, having filed multiple trademark applications relating to the metaverse and NFTs. According to Mike Kondoudis, a licensed trademark attorney, the company has filed five trademarks with the United States Patent and Trademark Office for Mercedes-Benz, Mercedes, S-Class, G-Class, and Maybach with the intention of developing a slew of goods and services using crypto and NFTS. It has been revealed that they intend to develop NFTs, virtual clothing and goods, virtual vehicle parts, financial services, and cryptocurrency trading. Furthermore, one trademark outlines plans to create cryptocurrency collectibles for its luxury Maybach model. Animal furs, blankets, carpets, rugs, and mats are examples of digital or physical elements.
National Geographic will release its genesis NFT collection in collaboration with web3 studio and NFT platform Snowcrash. The collection, titled GM: Daybreak Around the World, will be released on January 17, 2023, and will include 16 photographs capturing the break of dawn from around the world. In addition, to commemorate National Geographic's 135th anniversary, the collection will include 1888 NFTs celebrating the year of its founding. National Geographic photographers and digital artists such as Justin Aversano, Jimmy Chin, Delphine Diallo, and Kris Graves contributed to the visuals. The photographs in the collection range from the beaches of Byron Bay, Australia, and coastal Oregon to the peaks of Mount Everest.
Amazon Prime has added a new documentary series dubbed NFTMe to its vast library, which aims to introduce and explore the popularity of NFTs. Each 30-minute episode of the show, produced by award-winning production house Tech Talk Media and directed by multi-award-winning Director Jonny Caplan, profiles leaders driving the NFT market. NFT buyers and artists discuss how NFTs have improved their lives. The series' goal is to be informative and engaging, to provide essential information and jargon breakdowns, and to meet with real creators to hear their stories, experiences, and perspectives on the future of NFTs. The first season was shot across Europe with 45 different guests, and each episode includes a meeting with each of them, enhanced with a mix of animated and immersive digital elements to fit the Web3 tech style.
The world-famous apparel company Diesel has announced an intriguing new partnership with HAPE NFT, in which holders will have the opportunity to profit from both the physical and digital worlds. This vision will be manifested in the form of the iconic 1DR POD crossbody bag, which will entitle its owners to a variety of exclusive events and community incentives. Diesel and HAPE have not yet announced a release date for the highly anticipated NFT collection. However, fans should expect additional information surrounding the release in the upcoming new year.
OnChain Insurance Industry News#
Neptune Mutual formed a strategic partnership with OKX Ventures to launch a dedicated cover pool for the OKX Exchange in their marketplace. Users on their platform can now purchase a policy for OKX and earn 100% cashback on protocol fees by using the promo code WOWOWO.
InsurAce Protocol is now available for trading on the Bitrue CEX Exchange.
Bridge Mutual is gearing up for their partnership with Olive. With this collaboration, Olive users will soon be able to get insured against hacks or exploits.
Tidal Finance has deployed smart contract coverage protection for Lido. The coverage pool is now accepting deposits, with earnings expected to begin by the end of the coming week.