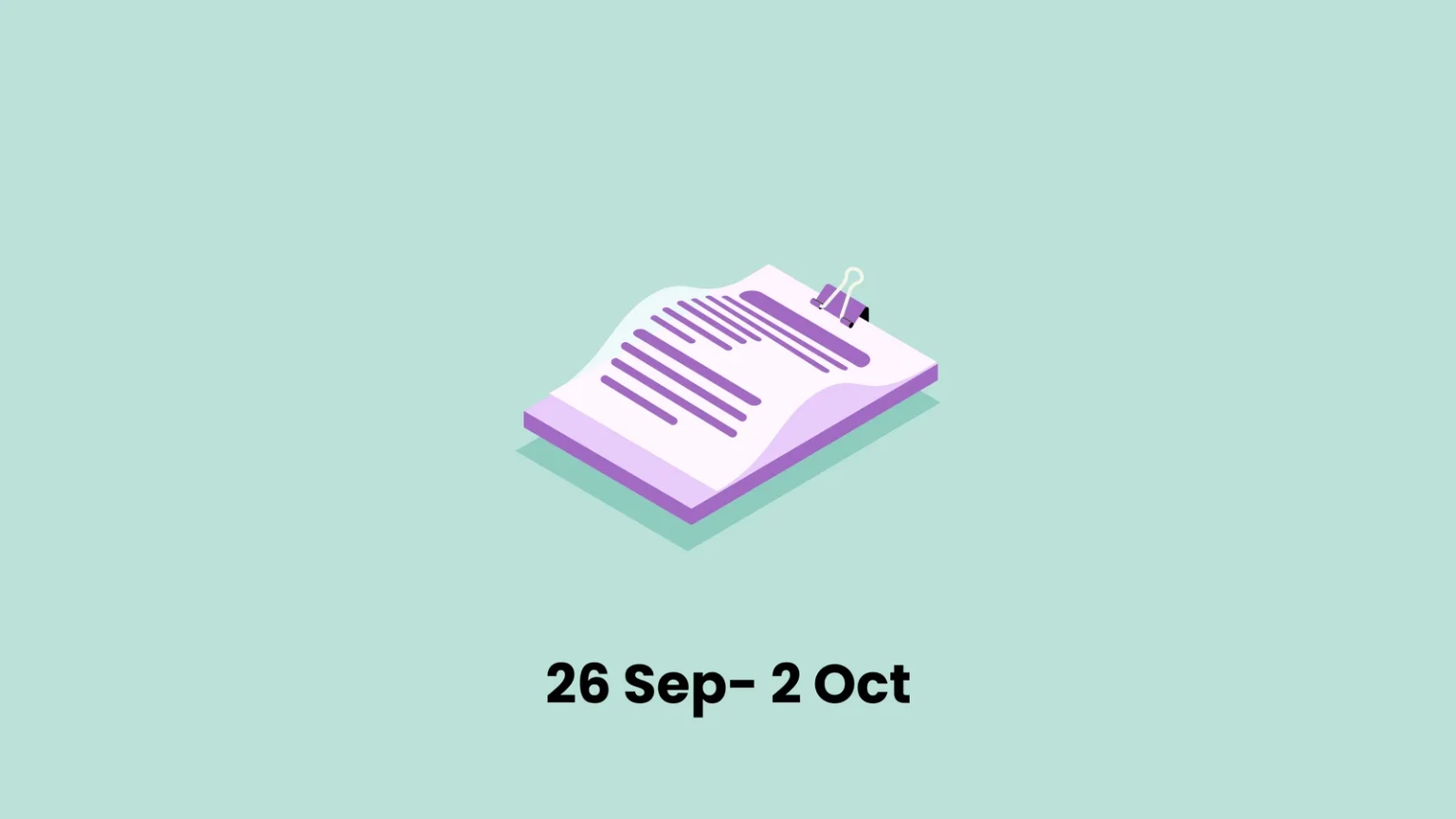 Warner Music Group has collaborated with OpenSea to expand Web3 opportunities for artists.
TL;DR#
Warner Music Group has collaborated with OpenSea to expand Web3 opportunities for artists.
Walmart has made its first foray into the Metaverse.
OneFootball has launched its second NFT drop in collaboration with Serie A.
More than $2.7 billion has been hacked this year so far, with $181 million lost in September alone due to multiple hacks, scams, and smart contract vulnerabilities.
Blockchain Hacks#
The MEV bot named 0xbad made a windfall when a trader attempted to exchange $1.85 million Compound cUSDC for USDC on Uniswap v2, but was only able to receive back $500 in USDC due to a lack of liquidity. 0xbad made a tidy profit of 800 ETH, or nearly $1 million from the swap, backrunning the trade with an elaborate arbitrage involving many different DeFi dApps. However, an anonymous hacker exploited a vulnerability in the bots' arbitrage contract code, and stole not only the recently acquired 800 ETH, but the entire 1,101 ETH in 0xbad's wallet, amounting to approximately $1.5 million.
BXH was the victim of another flash loan attack in which the contract lost 40,085 $USDT, with the attacker making a profit of 31,794 $USDT after paying off the flash loan fee. The team had most recently updated their TokenStakingPoolDelegate contract following their earlier loss of $2.5 million due to a compromised private key. The getReverse function of the contract's getITokenBonusAmount function was utilized in the flash loan attack to retrieve the instantaneous quotation, which the attacker then manipulated to obtain his share of the rewards.
A hacker exploited an internal bug in a swap contract, causing Transit Swap, a multichain decentralized exchange aggregator, to lose approximately $21 million. According to reports, the attack was the result of a compatibility problem or a misplaced trust in the swap contract. Following the disclosure, Transit Swap apologized to users, and efforts are currently underway to locate and recover the stolen funds. The team collaborated with multiple security firms to track down and communicate with the hacker, resulting in the return of nearly 70% of the stolen funds.
Metaverse, and NFTs#
Warner Music Group (WMG) has announced a collaboration with NFT marketplace OpenSea to create a venue for select musical artists to build and expand their fanbase into the Web3 community. The collaboration between these two entities will provide selected WMG artists with early access to OpenSea's newly launched feature, which enables artists to launch their NFT collections and limited-edition projects on their own customizable and dedicated drop pages. These WMG artists will have access to personalized storytelling on customized landing pages, as well as industry-leading safety and security features from OpenSea. The collaboration intends to introduce existing fan communities on OpenSea to new forms of connection and creativity through NFTs, as well as to provide new opportunities for fans to interact with music and artists within the Web3 community.
Meta, the parent company of both Facebook and Instagram, announced a new step in its digital arts initiative. Now, all users on both platforms can connect their wallets and share NFTs in 100 countries. As part of the feature, which has been in testing since May, users will be able to tag creators and collectors and cross-post digital collectibles between platforms without having to pay any fees.
Walmart has taken its first foray into the Metaverse with the release of Walmart Land and Walmart's Universe of Play on Roblox. The focus of Walmart Land is on immersive experiences, with highlights including a Ferris wheel that defies the laws of physics, unlockable tokens and badges, an interactive piano walkway, and a D.J. booth for users. The virtual world will also include products from Lottie London, Bubble, UOMA by Sharon C, and other brands, as well as a store of virtual merchandise, or verch for user avatars. Electric Fest, a motion-capture concert featuring YUNGBLUD, Madison Beer, and Kane Brown, will be added to Walmart Land in October.
In honor of the 47th anniversary of Muhammad Ali's landmark "Thrilla in Manila" fight, the first set of playable avatar boxers in an Artificial Intelligence metaverse boxing game titled Muhammad Ali - The Next Legends was released. Altered State Machine (ASM), Non-Fungible Labs (NFL), and Muhammad Ali Enterprises (MAE) were the stakeholders behind the project. The boxing avatars' initial release included a drop of the limited-edition Pro Pack bundle. Users who purchased one of these Pro Packs were automatically upgraded beyond the beginner level. To clarify, the first two avatars are Rookie, which can be obtained with an unlimited mint, and Pro, available with a Pro Pack mint. Then, Champ and Legend will become available as the level increases.
OneFootball, one of the leading sports platforms, has launched a new NFT drop in conjunction with Serie A. This drop featured 108 outstanding football moments from Serie A matchdays 2, 3, and 4 of the current season. This includes assists, saves, and even goals from SSC Napoli, A.C. Milan, and Juventus. With this release, OneFootball fans will not only be able to collect these top moments on their platform, but they will also be able to participate in challenges to win tickets to actual matches, autographed jerseys, and other rewards.
OnChain Insurance Industry News#
After a brief pause following the TerraUST de-peg crisis, Insurace Protocol has relaunched coverage for stablecoin de-peg products, initiating with USDT and BUSD.
Nexus Mutual dApp is now available in the Gnosis Safe application, offering comprehensive security for Safe users with assets worth more than $39 billion held in Safe multi-sigs.
Tags