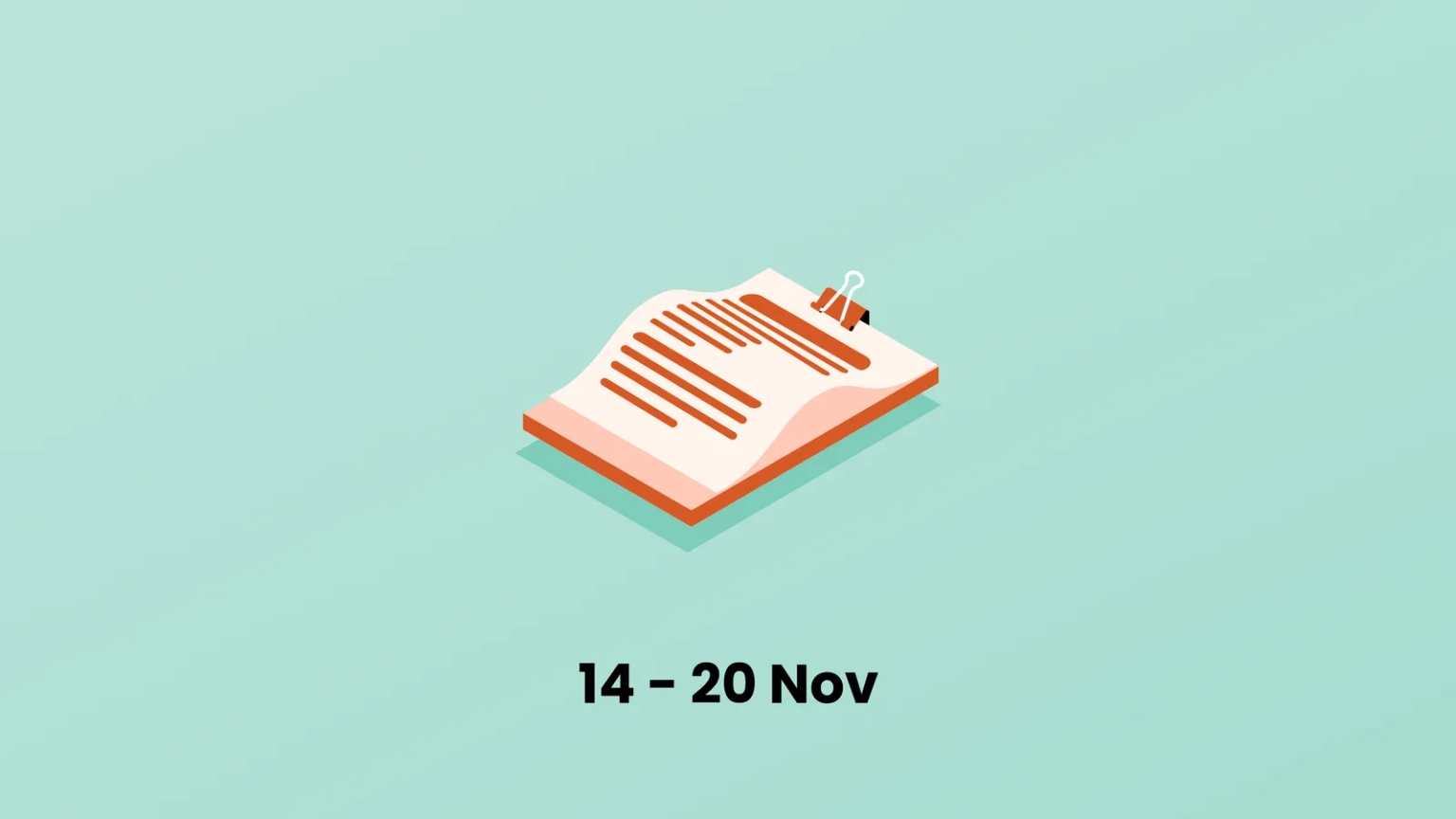 Neptune Mutual launched Black Friday offer, Binance to launch Cristiano Ronaldo NFTs, and more.
TL;DR#
Neptune Mutual launched their Black Friday offer with a reduced cover fee, and options for 100% protocol fee cashback.
Nike has launched a web3 platform to offer Polygon based NFTs.
Johhnie Walker is set to issue redeemable NFTs.
Oracle Red Bull Racing has established a historic partnership with Azuki.
Cristiano Ronaldo launched his first NFT collection on Binance.
Rugpulls are expected to remain as an unsavoury element of the DeFi industry. Unethical incidents like these are where the project team, and their associated members, flee with their investors money, including the funds from their community as a whole. Rug pulls are typically executed by scammers who create a buzz around their tokens and then abandon the project, taking off with the money. The simplest approach to avoid being "rugged" is to do your own diligence, check the transparency and experience of the team, and understand the utility of the token. If a project looks too good to be true, it probably isn't.
Blockchain Hacks#
Sheep Farm, an investment blockchain game on the BNB chain, was attacked by a hacker causing a loss of approximately 262 $BNB tokens worth $72,000. The vulnerability existed in the register function of the SheepFarm contract, which could be invoked multiple times. The attacker called the upgradeVillage function to accumulate yield while consuming gems properties, and then finally called the sellVillage method to convert yield to money before withdrawing them. We have outlined the detailed analysis of the exploit here.
The Ranger project on BSC Chain was identified as a rugpull. The contract deployer transferred the tokens to an externally owned address, which then sold for a profit of approximately $77,000. The value of Ranger tokens fell down by approximately 95% after this incident.
After being suspected of a rug pull, the price of the $FLARE token on the BSC Chain plunged by more than 95%. The amount of loss was approximately $18.5 million, of which 4000 $BNB tokens were funnelled to Tornado Cash. The exploited transactions showed that about 4 billion $FLARE tokens were distributed to the token deployers and other connected addresses throughout this procedure.
DeFiAI, a decentralised, multi-strategy, high yield aggregator built on AI trading, announced that their contract has been breached, leading to significant losses. The team mentioned that they would reopen the contract to ensure the security of the money once the loophole had been closed. The project was yet another case of a rugpull, and the contract deployer is thought to have earned a profit of $4 million from it. The stolen funds have been transferred to Fixedfloat and MEXC.
Metaverse, and NFTs#
Nike has launched Swoosh, a new Web3 platform that will offer Polygon-based NFT products. The Swoosh platform is billed as the hub of Nike's digital efforts centered on Web3. It is intended to highlight the brand's NFTs and virtual apparel initiatives, as well as future opportunities for customers to become co-creators and share digital product royalties. Nike will use the platform as a hub to launch virtual apparel for avatars such as t-shirts and sneakers that can be used in Web3 games. It will also use Web3 technology to enable users to gain access to real-world benefits such as exclusive physical apparel and chats with pro athletes.
Adidas Originals has released its latest NFT offering in the form of virtual wearables. The new product dubbed Virtual Gear is an interoperable NFT fashion experience. The launch represents a significant step forward for the three-striped brand as it expands its web3 community and metaverse strategy. The limited edition 16-piece NFT collection defines the brand's creative and cultural talent shaping its future. The collection connects real-world and metaverse identities, as well as Adidas' communities, creators, and web3 culture in general. The collection is available to owners of the Adidas Originals Capsule NFT Collection, which was released in May, as well as anon-holders.
Johnnie Walker, a popular Scotch whisky brand, will soon launch redeemable NFTs on BlockBar to mark an important cultural development for the arts. Participants will be able to interact and discover other cultures during the event, which will take place on December 1 in Miami. The NFTs, which are based on the Johnnie Walker Blue Label, will go on sale on November 22. Johnnie Walker acknowledged in a press release that it has worked with music and arts collaborative 88rising as well as streetwear designer VandyThePink. Owners of the NFTs will be able to vote on the artwork of the bottles and will also receive a signed, serial-numbered piece of commemorative art while enjoying an elevated Johnnie Walker Blue Label tasting experience.
Red Bull Racing has also shown its support and enthusiasm towards web3 based projects. A blue-chip NFT will be on a Formula One race car for the first time. Oracle Red Bull Racing has partnered up with Bybit and Chiru Labs to create a new NFT collection based on Azuki #8494. It's the first time a blue-chip NFT has taken part in an F1 race before the World Champions of 2022. To commemorate the team's record-breaking season, fans will also have the chance to own a Lei the Lightning Azuki NFT. The new NFT collection will be minted on the Tezos blockchain, and will champion the anime character Lei the Lightning Azuki.
Binance has unveiled a new global marketing initiative with Portuguese football star Cristiano Ronaldo in honor of his inaugural NFT launch. The NFT collection dubbed the CR7 NFT Collection, is the first in a series of drops heralding Ronaldo's legacy. The NFTs, which went live on Friday exclusively on Binance's NFT marketplace, featured seven animated statues depicting iconic moments from his career, organized into four rarity levels of Super Super Rare (SSR), Super Rare (SR), Rare (R), and Normal (N). The NFT tiers come with exclusive perks such as personal message from Ronaldo, autographed merchandise, guaranteed access for future drops and complimentary mystery boxes for new sign-ups.
OnChain Insurance Industry News#
Neptune Mutual launched Black Friday offer via a Twitter thread announcement. This sale features the reduction of cover fee from 8% to 4%, and options to get 100% of the protocol fee as cashback using selected referral code.
InsurAce Protocol has begun a new initiative dubbed Crypto Deposit Insurance Scheme (CDIS). CDIS will be built as a Mutual Insurance Scheme in which they aim to protect web3 users and their deposits into centralised exchanges, and custodians.
Ease DeFi has announced the availability of BadgerDAO assets on their platform! Users can now enjoy coverage from hacks wrapped into multiple positions on graviAura, auraBAL, and Badger/WBTC.
Nexus Mutual has announced a partnership with Liquid Collective, the liquid staking protocol run by a group of companies including Coinbase, Kraken, Figment, and Kiln. This collaboration is intended to reduce the risk of slashing incidents caused by node operator-specific faults and network-wide events by providing three layers of protection to all participants staking through the liquid collective protocol.
Tags