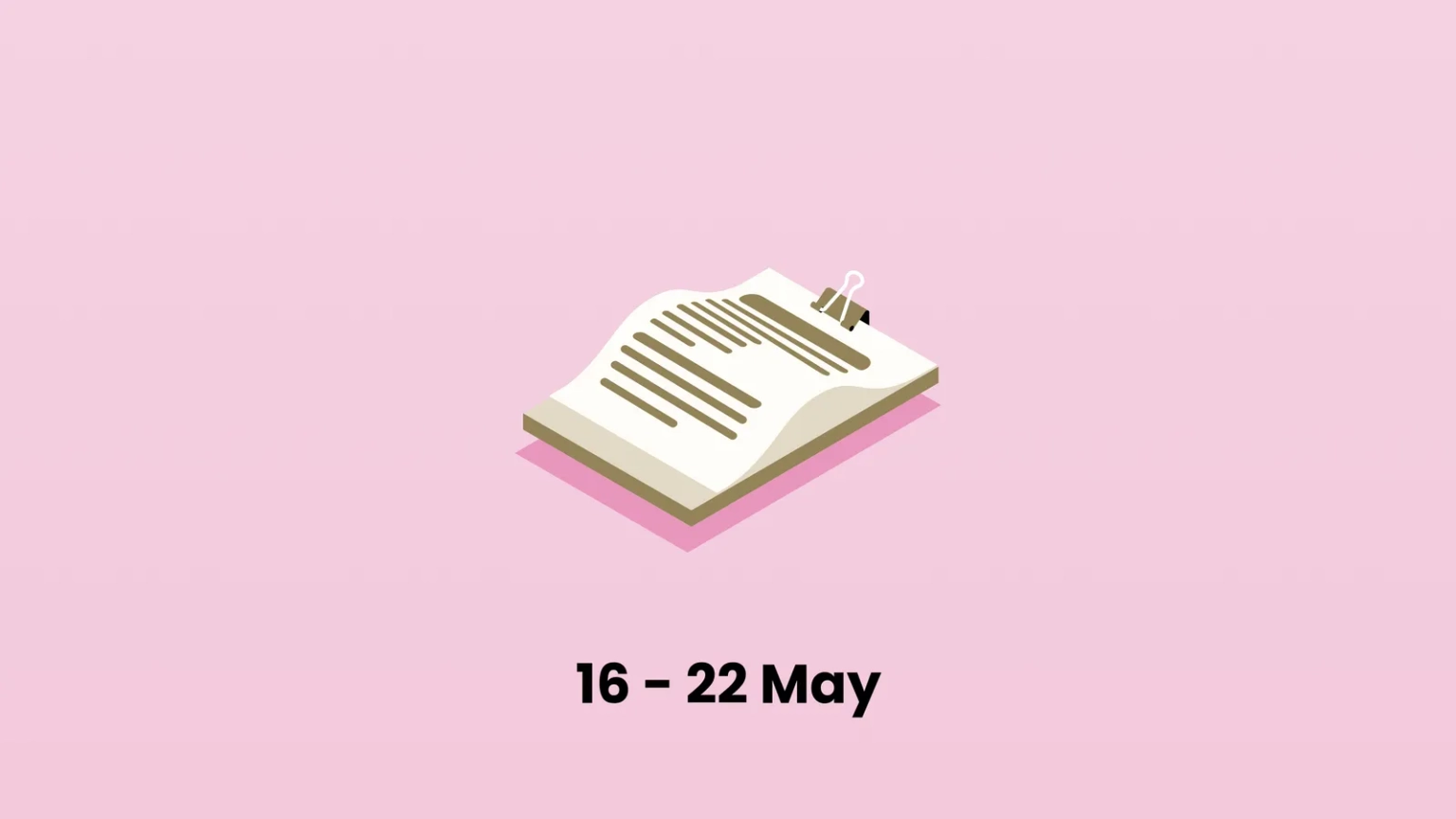 Seth Green, Family Guy voice actor, fell victim to a phishing attack losing popular NFTs.
TL;DR#
Seth Green, Family Guy voice actor, fell victim to a phishing attack, losing multiple popular NFT collections.
Robinhood prepares to release an NFT-compatible cryptocurrency wallet.
Spotify reportedly testing NFT galleries on musician profiles.
OpenSea releases The Seaport marketplace protocol to enable NFT bartering.
Comic-Con India joined the Metaverse with the launch of the Non-Fungible League; Fireblocks debuted a Web3 engine to support NFT development.
The Web3 ecosystem's socio-politics, DeFi, NFTs, and the Metaverse show well-positioned sustainable development to dictate the future of finance, media, sports, music, and entertainment. NFTs give independent artists and journalists a platform to raise funds, connect with their fans, and address real-world issues such as climate change. Protocols can now chain-hop, allowing users to exchange or move cryptocurrencies in a single transaction. As a result, new revenue streams for individuals and communities can be created as smart contracts streamline the processes associated with blockchain-aided technological advancements.
Blockchain Hacks#
$QANX fell by 36% after QANplatform, a Layer 1 hybrid blockchain platform, was exploited on both Ethereum and BNBChain. The stolen funds, totaling approximately 325 ETH are currently held in the hacker's accounts. Auditors, partners, and their teams investigated the $QANX bridge issue, which was immediately turned off until a new patch could be applied to the network.
A prior hack on Axie Infinity's Discord server compromised its MEE6 bot, a popular play-to-earn NFT game. MEE6 is a prominent Discord bot that is used by many crypto projects for automating roles and messages. A phony Jiho account was created with the compromised bot's help, and a bogus announcement about a mint was made using the account's access. The MEE6 bot was removed from the main server and fraudulent emails were deleted by the developers. MEE6 is widely believed to have been used by hackers to gain access to an alternate admin account that had been compromised. This helped them to send out webbook messages while hiding the compromised administrator account.
Lazy Lions, a popular PFP NFT collection, has been hacked via Discord. Throughout the day, the attack appeared to have penetrated many other massive NFT projects. The Lazy Lions NFT project was one of the earliest to notice the Discord hack. The team took to Twitter to announce the event and asked their users not to click on any links or mint any of their assets until the 152K-member Discord server is completely safe. According to Discord security expert Jacob H., this is a widespread hack that has infiltrated many Discord servers in the last day. Cool Cats, Alien Frens, RTFKT, Axie Infinity, and many other projects are included in this hack.
Another NFT project in the Llamascape NFT collection, the project behind Llamaverse, was hacked, with hackers stealing around 30–40 ETH from their Discord server. Llamascape's Twitter account stated that they are still investigating the hacking incident and that one of their team members was allegedly social-engineered. The compromised account assigned a role to an alt account, which scammers used to target Llamascape NFT collection holders. The team also took responsibility for the incident and promised a refund to those who were impacted by their Discord server hack. They also assured the holders that they would improve their security practices. The NFT project will conduct a new method for their admins in addition to spending $6K to prevent webhook hacks.
Seth Green is the latest high-profile celebrity to fall victim to the NFT fraud. A phishing effort on the well-known actor, director, writer, and producer in the United States resulted in the theft of four of his NFTs, which were eventually discovered by OpenSea. The Robot Chicken star took it to Twitter to reveal that he had been a victim of a phishing assault and that four of his NFTs had been stolen. Green stated that the stolen NFTs were from some of the most popular NFT collections, including Doodles, Mutant Ape Yacht Club, and Bored Ape Yacht Club, for more than $300,000 in total.
Metaverse, and NFTs#
Retail trading platform Robinhood launches a new, non-custodial crypto-NFT wallet in its latest effort to enter the digital asset industry. According to a press release, investors will be able to control their digital assets and access decentralized web protocols using a multichain Web 3.0 wallet developed by the trading giant. Traders will be able to connect to NFT markets and store their own NFTs, as well as swap crypto assets without paying network fees, utilizing the wallet. Those interested in receiving early access can now join a waiting list to the beta wallet, which is scheduled to go live in mid-2022 and be fully available by year's end.
According to reports, Spotify is experimenting with displaying NFT galleries on artist profiles. Fans and artists alike would benefit if the trial with NFTs becomes a success. According to multiple sources, the big music streaming service has been testing an Android app for a restricted group of consumers in the United States. Only a static image and no sound are shown to these people when they click on the NFT previews on the artist's profile. As of yet, only DJ and producer Steve Aoki and indie rock band The Wombats are recognized for using NFTs in their music. Direct purchases are not possible, but the consumer can tap to be sent to the OpenSea page where they can purchase the NFT after reading about it and seeing an enlarged preview.
OpenSea announced the launch of a Web3 marketplace protocol for buying and selling NFTs in a secure and efficient manner. The Seaport marketplace protocol will allow users to obtain NFTs by offering assets other than payment tokens such as Ether. According to the platform, a user can agree to supply a number of ETH, ERC20, ERC721, and ERC1155 items in exchange for an NFT, implying bartering a combination of tokens as a method of payment. Furthermore, when making offers, Seaport users can specify which criteria they want, such as specific traits in NFT artwork or pieces from a collection. Tipping will be permitted on the platform as long as the amount does not exceed the original offer.
Comic-Con India (CCI), the Indian chapter of the pop culture community, is the most recent to venture into the metaverse. CCI is preparing to launch its own digital collectibles, dubbed The Non-Fungible League, for the pop culture and NFT fans alike. The Non-Fungible League at Comic-Con India is a collection of NFT collectibles based on the Ethereum blockchain. In the coming weeks, CCI will release the league's first character-based collection, comprehensive with their own mascot, The Non-Fungible Man. Comic-Con India's goal with its new digital collectibles that will enter the metaverse is to bring together Web3 and pop culture by launching a variety of other characters that will make their way into the metaverse.
Fireblocks, the leading institutional digital asset custody and settlement company, has launched a suite of tools that will allow developers to build DeFi, GameFi, and NFT products in the growing web3 space. The "Web3 Engine" software developer kit will enable businesses to build infrastructure for NFT and decentralized gaming applications. The new suite of products will assist financial institutions, gaming studios, and others in developing web3 products in managing the entire asset tokenization lifecycle — from whitelisting to minting, burning, and token transfers. The Web3 Engine will provide custody services, treasury management, and risk mitigation tools, in addition to a mechanism for managing NFT issuance. Users will also be able to directly access platforms such as OpenSea, Uniswap, Rarible, and dYdX from the platform.
OnChain Insurance Industry News#
The Nexus Mutual team attended a number of events to meet with existing partners, discuss their new V2 platform, and share product development milestones.
Hodlnaut users are now able to purchase Nexus Mutual's discretionary custody cover without leaving the Hodlnaut platform, thanks to the iTrust.insure integration.