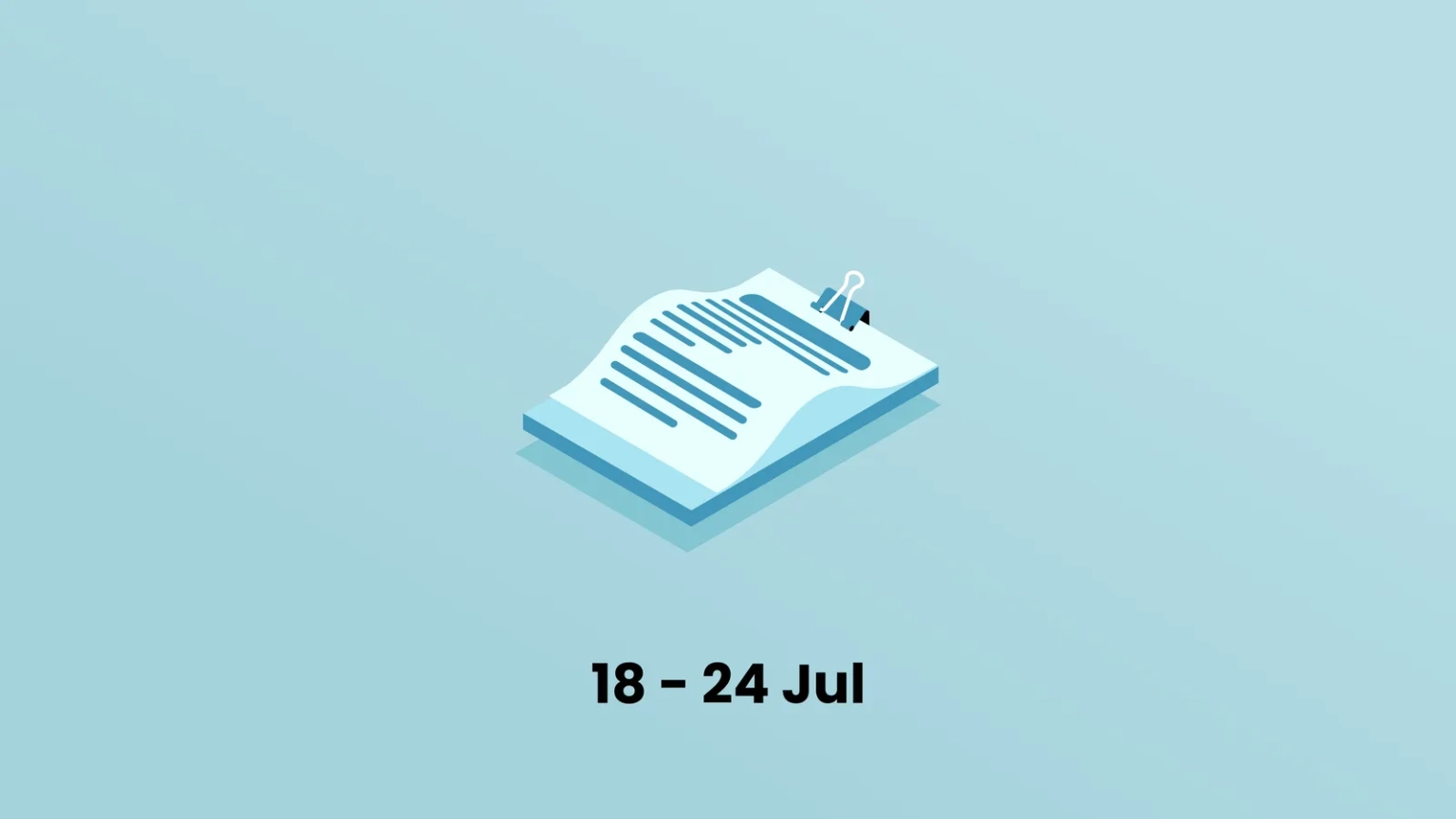 Hackers exploited Audius smart contract vulnerabilities robbing them $1.1 million.
TL;DR#
Hackers exploited Audius smart contract vulnerabilities robbing them $1.1 million.
The Nelson Mandela Foundation launched NFTs for Mandela Day.
FC Barcelona is set to embrace web3 world with an NFT auction.
Cadbury Gems ventures into the realm of NFTs.
Crypto scams, hacks, exploits, rug-pulls, and fraudulent activities have persisted for years, and affected many. Cryptocurrency users are still taken advantage of, despite the media attention and warnings about this type of activity. Users and investors must be vigilant and constantly be on the lookout for common indicators associated with scammers. Before investing money in a project, one should always check its legitimacy. Several indicators to ensure the credibility of a crypto project include checking the industry reputation of the founding team, the relevance of the development and other teams, and whether experts from well-known security firms have audited it, among many others. For more tips on how to avoid hacks & exploits, read our blog "Confessions of a Scammer: How to Avoid Crypto Scams and Exploits".
Blockchain Hacks#
Multiple reports from Blockchain security firm PeckShield revealed that Raccoon Network and Freedom Protocol are scams, with around $20 million in funds lost. With an APY of up to 183,394 percent, Freedom Protocol bills itself as the highest paying auto-staking and auto-compounding protocol. Raccoon Network, on the other hand, is a metaverse company that allows players to create, own, and monetize their data. It is highlighted in the Twitter thread, and confirmed by BscScan, that the two addresses, each belonging to Freedom Protocol and Raccoon Network, belong to scammers. According to the transaction deposits, the perpetrators transferred approximately $20 million BUSD to a different address, which is now worth nearly $21 million.
Audius, a decentralised music streaming protocol, was hacked, with the perpetrator using a malicious governance vote to steal funds from its community treasury. The malicious actor successfully modified certain configurations in Audius' governance system's smart contract. They were able to become the contract's guardian as a result of these changes. Following that, the hacker created and approved a governance proposal requesting the transfer of 18 million AUDIO tokens from the community treasury. While these stolen tokens had a market value of more than $6 million, the hacker could only sell them for 705 ether, or roughly $1.1 million, due to significant market slippage. The funds that were stolen are still in the hacker's possession. Audius stated in an update that it had identified and fixed issues with its smart contract, and that a post-mortem report would be provided soon.
Metaverse, and NFTs#
To commemorate Mandela Day, the Nelson Mandela Foundation is launching a collection of NFTs in collaboration with Auckland-based Glorious Digital. There is no set release date, but this is a long-term project lasting for 10 years that will examine Nelson Mandela's impact on the world through NFTs. Glorious Digital will have access to personal papers, photographs, and other materials for the duration of the project. These NFTs will look at Nelson Mandela's entire life and the impact it had on society.
FC Barcelona, one of the world's largest football clubs, will enter the NFT space on July 29 with a live auction at Sotheby's in New York. "In a Way, Immortal" is the club's first NFT, and it is now available on Sotheby's website, with online bidding starting at $32,000. The fantastic audio-visual artwork celebrates legendary footballer Johan Cruyff's iconic 1973 flying kick and goal, created in collaboration with 40 experts in computer graphics and visual effects graphics team from Hollywood. The audio-visual digital artwork NFT is a 40-second film that took over 10,000 production hours to complete, and it is accompanied by four NFT images. The film features an original soundtrack performed by a 30-piece orchestra as well as real noise from the Camp Nou stadium and FC Barcelona's devoted fans.
Reid Hoffman, a billionaire tech entrepreneur, has released a series of Solana-based NFTs based on images created with OpenAI's DALL-E 2 artificial intelligence software. Hoffman announced the initiative on Twitter, stating that the first piece would be auctioned off on Magic Eden, the largest Solana NFT marketplace. Untranslatable Words will consist of 11 tokenized images generated by DALL-E 2, a programme that generates art based on written prompts. The first piece in the collection dubbed mngata, was up for auction, with a top bid of 12 SOL, or about $517. He intends to split the proceeds from each piece between charitable causes and his collaborators. Any NFT that is not purchased during the auctions will be burned or destroyed permanently.
Cadbury Gems has collaborated with NFT ecosystem company GuardianLink to convert artwork created by children all over the country into NFTs. The chocolate button brand has announced its entry into the NFT space with the launch of its first ever NFTs via the latest Junior NFT campaign. According to the company, parents will be invited to directly upload their child's artwork to the microsite. The brand will curate an online gallery of digital collectibles based on these submissions, and potential buyers will be able to purchase these assets using fiat currency. These NFTs, available on GuardianLink platform, will be saved in their wallet and different buyers will be able to bid on and purchase them repeatedly.
OnChain Insurance Industry News#
The InsurAce Protocol can now be traded on Vision, a multi-chain wallet and portfolio tracker. Platform users can use the dApp to store, track, and exchange $INSUR.
Tags