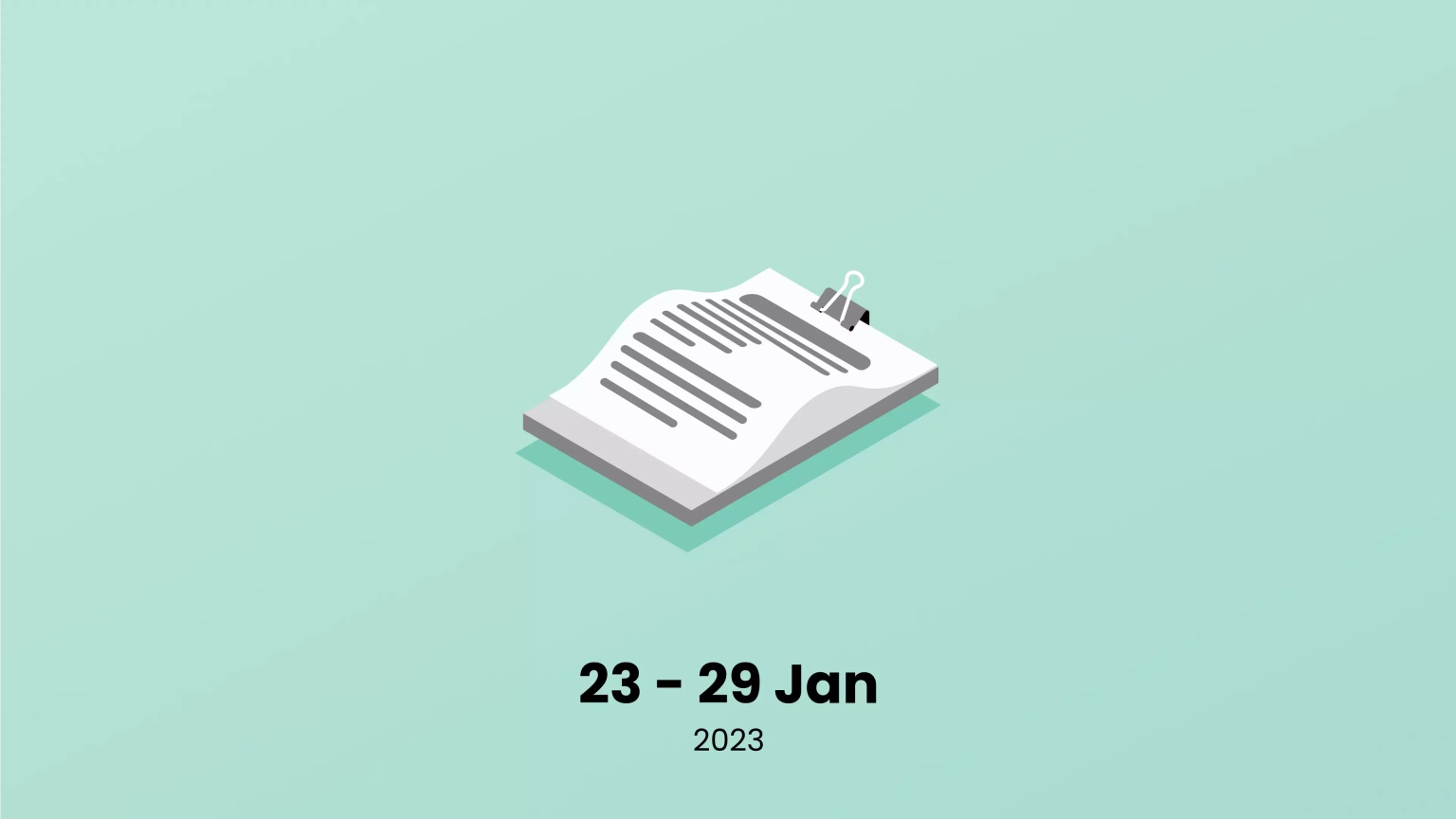 Azuki and Robinhood Twitter compromise. Oreo biscuits, and Pedigree web3 initiatives.
TL;DR#
The official Twitter account of Azuki and Robinhood exchange were compromised.
Oreo biscuits has created its own Oreoverse Metaverse experience.
Decentraland has collaborated with Pedigree for a Metaverse initiative.
The last few years have seen a shift in how people use technology in all aspects of their lives. Virtual realities, decentralized transactions, NFTs, and Metaverse are changing the way we approach everything from social life to business to creativity more than ever before. The number of individuals, and brands venturing into NFTs and the Metaverse is growing. In 2021, the USPTO received 2154 patent applications, which more than tripled in 2022 to 7746.
Blockchain Hacks#
Kevin Rose lost over $2 million in assets when he signed an off-chain signature that made a listing for all of his OpenSea approved assets at once. According to reports, the stolen funds were later transferred to Fixed Float and converted to BTC before being deposited in a bitcoin mixer.
Doglands, the ecological multi-purpose GameFi and DeFi agreement project for the Dogechain, was an exit scam. All of the LP token's reserves, totaling around $204,000, have been drained by various addresses. The stolen funds were transferred to Ethereum via cross chain bridges, and later distributed to multiple addresses. The team has deleted both their Twitter account and their website.
Azuki's Twitter account was compromised, in which a single user sent over $750,000 in USDC to the attacker's wallet. In addition, approximately 196 NFTs and more than 3.9 ETH were allegedly stolen via malicious links posing as a surprise land mint for the project, with the total loss amounting to over $758,000. The mint was fake, and instead led users to a drainer contract, which tricked them into signing a transaction that took assets from their wallets. After roughly an hour after these events, the team was able to recover their account, and remove the malicious tweets.
The UniswapV2Pair WETH/BCI was hacked in a number of transactions, during which the hacker stole approximately $11,000 in funds. The vulnerability occurred as a result of flawed logic in the BCI contract's internal function, which burned 1% of the BCI tokens from the pool every 10 minutes, as triggered by the transfer call. According to BlockSec, the attacker swapped a large amount of BCI tokens from the pair, then transferred a small amount of BCI tokens to the pair every 10 minutes to force them to burn from the pool, inflating the value of BCI tokens, before eventually swapping WETH for profit.
The Twitter account of Robinhood Exchange was compromised by hackers. They attempted to mislead users and investors by posting a tweet announcing the launch of a new token on the BSC network. Since then, Robinhood has removed the tweet, and it's been reported that the hackers made roughly $8,200. In a later update to the incident, the team stated that all unauthorised postings had been promptly removed and that a likely cause of the issue originates from their third party vendor.
Metaverse, and NFTs#
The e-commerce giant Amazon is reportedly planning to enter the NFT space with the launch of a digital assets enterprise. The initiative's focus will be on blockchain-based gaming that rewards players with NFTs. The company has also earlier investigated on digital collectibles and other web3 products such as layer-1 products, blockchain gaming startups, and digital asset exchanges. The effort is still in the works, with reports indicating that their ambitions will be made public sometime around April 2023.
OREO has launched Oreoverse to debut its limited edition, most stuffed OREO cookie, The Most OREO OREO. In addition, by visiting the Oreoverse website, users can embark on a journey in which they can win up to $50,000. This is an interactive virtual world where OREO fans can play and explore using their mobile device or VR headset. The Oreoverse consists of four minigames: Stack Stuf, Rocket Stuf, Explore Stuf, and Nab Stuf. As users progress and complete the mini games, their virtual glass will fill with milk, which they can then dunk yourself in.
The Metaverse has already proven to be an excellent place for humans to socialize in their virtual forms. The area is also becoming a heaven for animals. Decentraland has announced a collaboration with Pedigree for the Fosterverse program, which will see a rescue dog fostering service begin operations in the Metaverse. With time, the Metaverse is slowly becoming more real to us by incorporating elements of our material world. This type of initiative not only makes things more exciting with the addition of pets, but it also does good by providing assistance to rescue animals, and if it is successful, we may see even more furry friends make their way into the Metaverse.
OnChain Insurance Industry News#
Neptune Mutual announced that their marketplace went live on Arbitrum blockchain. Users of their platform can check out the launch here.
The InsurAce protocol has listed the Gains Network smart contract cover on their platform.