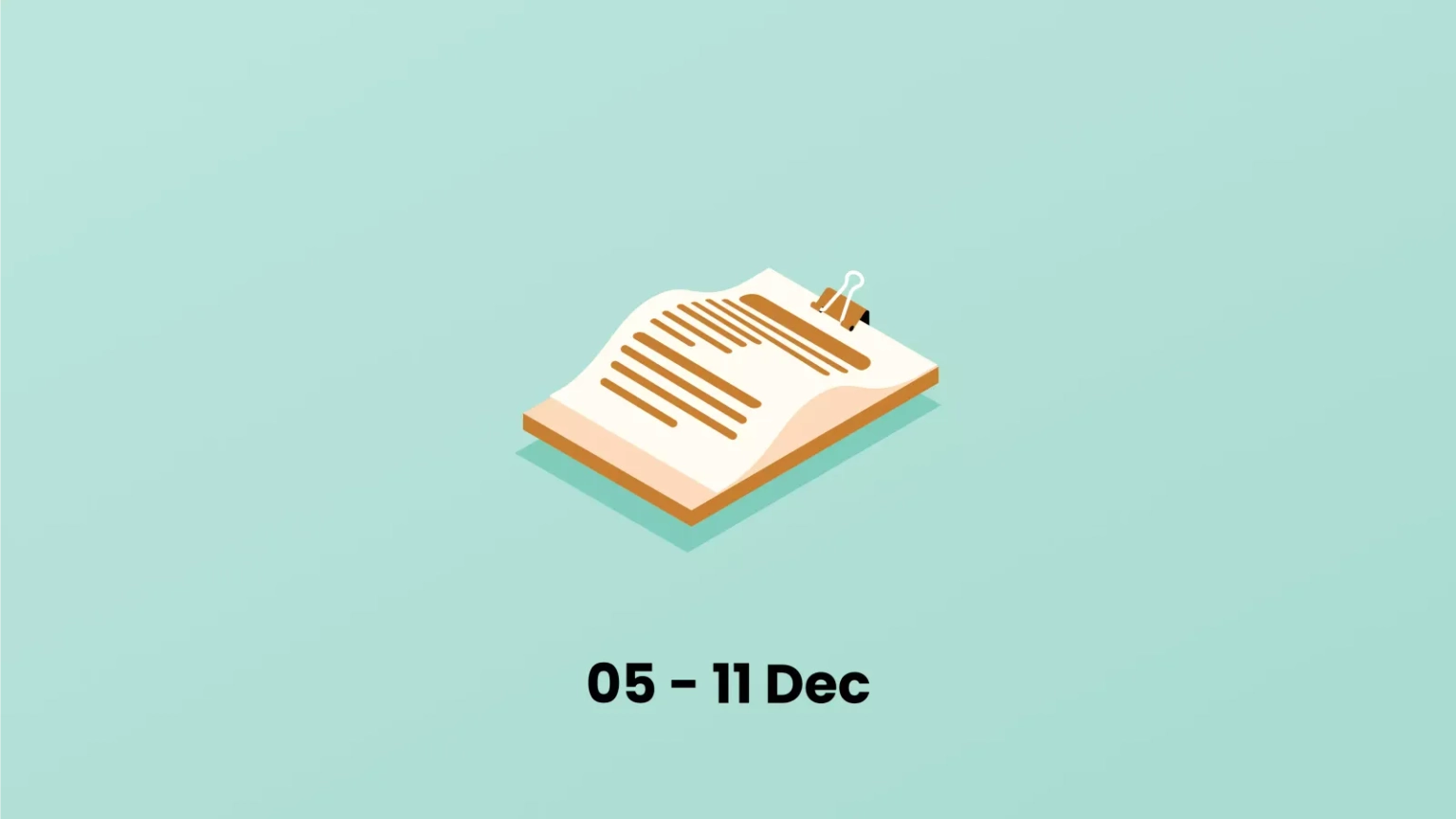 Warner Music Group releasing music NFTs, Winamp Ethereum and Polygon Support, Starbucks NFT.
TL;DR#
Warner Music Group is planning on releasing Polygon music NFTs.
Winamp has added Ethereum and Polygon based music NFT support.
Starbucks has launched its Odyssey NFT Rewards program.
The rise of NFTs and assets within the metaverse has gained significant attention over the recent years, with many predicting that they will shape the future of online economies and digital ownership. The emergence of NFTs and the metaverse has created new avenues for creators and investors, as well as a new market for buying and selling digital assets. Many people believe that NFTs will disrupt traditional industries, such as the art and gaming world, by providing a new way for artists and game developers to monetize their creations. They have also sparked discussions about the potential for these digital assets to challenge our ideas of ownership, the value of digital goods, as well as the engagement with digital content.
Blockchain Hacks#
Roast Football, a BSC token, was a victim of an attack, in which the exploiter repeatedly swapped $RBF and $WBNB tokens by manipulating their reward system to book a profit of approximately 12 $BNB worth $3500. The vulnerability was caused by a weak pseudorandom number generator in the lottery function, which executes transactions only when the lottery is won. The Roast Football contract included a randMod function that used the parameters buyer and buyAmount to generate a random number, which is then used to determine whether the withdrawDistributor or withdrawPlazz functions on the distributor contract should be called. They have a lottery mechanism that gives users a chance of receiving a 10x reward when they purchase the $RFB. This perpetrator only purchased $RFB tokens when he was certain he would win the lottery to take his share of profits. We have outlined the detailed analysis of the exploit in our blog post here.
Lodestar Finance, the Arbitrum-based lending platform was hacked and nearly $7 million in assets were stolen. The attackers were able to manipulate the price of the plvGLP token, allowing them to use the inflated token to borrow the entire liquidity available on the Lodestar platform. The perpetrator cashed out as much as they could but the team's collateralization ratio mechanism prevented them from cashing out the plvGLP entirely. Following the incident, several plvGLP holders seized the opportunity and cashed out at 1.83 glp per plvGLP. The hacker burned slightly more than 3 million GLP, with their profit being the stolen funds on Lodestar minus the GLP burned. It is known that 2.8 million GLP are recoverable, which is worth approximately $2.4 million.
Metaverse, and NFTs#
Animoca Brands has acquired a majority stake in music Metaverse platform Pixelynx Inc. This blend of musicians and technologists presents an optimistic outlook on the future of web3 media. The acquisition will enable the blockchain titan to build, invest in, and acquire the studios, infrastructure, and technologies that will drive the future of the music industry. The company will provide creators with control over how they develop experiences for their fans, partners, and platforms. Creators will be able to forge new avenues for music development, sharing, and monetization by transitioning to more modern methods. Fans now have the chance to become collectors, collaborators, influencers, and investors in their favourite music, in addition to being mere listeners.
Artists signed to Warner Music Group labels will release music NFTs through the forthcoming Polygon-based marketplace LGND Music beginning in January 2023, per the multi-year collaboration. LGND will provide desktop and mobile applications for engaging with the NFTs. NFT purchases made through LGND's iOS app will incur Apple's 30% in-app purchase tax. Warner Music and LGND haven't named any of the artists who will release NFTs through the platform, but WMG's popular label Spinnin' Records is part of the deal.
According to the latest application update, Winamp has integrated music NFTs into its platform. This new feature, dubbed a Web3 desktop upgrade, will allow users to play audio files embedded in their NFTs. Their latest version allows music fans to connect their Metamask wallet to Winamp via the Brave, Chrome, or Firefox browsers. They stated that their NFT support will be combined with other enhancements to create Winamp, a cutting-edge, all-inclusive listening platform that would debut in early 2023 and offer a cross-platform creator service.
Starbucks has launched the Starbucks Odyssey program, which combines its existing loyalty rewards with NFTs and ensures its customers benefit from new incentives and rewards. As the next-generation Starbucks experience moves into Web3, the program's beta test rollout has been offered to a select group of reward members, who will send data to Starbucks and its partner Forum3 in order to help the innovative Web3 rewards program evolve and shape the Odyssey experience's future. Members will be able to participate in interactive journeys where they will be able to go on virtual experiences to Starbucks roasteries and coffee farms in Costa Rica to learn about the company's history. After completing a journey, they will earn an NFT labelled Journey Stamps and Odyssey Points, both of which will grant holders many benefits and more immersive experiences.
OnChain Insurance Industry News#
Neptune Mutual has announced the winners of their recent Fuji Testnet competition. The contest awarded two lucky winners a surprise NFT Treasure Vault and Treasure Box, while 100 other lucky winners will receive $100 worth of NPM tokens based on the public round price.
Cozy Finance has announced the launch of their v2 early access program. The team is inviting a selected group of users from the community to be amongst the first to use their product.