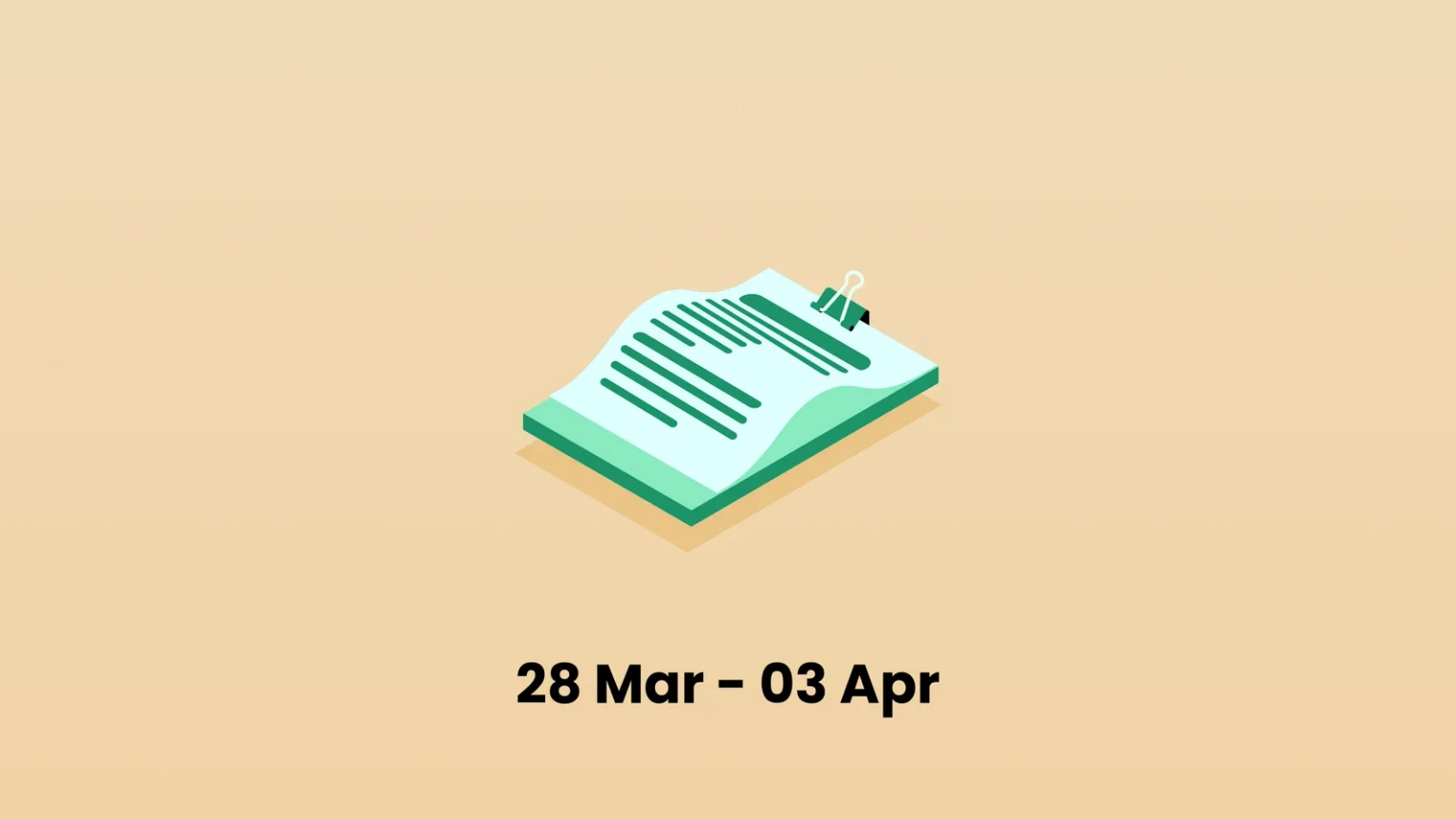 In one of the largest crypto hacks of all time, the Ronin Network lost over $600 million.
TL;DR#
In one of the largest crypto hacks of all time, the Ronin Network lost over $600 million in stolen digital assets.
Inverse Finance suffered a $15 million loss in a manipulation bug exploit.
OpenSea announced its upcoming integration with the Solana blockchain.
Liverpool Football Club launched LFC Heroes Club NFT; AS Monaco joined hands with Capital Block as their NFT Consultant.
Warner Bros is set to release an exclusive set of Batman NFTs.
Several companies have filed for traditional patents to protect their brands from being co-opted by NFT creators, more companies are sure to follow. It is important for distinctive regulations, and protection strategies to be kept in place for artists, content creators, and brands to allow users to ripe these benefits in a multitude of ways.
Blockchain Hacks#
Ronin, an EVM blockchain for play-to-earn games and a vital bridge chain for Axie Infinity, was hacked in one of the largest hacks in blockchain history. 173,600 ETH was stolen from the Ronin network, and another 25.5 million USDC was taken from the Ronin bridge, totaling $614 million in stolen assets. According to a community notice published by Ronin, the incident occurred after Ronin validator nodes and Axie DAO validator nodes were infiltrated, resulting in hacked private keys being used to fabricate two fake network withdrawals that absorbed hundreds of millions of dollars in crypto from the bridge. The stolen assets have been funneled into FTX, Huobi, and CryptoCom, all of which have pledged to track down the funds.
Another victim of a reentrancy flaw was Voltage Finance whose protocol was exploited by hackers who stole more than $4 million in stablecoins and cryptocurrencies from the DeFi platform's lending pool. Voltage assured users that all assets in its custody, including staked tokens and tokens in liquidity pools, are safe, and that their smart contracts have been audited. They've been attempting to contact the attacker and negotiate a reward for the restoration of funds, while the platform is investigating the matter with its lending-as-a-service partner Ola Finance.
Inverse Finance, a stable coin protocol that focuses on capital efficient yield generation, was victimised by a multi-million dollar exploit, allowing the hacker to withdraw assets worth $15 million in ETH, WBTC, and YFI, among other currencies. According to multiple reports, the hacker deposited 901 Ethereum into the protocol and then used an oracle manipulation bug to manipulate the price of Inverse's INV token, allowing him to borrow assets and drain the protocol.
Metaverse, and NFTs#
Visa has announced the launch of the "Visa Creator Program," a one-year product planning and mentorship program for entrepreneurs in the arts, music, fashion, and cinema who want to use NFTs to grow their business. The new effort intends to assist a global cohort of digital creators interested in growing their businesses with digital collectibles by equipping them with knowledge of blockchain, NFTs, and Web3 technology.
The biggest NFT marketplace, OpenSea, has announced that the Solana blockchain will be integrated into its platform in the upcoming April integration. OpenSea will be the first NFT platform to allow the buying and selling of Solana and Ethereum-based NFTs. This is a long-awaited shift that industry experts believe reflects a positive sentiment for the wider NFT market, as well as reciprocal benefits across both ecosystems.
Liverpool Football Club has jumped onto the NFT bandwagon with the launch of the LFC Heroes Club collection on Polygon. The Legendary is a set of one-of-a-kind NFTs featuring 24 LFC men's team players that will be auctioned off, while the Hero limited edition NFTs will be priced at $75 and represent one LFC player or manager with distinct traits. Fans who purchase these NFT collections will gain exclusive access to an LFC community forum, holders-only experiences, virtual hang-outs, competitions, and LFC merch discounts, among many other things.
In other news, AS Monaco has become the first French Ligue 1 Club to debut on the NFT market. The sports team has partnered with Capital Block, an innovative NFT consultancy specialising in sports clubs, with the goal of developing a powerful community and outstanding fan experiences in the Metaverse.
Warner Bros is set to launch a digital collectible collection in partnership with Palm NFT Studio. One of the most well-known superheroes, Batman, will receive a massive NFT drop consisting of 200,000 unique Bat Cowl NFTs patterned on the renowned Batman mask, which will provide holders with exceptional perks. Bat Cowl NFTs will provide fans with unprecedented access to the DC Universe, as well as a two-year plan of utility, features, value, and other surprises.
Tags