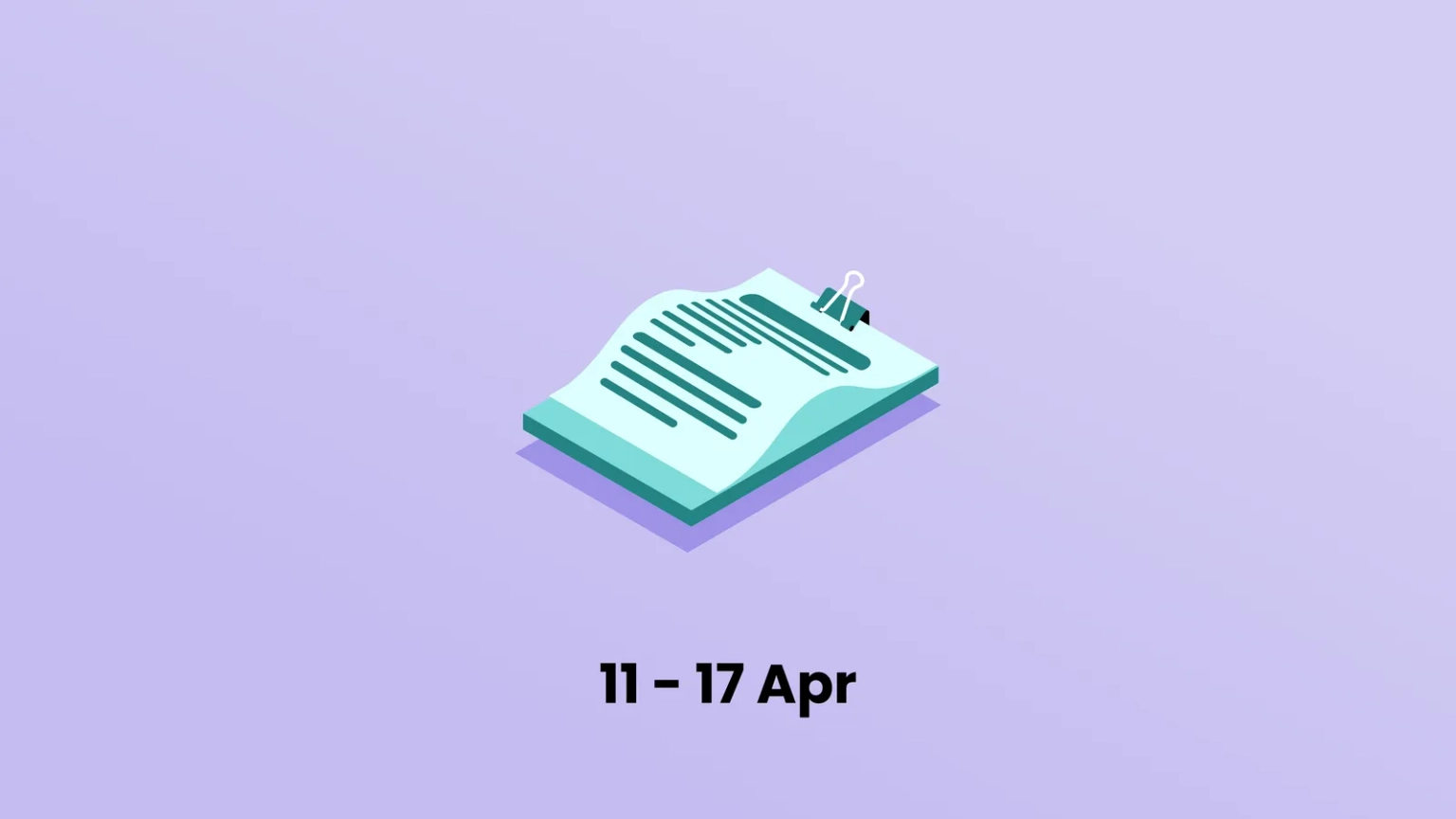 Beanstalk Farms lost $182 million from a governance flaw. Emirates to fly into NFT space.
TL;DR#
Beanstalk Farms weathered through a $182 million loss from a governance flaw.
Line launched its own NFT marketplace as Line NFT.
Punk6529 unveiled OM, an open Metaverse museum district.
Emirates is preparing to fly into the NFT space.
Sega intends to release NFTs for Sonic the Hedgehog and a series of other notable characters.
People all over the world are preparing for the metaverse, the virtual realm where digital and physical reality collide. The emergence of NFTs and decentralised technologies demonstrates how previously insurmountable barriers can be overcome. With the total value of all NFT transactions globally exceeding $17 billion in 2021, up from $82.5 million in 2020, the expansion of various NFT industries has grown to be more diverse, ranging from sectors such as music, fashion, arts, sports, and gaming, as well as a plethora of other areas of interest that have far eclipsed the cryptocurrency industry.
Blockchain Hacks#
During the minting process, attackers exploited a price manipulation vulnerability in Elephant Money's stable-coin TRUNK, resulting in a flash loan attack that allegedly resulted in the loss of nearly 30 billion ELEPHANT tokens worth $22.2 million. Since the incident, the hijacked assets have been routed to a number of accounts before being bridged to Ethereum or sent to Tornado Cash.
Beanstalk Farms, a credit-based stablecoin protocol, was drained in a series of transactions, resulting in a projected gain of around $182 million for the hacker, with the loss of assets including 24,830 ETH and 36 million BEAN. The hack was made possible by the flash loan assisted pass on April 16, which further resulted in the crafted code execution with the governance privilege, which eventually created the sinkhole of funds from the protocol. The attacker had obtained $1 billion in AAVE protocol flash loans and used these funds to amass enough assets to take over 67 percent of the protocol's governance and approve their own protocol.
Metaverse, and NFTs#
Line, Japan's most popular social networking app, has launched Line NFT, their new NFT marketplace that allows 90 million Japanese users to buy and sell about 40,000 NFTs. Characters from the classic well-known anime series Patlabor the Mobile Police, as well as artwork of other iconic characters, will be depicted in the first wave of soon-to-be-released NFTs, which will incorporate videos from the company's in-house Yoshimoto NFT Theatre.
Amazon CEO Andy Jassy expects NFTs to continue growing and has hinted at the company's potential interest in selling NFTs in the distant future. According to him, the world's largest online retailer and cloud computing behemoth is not close to integrating cryptocurrency payments, but the company may use NFTs in the future. Despite stating that it has no immediate plans to add digital assets to its e-commerce marketplace, Amazon appears to be committed to incorporating web3 technology into its business model. If Amazon integrates NFTs into its platform, it will join the ranks of eBay, Shopify, Facebook, and Instagram as world leaders to enter into the cryptocurrency space.
Punk6529, a well-known NFT collector, has unveiled an open Metaverse museum district that aims to house the most high-end art NFT ever displayed in one location. The self-funded project, dubbed OM, intends to be an open platform built and shared by the community, with the goal of launching 10 self-governing cities, each with a maximum population of 10 million people. At this point, anyone with ideas that are similar to those of the museum district can join and build in the alpha, while OM anticipates a public beta later in June or July, noting the project attracts enough users and the tech team advances to further support and development for large spaces.
Emirates has become the latest airline to enter the world of NFTs, with plans to release a token with collectibility and utility properties in the coming months. Sheikh Ahmed, Chairman and CEO of Emirates Airline and Group, expressed their excitement about the prospects in the future digital space, as well as the airline's significant financial and resource commitment to developing products and services that have the potential to deliver on revenue, brand experience, and efficiencies.
The Golden State Warriors, one of the most successful NBA teams, has collaborated with the cryptocurrency platform FTX to launch the Playoff NFT Collection of 3000 digital collectibles featuring 12 unique designs. Each design has a different level of rarity with special utilities and benefits such as NBA Finals tickets, autographed items, Warriors NBA Championship Rings, and more. Each NFT will cost $499.99, with a portion of all proceeds going to the Warriors Community Foundation charity organisation.
Sega is launching a five-year plan for Sonic the Hedgehog and other characters called Super Game, with hopes of expanding into cloud-based gaming and NFTs. Sega Producer Masayoshi Kikuchi hinted that the Super Game plan could lead to Sega launching its own Metaverse initiative, which would include interactive titles as one of its many benefits. The move is motivated by the box office success of 'Sonic the Hedgehog 2', their upcoming Netflix streaming show, and Sonic's overall global brand recognition.
Tags