Monthly Review — March 2022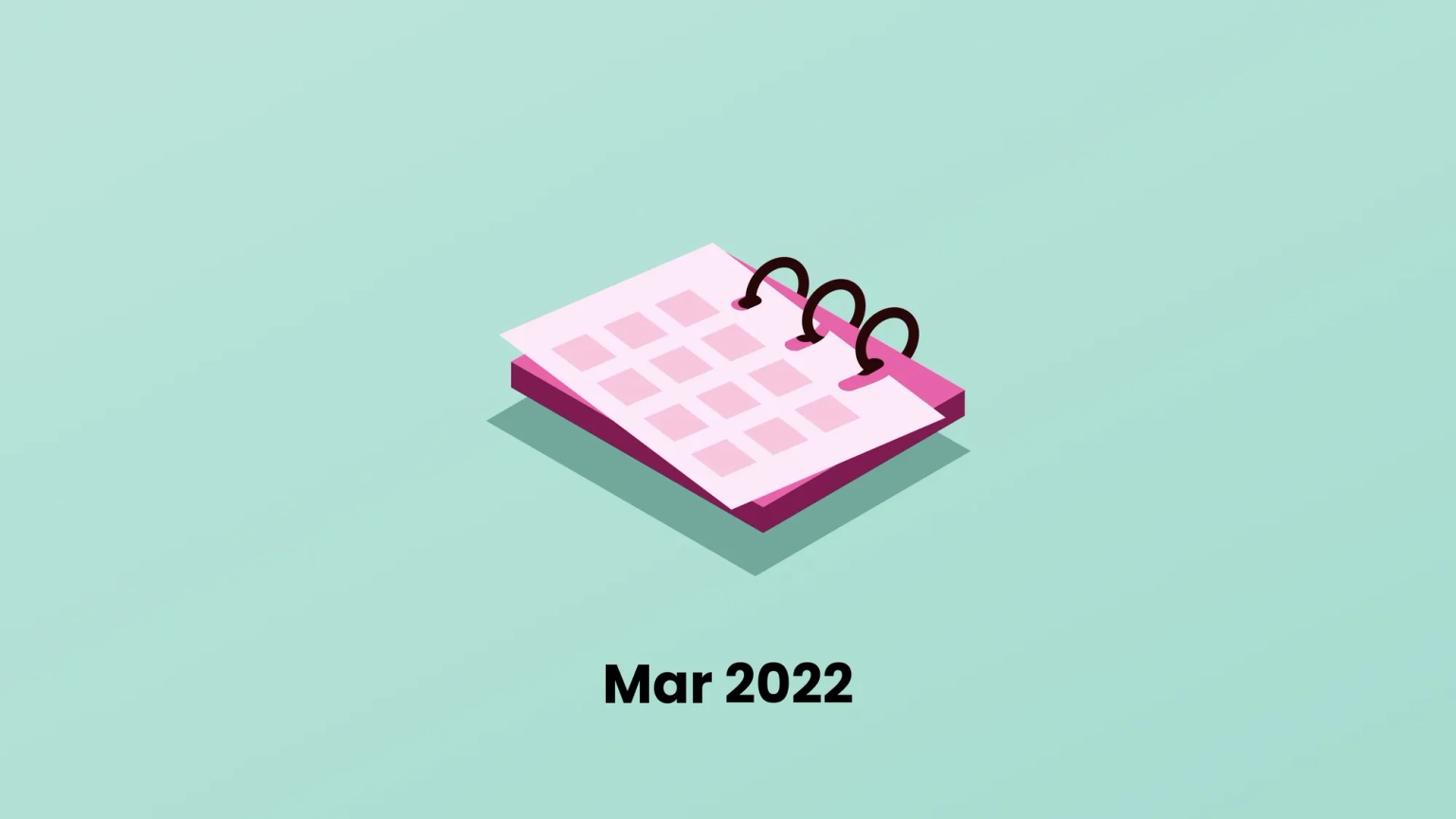 Upgrading protocol based on feedback from testnet users, in talks with the first cover creator.
Partnerships#
Attracting investment from industry leaders is a vote of confidence in our team's expertise and the project's potential for growth. We have continued to add high-profile investors to our cap table and we are excited that during the month of March, XT Labs has joined our list of investors and will also be the first business partner to create a cover pool in the Neptune Mutual application.
Community Engagement#
Our very active community has greatly helped us grow the size of our social media channels and also spread the word about our product release on the testnet. We were able to increase the size of our Twitter community to 30,000 followers, on Discord our community tripled to over 7,000 members, and in our Telegram channel, we added 6,000 new members to reach a total number of 17,000 Telegram users. We have been busy creating content on YouTube, creating product tutorial videos that explain to testnet users how to use our product's features; to date, these have received more than 3,900 views. We have gained over 350 subscribers on our YouTube channel and we expect to grow this more over the coming weeks as we add more content. We have some exciting plans in store for our community for April and May, including the launch of an Ambassador program.
Recent News#
We launched a gamified version of our application on the Polygon Mumbai testnet, along with a leaderboard to track and reward the activity of participants. Access to the different features of the application has been granted progressively, week by week, and to date, over 15,000 users have actively participated in the testnet application. We released our final functionality, bond pools, yesterday, March 31, for all our users to access. As a community-centric protocol, we are proud of the extent to which our community has helped us achieve our milestones so far. We hope that we continue to receive community support in our journey of creating parametric cover policies.
Protocol Update#
The development team adopted a number of recommendations made by testnet users to improve the platform UX. Security has always been our primary focus throughout our development process and we are very happy with how the testnet product has performed in this respect.
The transaction processing speed and reliability of the Ropsten network failed to meet our expectations in the first week of the launch. Thus, we decided to migrate the application to the Polygon Mumbai testnet, and since then we have seen a significant improvement in performance. Access to Incident Reporting and Policy Claims were launched on the Polygon testnet environment, much to our delight.
Our code base is open source, and you can look at the history of "commits" to our protocol, SDK, native website, and test net repositories on Github to see how busy and active our development team has been in implementing improvements over the last few weeks.
Team#
Team meetups are not only fun, they help set a positive tone and foster a more collaborative environment — and we love them! Our most recent meetup took place in March and was organised for our Nepalese team.
We are looking to grow our team and we are actively recruiting for the following positions: Senior React Developer, Growth Strategist, Technical Project Manager, and Blockchain Developer.
Tags